Wednesday 04/10/2023, 03:09:27
29/06/2008 10:46:48 am
Golf Cruise. Yesterday, my wife and I had dinner with Jim Lamont, founder and CEO of Kalos Golf. We were on board the Sea Cloud II. The concept is for people - mostly Americans - with a great interest in golf to go on a luxury cruise and play in different countries. Jim is a fascinating entrepreneur, involved also in other businesses - and interested in society and politics. A magnificent and well-managed ship. The onboard manager, Tom, had done several concerts in the US with Swedish icon Povel Ramel.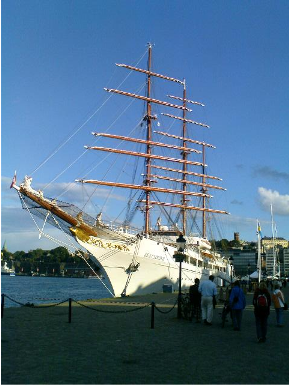 <-- Home