Friday 31/03/2023, 07:54:47
17/03/2009 12:39:09 pm
In Defence of EU Enlargement. This morning, I hosted a breakfast seminar with the European Enterprise Institute in Brussels. Fredrik Segerfeldt presented a very thorough policy paper that shows the great economic benefits for all of Europe following EU enlargements. He also argued for further enlargements. MEP:s Gunnar Hökmark and Elmar Brok, and Lars Bråberg, Head of EU Affairs at the IKEA Group, were speakers. Guests included former Lithuanian President Vytautas Landsbergis. A very interesting discussion, and the IKEA case made it very simple. They are now established in 21 European countries, and the accession process for Turkey and Croatia has made it possible for them to establish themselves there too. This has been good for IKEA and their employees - but also for European consumers.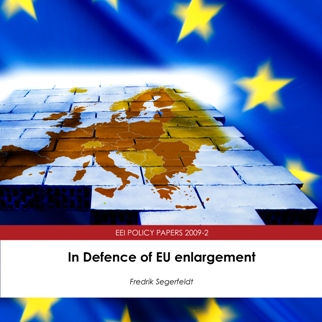 Download the entire policy paper here (pdf) - >
<-- Home