Friday 2021-12-03, 08:47:46
2009-06-04 00:45:18
Happiness. That is really what you feel - dizzy as you are - when your second daughter is born. My wife Linda did a heroic job, the staff was excellent, and I tried to do some coaching. So now we have two beautiful girls. Photo coming!

Update: And here is the photo. Rebecka and her new sister at home.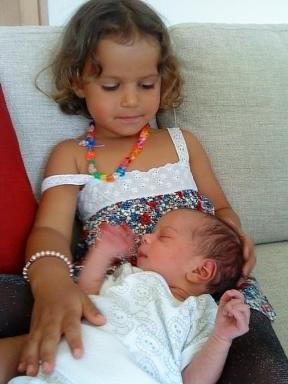 <-- Home