Sunday 26/03/2023, 14:51:39
21/02/2005 1:54:53 pm
New Publication: State of the Union. A new publication, The State of the Union, examines the progress of market-oriented reform in the EU member states, and at EU level, in 2004. Publisher is the Stockholm Network - based in London - which is a network of about 120 market-oriented think-tanks in Europe. Authors from every EU country write about the reform situation at home, in detail but yet fairly brief. This publication provides a good overview which, of course, confirms that the main market-economic reform has taken place in Eastern and Central Europe. I and Johan Norberg have written the chapter on Sweden.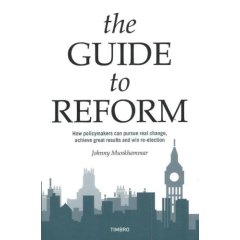 Read the publication and/or order it in a printed version here - >
<-- Home