31/12/2007 6:29:41 am
Happy New Year! A dramatic yet in many ways successful year - the first ever when more people in the world live in cities than in the countryside - has soon ended. We face a new year of higher economic uncertainty in the US and Europe. Slovenia takes over as EU President and Cyprus and Malta become euro countries number 14 and 15. For me, a rather hectic year of work to the very last minutes will be replaced by a new year initiated in a warmer place than Sweden. Enjoy New Year Celebrations and have a Happy New Year!
28/12/2007 9:30:21 am
Mona, Kungen och Strindberg. Nog var det lite underligt att i dagens Nyhetspanel på TV4 resonera om ämnena ovan och inte Benazir Bhutto. Dådet är en attack på möjligheterna till demokrati i Pakistan. Och det illustrerar att detta är inte en konflikt mellan väst och islam utan inom islam. Men många andra diskuterar å andra sidan detta ämne just nu. Förr eller senare kan den lättsamma nyårspanelen ses här.
27/12/2007 12:51:49 pm
Starka Pippi. Det uppmärksammas för fullt att Astrid Lindgren skulle ha fyllt 100 år om hon hade varit i livet. För egen del har jag tack vare min dotter återupptäckt Pippi Långstrump. Det är onekligen en fantasifull, levnadsglad och intressant berättelse. Pippi bor ensam i ett förfallet hus utan föräldrar och kunde lätt ha beskrivits som "svag" och i behov av allsköns statliga instanser. Men icke. Hon är världens starkaste flicka som lever fritt och glatt och andra barn ser upp till henne. De statliga representanter som vill ta över porträtteras som förmyndare och förlorar till slut. Ingen dålig förebild!



27/12/2007 12:42:31 pm
Book of the Year. I think few books are more important to read at present than "Cool It", by Björn Lomborg. It is about global warming, which he points out is real and indeed partly man-made. But he shows, based on leading research, not least by the IPCC, that the consequences will be moderate. In fact, there are many positive effects of global warming which are never discussed (such as a large decrease in the number of people who die of low temperatures every year). And, above all, he shows how the many popular solutions would cost enormous amounts but have little effect - but that there are quite cheap and easy solutions. There are also numerous facts that reveal the exaggerations, flaws and one-sidedness of the climate propaganda by people like Al Gore. Economic growth and new technology provide excellent solutions - which is why we should allow more of that, not less.
27/12/2007 11:54:02 am
Avslöjande. I Dagens Nyheter Ekonomi idag finns en intervju med finansminister Anders Borg. Rubriken är: "Nya reformer går före sänkt skatt". Ett fantastiskt förledande språkbruk. Intrycket ges att sänkta skatter inte skulle vara just reformer. (Och att de sänkningar på 77-78 miljarder som har gjorts hittills av regeringen därmed inte skulle vara det.) Det är att ge makten över språket, och därmed över tanken och politiken, till dem som motsätter sig skattesänkningar. Källan till rubriken är förstås oklar. Men det är talande för hur det inte har skett något regeringsskifte i tankevärlden. Självklart är sänkta skatter också reformer. Till och med bland de viktigaste.
22/12/2007 4:25:43 pm
Auf Deutsch! My book, "The Guide to Reform", is now being translated to German and will most likely be published there in March. Publisher is Institute for Free Enterprise, in Berlin. I look forward to this and indeed I hope it will inspire German politicians to launch more reforms.
21/12/2007 11:02:37 am
Intakt välfärdsstat? Har Sverige lika mycket välfärdsstat idag som för 20 år sedan, trots att vi har liberaliserat mer än de flesta länder? Andreas Bergh bemöter min synpunkt på sin blogg och jag svarar på plats. Läs här.
20/12/2007 5:23:33 pm
Review. The blog Capitalism & Freedom has an extensive, interesting and very positive review of my book:

"The book is not only a great source of inspiration but also a great educational material that provides important data, information and answers to some of the greatest tasks of tomorrow′s challenge."

Read the review here - >
20/12/2007 10:53:48 am
Statsministerns jultal. Igår närvarade undertecknad på statsminister Fredrik Reinfeldts numera traditionsenliga jultal, på Kulturhuset. Talet var dock allt annat än ett traditionellt politiskt tal. Reinfeldt berättade om ett antal personer han har träffat på sina resor - personer som har råkat mycket illa ut. Han beskrev deras problem i detalj och med betydande engagemang. Inte vare sig medialt - med ett litet undantag om rekrytering av ny rikspolischef - eller politiskt, men vardagsnära och manande till eftertanke.

Underligt nog framför han dock ofta i bisatser kritik mot olika aktörer som går ut på att han är missförstådd. Här var det fråga om att bemöta dem som i all välmening har efterfrågat en "berättelse om Sverige". "Det här är min berättelse om Sverige", underströk Reinfeldt, som om åhörarna inte har fattat eller önskat sig fel berättelse. Ger tyvärr en defensiv och gnällig bismak efter ett annars intressant och sympatiskt tal. Själv är jag övertygad om att berättelsen måste innehålla både starka bilder av dagens Sverige och sammanhängande idéer om resans riktning och mål.
20/12/2007 10:51:02 am
Reformdebatt. Henrik von Sydow, riksdagsledamot (m), har skrivit en krönika om reformer, i hög grad baserad på slutsatser från min bok. Läs här. Och den som vill ha roligt kan ta en titt på de ca 200 kommentarerna till min debattartikel i Expressen i förrgår. Läs här.
20/12/2007 10:44:25 am
Den kapitalistiska högskattestaten? Med boken "Den kapitalistiska välfärdsstaten" - som jag har läst större delen av - har Andreas Bergh gjort en viktig insats. Han visar tydligt vad som gjorde Sverige rikt, vad som skapade 20 år av problem och vad som sedan gav Sverige ny fart. Och det är i hög grad en fråga om graden av ekonomisk frihet.

Detta är inte bara en fråga om historia, utan har mycket stor betydelse idag, och för den politiska debatten. Borgerliga företrädare måste inse att mycket går bra i Sverige, tack vare reformer, och att det som behövs är fortsatta reformer. Socialdemokratin har fel i att det går bra för Sverige tack vare den traditionella välfärdsstaten - det går bra för att vi har reformerat bort från den.

I detta ligger också Berghs dilemma. I ivern att undvika att bli placerad i ett fack av nyliberala ekonomer vill han ge sken av att försvara välfärdsstaten. Det gör han dock inte. Hela det omfattande reformregister han beskriver innebär att vi närmast definitionsmässigt har lämnat många av de traditionella delarna av välfärdsstaten bakom oss. Detta medgav han också på ett gemensamt arrangemang vi hade och påpekade att ett bättre begrepp vore "högskattestaten". Medges - men då faller också bokens titel.
18/12/2007 11:45:48 am
Seger för fri rörlighet, konkurrens och välstånd. EG-domstolens tydliga dom idag i det så kallade Vaxholmsmålet har mycket stor betydelse. Den konstaterar att Byggnads blockad av det lettiska företaget Laval var otillåten eftersom den står i strid med EU:s fria rörlighet.

Med detta bekräftas just att den fria rörligheten i EU är fundamental - och att den också omfattar medborgare från de nya medlemsländerna. Därmed bekräftas också rätten att stå utanför en organisation och ett givet kollektivavtal.

Detta får effekter. Utländska företags möjligheter att erbjuda tjänster inom Sverige ökar. Handeln med tjänster har länge släpat efter handeln med varor - det kan successivt ändras. Och tjänsteproduktionen kan genomgå det lyft som industrin har gjort.

Det produceras varken bananer eller DVD-spelare i Sverige. Andra har gjort det och vi har importerat - för att istället satsa på det vi gör bäst. Liknande kan nu ske med tjänster. Detta är ett stort steg framåt för Sveriges möjligheter.

Läs EG-domstolens pressmeddelande här - >
18/12/2007 11:01:40 am
I Expressen: Internationella trenden talar helt för Reinfeldt. I dagens Expressen har undertecknad en debattartikel med budskapet att utdömandet av regeringen Reinfeldt är kortsiktigt och bortser från internationell erfarenhet. Detta bygger på erfarenheter från det dussin industrialiserade länder som har genomfört omfattande reformer. I land efter land har det initiala missnöjet med reformer övervunnits och de ekonomiska och sociala resultaten ofta överträffat förväntningarna - och regeringarna har blivit omvalda. I artikeln lyfter jag särskilt fram reformer i Irland, Nya Zeeland, Australien, USA, Spanien, Storbritannien och Nederländerna.

Läs hela artikeln här - >
17/12/2007 10:23:17 am
The Beginning of the End? This may make few headlines in the media. But the fact is that violence in Iraq has decreased steadily and substantially for a long time. This success does not excuse the poor planning by mainly the US for the time after the invasion. But "the surge" might have put things in better order, after all. And that may, in turn, create the real chance of building a normal, democratic, society.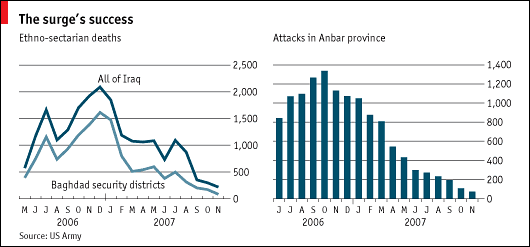 From The Economist
15/12/2007 3:30:48 pm
Quiz of the Day: Who is Christopher "Dracula" Lee and who is Mitt Romney, leading US Presidential candidate?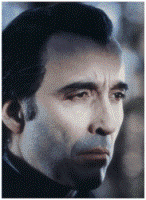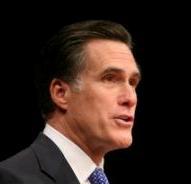 14/12/2007 2:02:49 pm
Competition - in Czech. An article by me about what competition has done for Europe - and could do if we had more of it - is published in Laissez-faire, a magazine in the Czech Republic.

Read it here (pdf, in Czech) - >
14/12/2007 11:06:56 am
Världen väntar inte. Imorse närvarade undertecknad på presentationen av Gunnar Hökmarks nya bok "Världen väntar inte". En personlig och reflekterande men också faktarik bok om behovet av förändring i nya tider. Läsvärt - inte minst för rikspolitiker från olika partier, som alltid riskerar fokusera väl mycket på händelserna för dagen.
13/12/2007 2:29:41 pm
Hill & Knowlton Partner Programme. The Stockholm office of Hill & Knowlton, a global PR Agency, initiates a Partner Programme. I am the first person to be part of that, and I will work with Public Affairs. This is one of the new assignments following the role as "entrepreneur in ideas" with Munkhammar Advisory, Ltd, adding to previous affiliations. Hill & Knowlton is a very interesting company with a broad international base. Among other things, I hope that I will be able to contribute with insights about how business leaders can convince politicians about reforms - and how policymakers can achieve change.





Read more here (Press Release in Swedish) - >
13/12/2007 11:45:36 am
Liberal konkurrens. En inte fullt så vanlig Svensson med en bästa marathontid på 3.47 ser fram emot det nästa år 30-årsjubilerande Stockholm Marathon den sista maj. Genom ett blogginlägg hoppas han inspirera oss andra deltagare att besegra hans tid. Vi kan väl börja med att se om han ställer upp detta år eller åter drabbas av förkylning. Svenssons liknelse med god amerikansk politik är för övrigt något haltande. Sambandet mellan löparform och slimmad federal budget torde George W Bush ha bevisat är obefintligt. Och varje löpare måste ägna sig åt viss protektionism för att unvika knäskador av den typ som fördröjde min målgång förra året...
13/12/2007 10:31:15 am
Building New Citizens? Japan has one of the most rapidly aging populations in the world. People live very long - a great success - but very few are born. This raises questions about society of tomorrow, rather precisely also about pensions and elderly care. The Economist reports about the development of robots, which has come very far in Japan. Ever more skilled robots could do work that are dirty, dangerous and demanding instead of people. And they could assist in elderly care.

Indeed, this is a very promising development. But it also raises some interesting questions. The Economist suggests that this might be seen as an alternative to immigration. But are we really that sceptical to immigrants? Do we prefer robots? As long as robitization is a consequence of technology and wealth, it is great, but if it is partly a consequence of xenophobia, I am very sceptic.
13/12/2007 10:23:12 am
Röd avgång. Inger Efraimsson framställde sin avgång som ordförande för Försäkringskassan som en protest mot regeringens politik. Hon benämnde den "otäck" och var kritisk mot de förändringar inom socialförsäkringarna som gör det mer lönsamt att arbeta. Efraimsson är tidigare ordförande i ett av de rödare fackförbunden, SKTF.

Det är rätt att avgå när man inte kan utföra det uppdrag man har från uppdragsgivarna. Men det är också illustrativt för det samhälle vi lämnar bakom oss. På post efter post under år hade socialdemokraterna satt sina mest trogna. Även inom det som skulle vara en neutral förvaltning. När de avgår för att de inte kan genomföra en annan politik visar det hur partipolitiserat samhället var.

Erik Åsbrink, som efterträder henne, är förvisso också socialdemokrat. Men han kan inte bara tänka själv utan står också för sina egna uppfattningar. Detta framgick inte minst när han avgick som finansminister. Och uppenbarligen har han inga problem med att genomföra den här regeringens politik.
12/12/2007 2:38:49 pm
Här är den. Svårt att hitta julklappen till den politiskt engagerade? Eller till företagaren som vill påverka politiken? Eller till studenten i statsvetenskap? En viss bok kan nu inhandlas på inte mindre än fyra ställen på nätet i Sverige. Välj mellan Timbro, Internetbokhandeln, Adlibris och Boksson.
12/12/2007 2:35:59 pm
Interview in Les Echos. In a major article in Les Echos about Sweden and the reforms by the current government, I am one of the interviewed. They use the term "renovate" to describe what is going on right now. I think it is well put. No major changes, but limited improvements.

Read the article here - >
10/12/2007 11:43:46 pm
Thanks! Thanks for all the kind and encouraging messages - from rather different places - about my new business, Munkhammar Advisory. Certainly, that many distinguished supporters can′t be wrong! Or perhaps attitudes towards entrepreneurship are improving...
10/12/2007 1:19:12 pm
Quote of the day:

"It′s a kick in the leg to all that follow the same line as the United States (on Iraq)."

Gunnar Berge, Head of the Norwegian Nobel Committee, in 2002, about awarding the Peace Prize to Jimmy Carter.

Perhaps it is no coincidence that Al Gore got the Prize this year? Read more here.
07/12/2007 12:13:33 pm
Adamkus European of the Year. The award European of the Year was this year won by Lithuanian President Valdas Adamkus. I met him recently, for an hour of discussions about reforms and strategy. A very experienced, straight-forward, person with a clear direction. Well deserved - and positive that it was received by a leader from the new EU member states.

Read more here - >
07/12/2007 12:09:22 pm
In Defence of Tax Competition. The Center for Freedom and Prosperity has launched a video for YouTube featuring Dan Mitchell - member of my Advisory Board - that defends the right of nations to compete with lower taxes. It makes a simple yet throrough case in an effective way. See it here.
07/12/2007 10:07:43 am
Med en papegojas envishet... Ibland lär man sig saker om sig själv. Jag har till exempel insett att jag sällan släpper ens små saker som har blivit fel. Således kort åter till Expressen och Svend Dahls kommentarer till min bok. (Där kan förvisso envisheten delvis bero på att frågan om inlägg av undertecknad inte ens kommenteras.) Svend skrev:

"I boken "The Guide to Reform" ställer Munkhammar den intressanta frågan om vad som krävs för att som politiker lyckas med ekonomiska reformer och samtidigt bli omvald. Men han missar en sak. Man måste utgå ifrån det samhälle som finns, inte från ideologiska modeller."

Så här står i bokens inledning:

"Reform facilitates change, progress and wealth creation. I think most people agree that this aim is important, and one can always have a fruitful discussion about what the exact policies for achieving it might be. There is not just one way ahead but numerous ones. The bottom line is that it should be in everyone′s prime interest to support reform. ...

This does not mean that it is self-evident in every single case how the conditions for progress can improve. Neither is there any fixed type of society that would be perfect, nor only one model that can work. It is a complex world, and one may see the direction but not every single step forward. In the real world, countries have vastly different cultures, historic experiences and political systems. There is no utopia that should or could be pursued ? change must be stepwise ? but there are general principles."

Om man kommenterar en bok som man inte har läst blir det liksom extra pinsamt att angripa just de punkter som är väl behandlade i boken. Punkt. Nog om detta. Nu har jag tjatat klart.
06/12/2007 1:43:23 pm
Handelsresande? Proffstyckare? Idag publiceras en intervju med undertecknad i Dagens Industri om det nya företaget, med den föga korrekta titeln "proffstyckare" i rubriken. Dock en informativ artikel i övrigt. (Ej på nätet.) Tidningen Resumé har också en nyhet med intervju om företaget, där det står att företaget är en "rådgivningsbyrå", vilket nog är en bra benmämning. Undertecknad kallas "handelsresande i idéer och strategi", i sak helt korrekt. (Ej på nätet.)
06/12/2007 8:56:45 am
Munkhammar Advisory, Ltd! From the 1st of January - when my contract with Timbro ends as planned - I will be an "entrepreneur in ideas". From then, I will act as the Managing Director of a company called Munkhammar Advisory, Ltd.

We will provide analyses, advice and arguments to clients such as governments, corporations, organisations and institutes. Clients are based in Sweden and abroad. I think this will be a dynamic and independent role, and I look very much forward to it.

This will also affect the web somewhat. The main address, munkhammar.org, will be a page that leads to munkhammar.org/blog (this blog) and to munkhammar.org/advisory (the company). Welcome to the company as well!



05/12/2007 4:33:47 pm
Ekonomipriset - i all enkelhet. Lagom till Nobelarrangemangen publicerar Timbro en rapport författad av matematikern Joakim Munkhammar, min bror, som förklarar de teorier som har tilldelats årets ekonomipris. I rapporten förklaras teoriernas bakgrund, men också tillämpningar på olika policyområden.

Ladda ned rapporten här - >
05/12/2007 4:27:47 pm
Expressen. Tydligen lämnar den politiske chefredaktören PM Nilsson och debattredaktören Leo Lagercrantz Expressen. De ska ägna sig åt ett nytt entreprenörsprojekt inom media. Ska bli intressant att följa. Skälet till att jag åter tänkte ta upp Expressen var dock inte detta, utan återigen Svend Dahls ledarkommentar till min bok. Så här skrev som bekant Svend:

"För några år sedan var det Nya Zeeland som var inne. Nu är det oftare Estland och Slovakien, vars ekonomiska reformer lyfts fram som förebilder. Så är det exempelvis när näringslivsideologen Johnny Munkhammar skriver en handbok för systemskiften. Men jag tvivlar på att länder som Estland och Slovakien kan tjäna som förebild för politiker som vill förändra etablerade välfärdsstater."

Budskapet i min bok - att reformer är möjliga av det enkla skälet att de har genomförts på en rad platser - avfärdas med att länderexemplen är irrelevanta. Jag har förvisso redan upplyst läsaren om att de länder jag främst fokuserar är Irland, Storbritannien, Spanien, Nederländerna, Schweiz, Danmark, Sverige, USA, Nya Zeeland och Island. Men när jag nämner just Estland och Slovakien påpekar jag i boken dessutom följande:

"The starting-point for these countries in the early 1990s was very different from the situation in most other OECD countries today. They were poor and the old system was obviously totally incapable of delivering anything but problems. Still, there are reasons to take a look at these countries in a reform perspective today. First of all to see which policies actually work; what direction reforms should have. Second, there are strategic lessons: despite the great problems 15 years ago, there were obstacles to reform, uncertainty about the direction and speed and it was hard to know where to begin. Third, since a main cause for the economic problems not least in Western Europe has been excessive state intervention in the economy, the causes of the problems in Eastern and Central Europe were similar, though of a different degree. Ivan Miklos, former Finance Minister of Slovakia, thinks that there is a lot to learn for the West: ′The areas that need reform, such as social security systems, labour markets, welfare services, are largely the same and the reasons for the problems are similar.′"

Detta behöver man inte hålla med om. Men att ge sken av att jag inte har tagit upp frågan om jämförbarhet är inkorrekt. Som sagt, det kan vara bra att läsa böcker innan man recenserar dem.
04/12/2007 10:11:21 pm
Interview. Gazeta Wyborcza, the leading newspaper in Poland, has an extensive article about Sweden and reforms. I am interviewed. Read here.
04/12/2007 3:10:43 pm
Meeting With Central Bank Governor. Yesterday, I had a meeting with Ilmars Rimsevics, Governor of the Central Bank of Latvia. A very interesting meeting, which will probably lead to more exchange of ideas and experience. Talks about Latvia and the Baltic region, Europe and reforms.

Latvia has experienced very high growth rates, above ten per cent a year, in recent years. Inflation has however risen sharply and the current account deficit is large. It now has to to a soft landing, getting down to some seven per cent growth a year.

Latvia has of course boomed largely due to free-market reforms. But it is also striking to see figures of how open Latvia is. Trade is booming and already at high levels, and forign ownership in, for example, banking is very high (78 per cent). To a large extent, this is Swedish banks.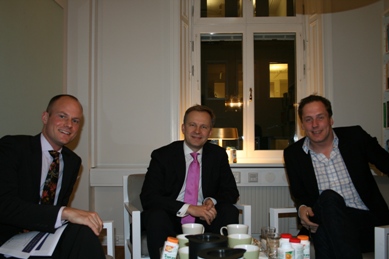 04/12/2007 10:44:46 am
Recension i Expressen. Idag skriver Svend Dahl om min bok på Expressens ledarsida. Artikeln är förvisso inte utpräglat kritisk, men innehåller två invändningar mot min bok. De är mycket förvånande, eftersom tydliga svar på de punkterna står att finna i boken. Svend Dahl skriver:

"För några år sedan var det Nya Zeeland som var inne. Nu är det oftare Estland och Slovakien, vars ekonomiska reformer lyfts fram som förebilder. Så är det exempelvis när näringslivsideologen Johnny Munkhammar skriver en handbok för systemskiften. Men jag tvivlar på att länder som Estland och Slovakien kan tjäna som förebild för politiker som vill förändra etablerade välfärdsstater."

"The Guide to Reform" är förvisso inte en bok för systemskiften. Hela budskapet bygger på pragmatism. Men huvudpoängen är påståendet att jag skulle fokusera på dessa två länder, vilket är helt fel. Jag lyfter framför allt fram reformer i Irland, Storbritannien, Spanien, Nederländerna, Schweiz, Danmark, Sverige, USA och Island. Något borde länderna väl kunna lära av varandra inom den gruppen? Svend skriver vidare:

"I boken "The Guide to Reform" ställer Munkhammar den intressanta frågan om vad som krävs för att som politiker lyckas med ekonomiska reformer och samtidigt bli omvald. Men han missar en sak. Man måste utgå ifrån det samhälle som finns, inte från ideologiska modeller."

Denna fråga ägnas ett helt kapitel i boken, med rubriken "One Size Fits All?". Där går jag igenom hur jämförbara länder egentligen är och gör viktiga avgränsningar. Allt baserat på etablerad forskning och empiri. Inga ideologiska modeller över huvud taget.

Jag tror det är svårt att recensera en bok utifrån en gissning om vad den möjligen innehåller. Bättre att läsa den först.

Läs hela artikeln här - >
03/12/2007 4:41:31 pm
Congratulations, People of Venezuela! A majority of voters in Venezuela used their votes in the referendum to reject the proposals to change the Constitution. Thereby, they saved a number of democratic rights from more socialist power-centralisation. This is a country which has decreased its political and economic freedoms faster than any other during the past years. Perhaps this was even the last opportunity the voters had of actually giving their say on these fundamental matters. It is admirable to stand up against such a leader, especially with the state′s control of information. The Russian election results unfortunately stands out in the opposite direction. The left throughout Europe have supported Chavez for years. Let′s see now their reaction. Do they still support him - or the people of Venezuela that voted freely to save their freedom?

Read more here - >
02/12/2007 9:03:55 pm
London Release. The release of my book at the Institute of Economic Affairs in London the other week was very nice. The IEA is situated a few hundred metres from Houses of Parliament in a very British building. Lots of interesting people, such as former OECD Chief Economist David Henderson, participated. Read the IEA text about the book here.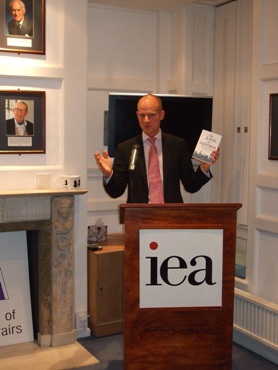 02/12/2007 9:02:05 pm
Intervju Captus Tidning. Undertecknad intervjuas i tankesmedjan Captus Tidning om nya boken. Läs här.
30/11/2007 2:04:52 pm
Lyckad svensk release! Igår kväll genomfördes således den svenska releasen av "The Guide to Reform". Undertecknad inledde och förre finansministern Erik Åsbrink kommenterade. Åsbrink kom med en rad intressanta och relevanta reflektioner kring sina egna erfarenheter av reformarbete. Och en del ris och ros till boken. Ett välbesökt arrangemang, många publikfrågor och god stämning. Sedan vidare releasefestligheter och sen kväll... Uppdatering: Lyssna på presentationerna och diskussionen här och läs bloggkommentarer här och här.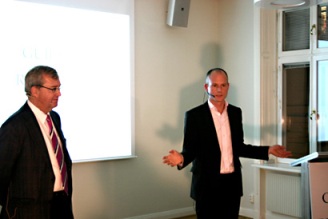 Besök bokens webb här - >
29/11/2007 1:04:19 pm
GT: "Mannen som vill förändra världen." Idag publicerar Gotlands Tidningar en intervju med undertecknad med anledning av den nya boken. Läs mer här.
28/11/2007 11:53:28 am
Quote of the Day:

"I couldn′t care less."

Kevin Rudd (Labour), new Prime Minister of Australia, replying to a warning that his policies might lead to conflicts with special interests such as trade unions.

Read more in the FT - >
27/11/2007 2:09:40 pm
Bloggers Start to Write. I noticed that a few bloggers in different countries have started to write about my book, which is just starting to reach markets. See, for example, here, here, here, here and here. My FT article was obviously translated and published in Poland too, see here.
26/11/2007 11:11:56 pm
Releasefest! Några platser uppges finnas kvar på den svenska releasen av min bok på torsdag. Anmälan här. Välkommen!
26/11/2007 11:08:22 pm
"Alliansen är en konstig tant." Träffande och insiktsfullt av Ann-Charlotte Marteus i Expressen för några dagar sedan om skillnaden mellan hur en borgerlig och en socialdemokratisk regering betraktas och behandlas i Sverige. Läs här.
25/11/2007 2:09:23 pm
Brutal Cowards. Russian police arrested opposition leader - and former chess champion - Garry Kasparov at an election meeting. According to witnesses, he was forced to the ground and beaten. This is what an election campaign in Russia looks like today.

President Putin has all the powers of the state and has used its force to retain control. Media and NGO:s are far from free, and thus Putin and his party are way ahead in the opinion polls. Despite that unfair advantage, this is how the opposition is treated. A shame.

Read more - >
25/11/2007 2:00:10 pm
Buy Something Day. I forgot, so I advise you one day too late. Yesterday was what a new group refers to as the Buy Something Day. When we buy a new product, we contribute to our own well-being, economic growth, better environment and in many cases higher incomes for the world′s poor. Not too bad. So I think that we can celebrate all week long. Or all year, for that matter.



23/11/2007 1:14:01 pm
Taking Off. The web page for my book, guidetoreform.com, had 349 visitors from 29 countries during the first two days. A promising start.
23/11/2007 12:20:11 pm
Yppighetens nytta. Igår kväll presenterade vi således en ny bok i serien Timbro Debatt, med titeln Yppighetens nytta, författad av Jonas Frycklund. Undertecknad har varit projektledare och var även moderator för presentationen, där också Marie Söderkvist Tralau och Katarina Bjärvall medverkade.

Jonas bok är ett mycket bra försvar för konsumtionen och konsumtionssamhället. Han bemöter en rad vanliga kritikpunkter på ett faktarikt men också resonerande och ofta humoristiskt vis. Fria konsumenter driver inte bara utvecklingen av bättre varor och tjänster utan har en central roll i samhällets framåtskridande.

Konsumtion är bra för miljön, minskar fattigdomen i världen - och konsumtion uppskattas av väldigt många. Och framför allt: kritiken är inte ny. Den har hängt med i många sekler och alltid är det någon förmyndare som anser att vanligt folk inte ska unna sig det ena eller det andra. Frågan blir som alltid vem som ska tvinga oss att avstå - och med vilka medel.

Läs mer och beställ boken här - >
21/11/2007 10:44:33 pm
In FT: Even in Europe, Reform is Possible. In Thursday′s edition of Financial Times Europe and Asia, there is a Comment piece by me. A number of the main conclusions from my book are applied on current events, like the situation in France.

Read the article here - >
21/11/2007 3:03:37 pm
BBC. I am in London for the first formal release of my book. Always great to be here; probably the most dynamic city in Europe. I just came from the BBC after having recorded an interview for BBC World Radio (Europe Today). It will be broadcast at 17.00 British time, 18.00 Central European Time. Listen here. The interview about the book that Timbro has recorded can now also be found at YouTube. Perhaps not BBC studio quality, but an informative discussion.


21/11/2007 7:21:45 am
EU Affairs Blogs. Euractiv has a major article about European blogs and their role in the debate. This blog is listed in the article. Read more here.
20/11/2007 7:25:35 pm
guidetoreform.com. Since the first formal release of my new book takes place tomorrow in London, the official web page of the book is now up and running. There, one can access more information, order the book, see news - and an interview with the author... Welcome!

The Guide to Reform
20/11/2007 10:21:26 am
Avaliable at Amazon. My new book The Guide to Reform is now avaliable for purchase at Amazon - one day before the formal release. IT has really speeded up society...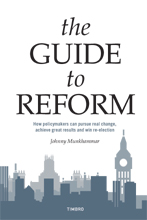 20/11/2007 10:13:38 am
Bloggträff. Igår kväll var det lite för-release av min bok för ett antal ledande bloggare. Andreas Bergh, Ratio, som inom kort presenterar en bok som heter "Den kapitalistiska välfärdsstaten", medverkade också. Likaså statsministerns nyutnämnde statssekreterare HG Wessberg.

Mycket bra diskussioner om reformstrategi. Mitt bidrag var förstås de internationella jämförelserna, Andreas Berghs den svenska reformhistorien och HG:s den svenska regeringens situation. Bra fördjupningar, öppen atmosfär, god stämning.

Några bloggare har redan skrivit, se här, här och här. Johan Ingerö har redan recenserat boken här.
19/11/2007 9:54:07 am
Åsbrink kommenterar min bok. På den svenska releasen av min bok "The Guide to Reform" den 29 november kommer förre finansministern Erik Åsbrink att stå för kommentarerna. Det ska bli mycket spännande att ta del av hans erfarenheter av svårigheter och möjligheter att genomföra viktiga reformer. Läs mer här.
16/11/2007 10:44:17 am
Meeting the President. It was a very nice one-hour meeting with the President of Lithuania, Valdas Adamkus, and his advisors. Discussions about the economic situation, the need for reform and strategies to do it. A lot of media present when I arrived, from tv, radio and newspapers. Now off to lunch with politicians, then meeting with think-tanks from the region and finally the gala dinner.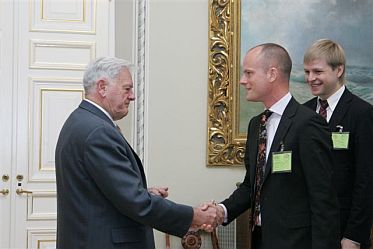 16/11/2007 8:13:03 am
In a Cold Vilnius With a Hot Economy. The beautiful Old Town of Vilnius these days is frosty indeed. But all the new cars and newly built skyscrapers in the other parts of the capital suggest that the economy is doing well. And Lithuania has been one of the Baltic tigers, with strong growth of prosperity, due to substantial reforms during the past decade or so.

This year, GDP growth is projected to be more than 7 per cent. Average household income will rise by 12 per cent. Exports and imports rise by about 15 per cent each - in this one year alone. Taxes as a share of GDP has fallen from 41 per cent in 2000 to 32 per cent this year. It is probably both a cause and consequence of the high growth rates.

This doesn′t mean that reforms should stop here and now. Still, Lithuania′s GDP per capita is still just 58 per cent of EU average. And studies point to a need for reforms in several sectors, such as labour market, higher education and health care. That way, Lithuania can not just close the gap with the EU average but pass it - like Ireland did.
15/11/2007 7:57:11 am
Main Release. On Wednesday the 21st, my new book "The Guide to Reform" will be formally presented in London. Since it is published in association with the Institute of Economic Affairs, that is where the arrangement takes place. Located in Westminster, a few hundred metres from Houses of Parliament, it is classic ground. The IEA is the oldest think-tank in Europe, this is where the ideas of Thatcherism were developed and it and has been the workplace of people like Friedrich Hayek and Lord Harris. Some seats are rumoured to be left on the evening of the 21st, read more here about how to participate.
15/11/2007 7:52:51 am
Meeting the President. I am on my way to Vilnius, Lithuania, for several lectures and speeches about reform strategy. It will be a little "pre-launch" of my new book "The Guide to Reform". Apparently, the President of Lithuania, Valdas Adamkus, took an interest in my visit. I am now scheduled to meet him as well - and to give him two copies of the book. Since my book largely aims to inspire and encourage politicians to do more reforms, this might be considered a good start for a book that has yet not been formally presented.
14/11/2007 12:39:28 pm
Picture Element! Do you have too many digital photos to ever show them? Do you lack the time to sort them all out? Do you feel that bringing the computer onto the dinner table or in front of the fireplace aren′t the best ways to show your photos?

There is now a simple solution to all of that. Send a CD with all the photos to the new company picture element and you will get a designed, high-class photo book with the best photos. Or several books; the more copies you order, the cheaper they get. The web page is under construction.

Here is a one-page document (pdf) describing the products - showing photo books, prices, etc. Queries can be e-mailed to pictureelement@munkhammar.org. This product takes digital photos to a new stage. It is the ideal documentation of a vacation trip, a wedding party or a company kick-off.

A digital picture consists, as everyone knows, of pixels. That word is short for "picture element". And by the way, this company is started, owned and managed by my equally beautiful and entrepreneurial wife Linda.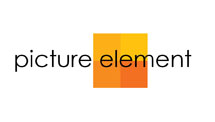 14/11/2007 11:30:24 am
Myths About Free Trade. The debate about globalisation and trade has turned more protectionist in recent years. Claims are made that the US loses jobs and that ordinary people don′t benefit from free trade. A new Trade Policy Paper from the Cato Institute shows the facts:

- The number of Americans who have jobs is 16,5 million higher than a decade ago.

- Average real compensation per hour paid to American workers increased by 22 per cent during the last decade.

- 3,3 million jobs have been lost in manufacturing during the past decade. But 11,6 million new jobs with higher wages were created.

Read the Paper here (pdf) - >
14/11/2007 11:02:06 am
Re-Elected Reformer. The moderately reformist centre-right government of Anders Fogh Rasmussen was re-elected yesterday. The Danish people did not want to return to higher taxes and increasing welfare dependency. Denmark has been reforming in different waves during the past 15 years, step by step leaving the old "social model" behind. This has been successful in terms of rising living standards and should continue - and the voters agreed. This again confirms the point that reformers tend to get re-elected.

Read more (Jyllands-Posten) - >
12/11/2007 10:30:53 am
3718 Metres Above Sea Level. At Tenerife, we were a small group that devoted a substantial part of the free time to climb Mount Teide. Stefan Fölster was naturally in the group, and his wife Catharina Barkman. We started where the road ends, at 2200 metres above sea level. The climb was quite steep and surprisingly breathtaking, due to the air getting thinner. Adding to the excitement was the fact that Teide is a volcano, with sulphur emissions coming here and there. The view form the peak was amazing. I think we could see all the other Canary islands.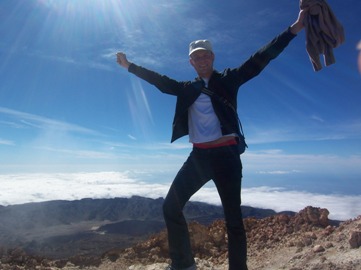 09/11/2007 11:45:18 am
Friedman and Pinochet. Naomi Klein and her informal staff of propaganda-makers at the alleged "Culture" pages of several newspapers lie and mislead in order to turn people′s perception of society upside down. One very concrete point is their allegation that Milton Friedman was an advisor of Chile′s military dictator Pinochet. Their message is, thus, that Friedman approved of oppression and that the ideas of a free economy are somehow tied to political dictatorship.

Of course both the very issue and the example are completely wrong. Milton Friedman went to Chile and gave a lecture at a University about the need for both economic and political freedom. He met Pinochet one, a brief meeting, as he always tried to convince people about the need for freedom. He did the same thing in China. Now, both these countries did adopt several of his economic ideas, with enormously positive effects in terms of increasing living standards and decreasing poverty.

Chile is also today a democracy, which Milton Friedman believed would be the case after introducing economic freedom. That is unfortunately not yet the case of China. But to say that the messenger of freedom approved of oppression is perverted. To lie about a person whose ideas have benefited so many people who have been lifted out of poverty is a disgrace. This probably says a lot about the charachter of people who give this message.

Read more here.
09/11/2007 11:36:02 am
Fler unga får jobb än någonsin förr. Antalet unga i arbete var 8,8 procent högre tredje kvartalet i år jämfört med ett år tidigare. Läs mer. Det är en ökning på 45 000 personer. En så stark ökning av sysselsättningen bland unga har inte uppmätts förut. Mätningarna började 1963.

Självklart beror detta delvis på god konjunktur. Men tidigare har antalet unga i arbetsmarknadspolitiska åtgärder ökat även i högkonjunktur. Nu dras dessa åtgärder ned och unga kommer istället i arbete. De sänkta arbetsgivaravgifterna, inkomstskatterna och a-kassan har naturligtvis betydelse.

KI har konstaterat att en tredjedel av de nya jobben är en följd av regeringens reformer. Den andelen kan vara större avseende jobben för unga. Ibland kan man undra hur förhållandevis begränsade reformer får så tydlig effekt. Sannolikt är signalverkan och riktningen helt enkelt viktigare än den direkta omfattningen på kort sikt.
08/11/2007 9:25:55 pm
Seeing With Different Glasses. A society with severe social problems due to neoliberal policies, a genuinely immoral and violent place - and with bizarrely loose gun laws. Has anyone heard statements like this about Finland as a consequence of the tragic shooting in a Finnish school, killing nine people? At least I haven′t noticed any such interpretations. But when similar events take place in the US, that is what many commentators say. There is simply a difference between objective analysis and ideological propaganda.
08/11/2007 1:29:33 pm
The Times They Are A-Changin′...

...for the better.
08/11/2007 12:20:52 pm
Erfarenhet och principer. Enskilda ersoner har stor betydelse för alla organisationer - i synnerhet på centrala positioner. Att regeringen idag utsåg HG Wessberg till ny statssekreterare i Statsrådsberedningen är därför lovande. HG har erfarenhet, auktoritet och vägleds av principer. Ett starkt bidrag till uppstyrningen av regerandet, såväl strategi som vardag.
06/11/2007 10:46:04 pm
To Vilnius! The Lithuanian Free-Market Institute will next week celebrate its founding with a major arrangement. I will be the key note speaker - a little pre-launch of my new book "The Guide to Reform". There will also be a lecture at The Institute of International Relations and Political Science and separate meetings with leading politicians and journalists. Will be very interesting. Of course, Lithuania did reform substantially, but more can be done. The current success should not be allowed to be temporary.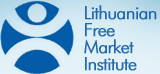 06/11/2007 10:33:33 pm
Ständigt dessa skatter. Det är mycket diskussion om politiska tjänstemän i regeringskansliet som inte har betalat alla skatter hela livet. Förvisso passar det den mediala logikens förenkling, personifiering och dramatisering, men proportionerna är beklagliga. I jämförelse får den politik de arbetar med - som betyder mycket för medborgarnas vardag - begränsat utrymme.

Ingen vet i hur hög grad människor gör tjänster åt varandra utan att däremellan betala in skatter. Men vi vet att en person som vill anlita en annan måste tjäna 6000 kr före skatt för att den anlitade ska få 1000 kr över efter skatt. Så väldiga skatter gör det omöjligt för personer med vanliga inkomster att köpa tjänster.

Lagar ska följas. Men man kan konstatera att när lagar om exempelvis skatters enorma omfattning gör livet svårt skapas ofta andra vägar. Detta är inte medborgarnas misslyckande utan systemens. Det är inte rimligt att enorma skatter driver vanligt folk att bryta mot lagar för att få livet att gå ihop.

Man kan också fråga sig vad de enorma proportionerna i den mediala kritiken får för effekter. Vågar någon som eventuellt i livet har gått mot rött eller parkerat fel någonsin engagera sig i politiken? Är människor som knappt har gått utanför dörren verkligen alltid de bästa politiska ledarna?
06/11/2007 4:03:23 pm
Dagens citat:

"Nej, jag har börjat med email först nu, eller email-post heter det väl. Och så har jag börjat googla."

Göran Persson visade i P1 härom veckan hur väl han hängde med utvecklingen under tiden som statsminister.
05/11/2007 2:00:33 pm
Going Bananas. A striking sight for a visitor arriving by plane to Tenerife are all the banana plantations. Quite visibly, the bananas need lots of special treatment to be cultivated there - and still they get quite small.

Bananas grow naturally in the tropical parts of the planet. Tenerife is part of the subtropical. So why are all the plantations there - providing lots of small bananas? Two answers: Tariffs and subsidies.

Instead of importing all bananas from countries with the best conditions to grow them, Europe has a protectionist trade and agriculture policy. And we all lose; tax-payers, consumers, Tenerife workers and banana producers in other countries.
31/10/2007 12:56:28 pm
Keynes vs Hayek. Mellan 1975 och 1995 ökade lönerna i Sverige med 400 procent. Reallönerna ökade dock endast 1 procent. 399 procent var luft - inflation. Mellan 1995 och 2005 ökade lönerna med 38 procent. Och reallönerna ökade med hela 30 procent. Betydelsen för vanligt folks levnadsstandard av den sistnämnda ökningen har förstås varit stor.

Det som hände var att Sverige och övriga västvärlden lämnade Keynes ekonomiska teorier och system. Politiken skulle inte styra konjunkturen. Istället infördes fasta normer som låg inflation, garanterad av oberoende centralbanker, och balansmål i finanspolitiken. Avreglerade marknader höjde tillväxten.

Det är Hayeks återkomst. Och för den delen Friedmans. Marknadens renässans. Staten står för stabila spelregler, inte oändliga interventioner. Med siffrorna ovan redovisas kvittot på vilken modell som fungerar.
31/10/2007 12:53:50 pm
Globalisering. Arbetet i regeringens Globaliseringsråd har inletts med analyser av verkligheten - vad händer och hur Sverige påverkas. Ett antal föredragningar av t ex William Baumol, Klas Eklund och Richard Baldwin finns samlade här. Bra samling, en del nytt.
31/10/2007 12:52:50 pm
Bättre välfärd utan värnskatt! Regeringen gör mycket som är bra och förnyelsen av moderaterna har flera viktga och positiva delar. Men det görs också utspel som är fullständigt uppåt väggarna i sak såväl som i strategi.

Till den kategorin hör bibehållandet av värnskatten med argumentet "välfärd före värnskatt". Så uttryckte sig Fredrik Reinfeldt på moderatstämman. Anders Borg har sagt samma sak.

Staten drar in 100 miljarder mer i skatt än vad som behövs för utgifterna. Värnskatten står för fem av dessa. Det är en straffskatt på extra arbete, utbildning, strävsamhet och utveckling. Till och med fackförbundet SACO är motståndare till värnskatten.

16 länder har infört platt skatt. Polens nya regering siktar på detsamma, på 15 procent. I Sverige är skatterna progressiva och den högsta marginalskatten en av de högsta i Europa. Vilka länder premierar kunskap, arbete och utveckling mest? Sverige går emot en internationell trend.

Självklart är det viktigt att minska utanförskapet genom lägre skatter och lägre bidrag till låginkomsttagare. Men det står inte i motsättning till att öka lönsamheten för kunskap och arbete. Finns det något skäl att få in låginkomsttagare på arbetsmarknaden och sedan göra det svårt för dem att öka inkomsten?

Att säga "välfärd före värnskatt" bekräftar för det första ett statiskt perspektiv på ekonomin. Avskaffad värnskatt kan bidra till tillväxt och att premiera kunskap så att ekonomin och välfärden växer mer.

Uttalandet definierar också "välfärd" som endast skattefinansierade offentliga tjänster. Men om medborgarna får lägre skatt kan de ju förbättra sin egen välfärd i bred mening.

Strategiskt gör man det nästan omöjligt att i ett senare skede - som man ändå vill - avskaffa värnskatten. Man har ju sagt att man då inte prioriterar välfärd. Ett rejält skott i foten, helt enkelt.

Den enda förklaringen är en extrem fixering vid Rawls och en särskild modell av fördelningspolitik. De nuvarande opinionssiffrorna antyder snarare att detta skapar förvirring i sin brist på konsekvens.
30/10/2007 3:13:01 pm
Dagens citat:

"Beskattningens konst är att plocka gåsen på så mycket fjäder som möjligt med minsta möjliga kackel."

Jean Baptiste Colbert
29/10/2007 1:27:55 pm
Wireless. Those who claim that progress and new technology creates more stress couldn′t be more wrong. This is written from a sunbed next to a swimming pool in Tenerife.

I have just come back from some ten kliometres of jogging close to the sea. Lots of hills, good exercise. And pleasure can definitely be combined with a lot of work, not least thanks to wireless networks.

I am at the Free Enterprise conference with business leaders, policymakers, economists and writers. Interesting speakers like Björn Lomborg and David Eberhard. Will be interesting days.
26/10/2007 11:39:30 am
Flat Tax in Poland? The Civic Platform Party, which won the election in Poland, has promised to introduce a flat tax at 15 per cent. Since Poland is a large European country, this will be the most significant single contribution to tax competition thus far. The mediocre political situation in Eastern and Central Europe, which has been a fact during the past years, seems to be changing. Perhaps a new wave of reform is rolling in?

Read more here - >
25/10/2007 10:41:40 am
I Frihetsjournalens podcast. Dick Erixon driver inte bara en skarp och framgångsrik blogg utan har också utvecklat denna plattform till fler sätt att kommunicera. En av dessa nya kanaler är Frihetsjournalen och dess podcast. Denna vecka är det undertecknad som är intervjuad och samtalet handlar om betydelsen av att sälja statliga företag. Lyssna här.
24/10/2007 8:50:17 am
Completely Outrageous. This Monday, the CEO of Unibet, Petter Nylander, was arrested in Amsterdam by the Dutch Police, acting on behalf of the French Police, using the new European Arrest Warrant. The procedure is highly questionable, since this was created to fight terrorism.

So what is he accused of? Why has the French Police been looking for him? He is accused of breaking the French state gambling monopoly, by the two monopoly companies themselves. The law which protects those monopolies from competition from private companies originate from 1836 and 1891.

If the procedure is highly questionable and must lead to an investigation, the cause itself is horrible. Of course, these laws have no place in a modern society and any state should aviod pursuing them forcefully until they are changed. This is a violent over-reaction.

We will see what happens. For the moment, one thing that can be done is to send e-mails to the French Minister of Justice, Rachida Dati, at rachida.dati@justice.gouv.fr. While you are at it, send two.
23/10/2007 8:56:37 pm
Att tala till punkt. Undertecknad medverkade i Veckans Debatt på Axess Television och ämnet var "girighet". Ett laddat och spännande ämne. Övriga debattörer var bl a en präst, en LO-utredare och en företagsledare. En snabb och innehållsrik diskussion som tillät fördjupningar. Programmet, som sändes i söndags, kan ses här (klicka på Veckans Debatt).
23/10/2007 9:54:53 am
Moderaterna och arbetsmarknaden. Dagen började tidigt med debatt vid 0645 i TV4 mot Elisabeth Svantesson, riksdagsledamot (m). Som bekant är ett av de stora debattämnena inför Moderaternas stämma, som börjar på torsdag, synen på arbetsmarknaden. De nya moderaterna anser som bekant att de lagar som infördes på arbetsmarknaden på 1970-talet i huvudsak är bra.

Jag håller inte med. Enligt en opinionsmätning TV4 redovisade imorse gör inte 84 procent av Moderaternas väljare det heller. Tufft reglerade arbetsmarknader skapar färre jobb. Småföretagare vågar inte anställa. I synnerhet bidrar regleringar som LAS till utanförskap för unga och invandrare. Enligt en OECD-studie är otryggheten dessutom större på reglerade arbetsmarknader.

Sedan kan man resonera om den möjliga politiska strategin i att avstå från att göra allt på en gång. Men det är också en irrelevant frågeställning. Moderaterna motiverar försvaret av arbetsrätten med sakargument. Då får man ta just den diskussionen. Och där har de fel.
22/10/2007 1:49:23 pm
Congratulations, Poland! After the elections yesterday, there will now be a new government in Poland, the biggest Central European country. It will be founded on the Civic Platform and its policies of free market, pro-Europe and modernisation. After a few years of election disappointments and weak governments in Eastern and Central Europe, this signals a change. This will be a reformist government, which will spur change and economic dynamism far outside the borders of Poland.

Read more in the FT - >
22/10/2007 1:48:03 pm
Södertörn. Just åter från att ha talat om globalisering, ekonomisk frihet och utveckling för studenter av "Utveckling och internationella relationer" på Söderstörns Högskola. Mycket trevligt och intressant, en öppen atmosfär. Möjligen säger det också en del att studenterna efteråt påpekade att det var första gången efter ett par år där som detta perspektiv fördes fram...
22/10/2007 1:30:07 pm
Global Warming Swindle. Earth is warming, it is a great problem, we are to blame - and have to solve it now. This is the story served to us from every direction. It is a new version of the Biblical original sin. Policymakers are jumping to one expensive and potentially harmful solution after another. But it is a hysteria and the debate among scientists is far from over. In fact, every day, more evidence comes up that questions the old conclusions about climate change. Here is a web page that compiles numerous pieces of information, such as studies. Here is a short tv-film that summarizes the case. Personally, I think that "I want to believe" would be the best term to describe a lot of the climate change hysteria.
19/10/2007 1:53:23 pm
The Battle of Islam. The horrible suicide bombing of the motorcade of Benazir Bhutto - killing at least 136 persons, wounding almost 400 - illustrates more than anything the core of the battle. It is not a clash of civilizations between the west and the islamic world. It is a battle between the peaceful majority of muslims and the fanatic minority.
19/10/2007 1:48:00 pm
Fiffelforskning. Det är inte första gången s k "välfärdsforskare" bestämmer sig för att vara för en omfattande väläfrdsstat först och sedan letar bevis för att de har rätt. Igår på DN Debatt var det dags igen och nu var påståendet att omfattande statlig familjepolitik leder till lägre spädbarnsdödlighet. Minsta granskning av deras argument visar att de har fel. Mattias Svensson går igenom en rad punkter här. Lägg till detta att Sverige hade lägre spädbarnsdödlighet än jämförbara länder redan 1950 - då vi hade lägre skattetryck än de flesta, inklusive USA - och bilden blir en helt annan. Läs mer här.
19/10/2007 11:44:51 am
Rising Taxes in the OECD? The latest analysis from the OECD of the total taxes in the 30 individual countries shows that the level in 2006 was the highest since 2000. Total taxes as a share of GDP increased in 14 countries and decreased in 11. The difference is very small. The average for 3006 was 36,2 per cent of GDP.

We do have an international tax competition. Corporate taxes, capital taxes and several labour taxes are coming down. So why are total taxes not decreasing? Well, because states collect more taxes on consumption nowadays, i e VAT. The most economically distorting taxes - in a globalised world - are decreasing.

But there is another point to make. The years 2000 and 2006 have something in common. They were years when the global economy as well as economies in the OECD were booming. Somewhat ironically, that leads to higher tax revenues, despite tax rates remain the same or even decrease.

See a table of taxes as a share of GDP in OECD countries through the years here - >
18/10/2007 10:01:39 pm
Bloggmöte. Igår kväll inledde undertecknad på ett möte med ett 20-tal frihetliga bloggare på temat varför staten ska sälja allt ägande i alla företag. Där närvarade också representanter från regeringskansliet. Ett spännande och dynamiskt forum. Möten skapar kontakter och förståelse - och ger information. Inte minst kan det vara viktigt i denna fråga, där principerna är glasklara, men metoderna kan vara många och komplexa. Och att bloggare möts gör dem inte mindre oberoende, bara lite mer bekanta med varandra och välinformerade.
17/10/2007 12:49:28 pm
Lägre bidrag minskar fattigdomen. Ta en titt på de två citaten nedan:

"Lönerna kommer att sjunka ... miljoner barn kommer att få det mer miserabelt än någonsin förr. ...hungriga och hemlösa barn kommer att tigga om pengar, tigga om mat. ...människor kommer att dö, företag kommer att tvingas stänga, barnadödligheten kommer att stiga kraftigt."

"En stupstock ska införas i a-kassan för de många deltidsarbetslösa kvinnorna. ... Det kommer att bli: Från deltidsarbetslöshet till heltidsarbetslöshet. ... Mer åt dem som har mest och mindre åt dem som har minst. ... Ökade skillnader är ingen bra drivkraft. De fungerar heller inte."

Rätt lika, eller hur? Det första är ett antal kritiker av Bill Clintons reformer "From Welfare to Work" i USA i mitten av 1990-talet. Det andra är Pär Nuders synpunkter på den svenska regeringens liknande reformer som nu pågår - med lägre bidrag och lägre skatter, särskilt för låginkomsttagare.

I USA får man nu leta länge efter kritiker mot den reformen. Antalet bidragstagare sjönk med 50 procent. Sysselsättningen bland ensamstående kvinnor ökade med 50 procent. Antalet barn i fattigdom minskade med flera miljoner.

Pär Nuders kritik är okunnig och populistisk och visar ett parti i idémässigt kaos. Det lär inte dröja länge innan hans kritik ter sig lika löjlig som motsvarigheten i USA.

Liberala Nyhetsbyrån distribuerade i dagarna en debattartikel om detta till sina abonmnerande landsortstidningar. Läs den här.
17/10/2007 12:43:34 pm
Ny logga, nya lokaler - samma uppdrag. Igår hade Timbro mingel för att inviga de nya lokalerna på Kungsgatan. Ett par hundra personer - varav många auktoriteter fårn politik, ekonomi och näringsliv - bidrog till ett mycket lyckat arrangemang. Loggan är ny liksom lokalerna - men arbetet för fri företagsamhet och fri ekonomi består. Ett bildspel och ett tal av Handelsbankens ordförande Lars O Grönstedt gjorde den historiska kopplingen. Även våra meningsmotståndare instämmer ofta i att Timbro har haft ett betydande inflytande. En nystart bidrar förhoppningsvis till än mer av det framöver.
16/10/2007 12:07:46 pm
Dagens story. En sajt vid namn "Dagens story" har startats, med intervjuer och analyser. Idag finns en som alltid intressant analys av Lorentz Lyttkens på ämnet varför Fredrik Reinfeldt vann valet. Och en intervju med Göran Persson av Susanna Popova om hans kommande bok. Han uppger sig ha skrivit den för hand. Förmodligen helt sant.
15/10/2007 9:42:10 pm
Improving Markets. By allowing people to start businesses, produce and compete - and consumers to choose freely - markets are an extraordinary phenomenon. It is the main feature of the global economy, and during the last 200 years we have had markets, living standards have boomed.

They can, however, be distorted. To a large extent, the state distorts the market by interventions, which the responsible politicians later refer to as "market failures". But there may be a number of other distortions, such as lack of information. There is always a potential to improve how markets work.

The Sveriges Riksbank Prize in Economic Sciences in Memory of Alfred Nobel to Leonid Hurwicz, Eric Maskin and Roger Myerson is interesting form this perspective. Their work has been dedicated to theories about how to optimize the functioning of markets.

This is relevant, not least when there are debates about privatizations. Their theories can be applied to make such reforms work better. Or about how to introduce markets in areas where the state still dominates in most OECD countries, such as health care.

Read more in the FT - >
15/10/2007 9:05:42 pm
Ett litet steg för Miljöpartiet... Av detta blogginlägg, skrivet av en närvarande på Miljöpartiets kommundagar, framgår att en del av budskapet från undertecknad verkar ha väckt lite tankar. Förvisso kritiseras omfattningen av mina förslag, men inte riktningen. Och halvvägs i rätt riktning är bättre än inget.

För övrigt slog mig i efterhand hur inkonsekvent argumentationen mot frivillighet och mångfald i socialförsäkringarna var. Å ena sidan ansågs vi medborgare vara så lika att vi inte behöver få välja. Å andra sidan var vi så väldigt olika i form av risker att vi inte skulle få välja av det skälet. Hedborg & Co måste bestämma sig för vad som gäller.
14/10/2007 4:35:33 pm
Tågblogg. Statens Järnvägar har infört trådlöst nätverk på tåget. Åtminstone det från Göteborg som jag nu sitter på. Har just debatterat framtidens socialförsäkringar - egentligen hela registret från arbete till trygghet - med bland andra Anna Hedborg. Detta på Miljöpartiets kommundagar. Ett par hundra kommunalt förtroendevalda miljöpartister lyssnade.

Heder åt Miljöpartiet för att bjuda in en så bred panel och därmed för öppenheten för nya idéer. På flera sätt en spännade och intensiv diskussion. Mina förslag om frivillighet, mångfald och valfrihet inom socialförsäkringar var jag dock tämligen ensam om på scen. Sedvanliga slagord om faran med att låta människor bestämma själva och "marknadens" eländighet. Men givande och roligt.
12/10/2007 1:52:59 pm
Höjd a-kassa ger färre i arbete. I Finland höjdes a-kassan med 15 procent. Det direkta resultatet blev lägre sysselsättning och i genomsnitt en månads längre arbetslöshet för de arbetslösa. Detta är slutsatsen i ett Working Paper från IFAU, Institutet för Arbetsmarknadspolitisk Utvärdering.

Fortfarande sänks dock den finska a-kassan efter 150 dagar, och då försvinner den negativa effekten av den genomförda höjningen. Forskarnas egen iakttagelse är att de arbetslösa börjar "söka arbete mer aktivt först efter att ersättningen har sänkts".

Ytterligare en bit fakta som belyser det självklara: högre bidrag leder till färre i arbete. Och tvärtom. Ett bra svar till Pär Nuder på hans upprepade fråga om hur fler kommer i arbete när a-kassan sänks. Om inte Sveriges stigande sysselsättning är svar nog, vill säga.

Läs IFAU:s Working Paper här (pdf) - >
12/10/2007 1:27:42 pm
Stora journalistpriset? I senaste numret av Resumé argumenterar Fredrik Andersson, Prime PR, och Billy McCormac, Timbro, för att Stora Journalistpriset utdelas till bloggen som företeelse. En intressant idé. Sannolikt har inget konkurrensutsatt de tradtionella tryckta medierna mer än bloggarna. Kanske är de vad satellit- och kabel-tv var för statstelevisionen. Många bloggar är naturligtvis skräp. Men många är kvalificerade granskare, fyndiga kommentatorer och alternativa källor. Allt det är bra för såväl det offentliga samtalet som för de tradtionella medierna. De har varit vana vid måttlig granskning. Men den har blivit tuffare tack vare flera bloggar, vilket ökad mångfalden och kvaliteten.
12/10/2007 11:37:14 am
A Poor Norwegian Joke. For the somewhat odd reason that Norway was in an involuntary union with Sweden during the life of Alfred Nobel, it is the Norwegian Nobel Committee that makes the choice of Peace Prize winner. If you have a very generous sense of humour, this has provided material for lots of laughter throughout the years. Take the occasion when they chose to give the Prize to the infamous terrorist Yasser Arafat. After receiving that Prize, he dedicated most of the rest of his life to sabotaging any attempts of reaching peace in the Middle East.

Today, they announced that the IPCC and Al Gore are the joint winners of the Peace Prize of 2007. Indeed, they have had an impact. They have created a climate hysteria where science is largely ignored, discussion impossible and rational thinking absent. Not to mention the effects in terms of huge governmental programs that nobody knows if they are solidly founded or working at all. Without their efforts, we could have had a more sensible discussion about the climate.

And what in the world do their efforts have to do with peace? One wonders if the Norweigan Nobel Committee is just an opinion poll institute awarding persons who have made media healines. Perhaps, then, a candidate for next year would be Paris Hilton? But the most serious point is another: There are many people who take great risks and do enormous efforts for peace. Just think of the courageous monks in Burma. Awarding Al Gore is to ignore the real peace fighters.

Here is, by the way, a somewhat more extensive comment on the exaggerations and half-truths of the Peace Prize winner.
11/10/2007 9:45:23 am
Influential Poverty Analysis. In the latest edition of Economic Affairs, I have a major article about the origins of poverty in wealthy countries and ways to reduce it. My point is that vast interventions by the state in society - allagedly for social justice - often creates poverty and that economic liberalization reduces it.

I received a very kind e-mail from the Zambia Institute For Public Policy Analysis. Although my article focuses on poverty in wealthy countries, they apparently found it true for Zambia as well. So they will use the facts and arguments there - which I very much welcome.
11/10/2007 9:38:32 am
"Försäljning av statliga företag under tre decennier." Denna morgon presenterade således undertecknad en rapport om statligt ägande av företag. Syftet var att bidra till mer av sakdebatt i denna viktiga fråga, och visa att staten har sålt företag i en pragmatisk anda i tre decennier. Detta har skett under såväl socialdemokratiska som borgerliga regeringar.

Rapporten sammanställer alla försäljningar och erbjuder således en sorts uppslagsverk i koncentrat. Det framgår också att försäljningarna ofta har lett till snabbt stigande aktiekurser, till gagn för de nya ägarna. Det finns och har funnits goda skäl för staten att sälja företag - det är därför det har skett under lång tid.

Uppdatering: Dick Kling har intressanta kommentarer till rapporten på bloggen Folkkapitalism.

Ladda ned rapporten här (pdf) - >
11/10/2007 6:08:00 am
Rosengren om statliga företag. Om en liten stund presenteras en rapport på Timbro där undertecknad har sammanställt information om hur staten har sålt företag de senaste 30 åren. Det har skett under såväl socialdemokratiska som borgerliga regeringar i en pragmatisk process.

I DN Ekonomi finns en artikel denna morgon om rapporten. Förre näringsministern Björn Rosengren har läst och kommenterar. Han vill att staten ska sälja mer och framför ett principiellt argument mot statligt ägande av företag; "man ska inte blanda ihop ideologi och affärer".
11/10/2007 6:05:37 am
Republic of China. Yesterday, I participated in the celebration of the National Day of the Republic of China - that is, Taiwan. Very polite, good mood, rather crowded. A number of familiar faces like Ulf Kristersson, Petter Olofsson and Anders Hellner. I felt it was important to show support for the only Chinese democracy.
10/10/2007 12:18:14 pm
Book Launch at the Institute of Economic Affairs. The first formal launch of my upcoming book - The Guide to Reform - is due to take place at the Institute of Economic Affairs in London on the 21st of November. Arrangements in other countries will follow. Ivan Miklos, former Finance Minister of Slovakia, is one of the experts who has already read it, and comments:

"Well done! Comprehensive, but clear and understandable. And very useful. Not only for politicians, to inspire them to do more reforms, but also for people, to understand why reforms are good for their country and for them."

The IEA has distributed an invitation, which is also on their web page. See it here. Needless to say, I look very much forward to this.
10/10/2007 12:16:31 pm
Centerns tankesmedja. Utmärkt av Centerpartiet att starta en "grön och liberal" tankesmedja för en del av intäkterna från försäljningen av dagstidningarna. Det kan aldrig föras fram för många frihetliga idéer i debatten. Martin Ådahl, som ska leda uppbyggnaden, är dessutom en person med erfarenhet och kreativitet.

Politiker kommer inte på idéer eller reformer, det gör andra. Politiker har fullt upp med att verka för de förslag de redan har för största möjliga genomslag. Tiden räcker maximalt till att sondera terrängen efter nya idéer. Men andra måste utforma denna terräng.

Ett viktigt kriterium för en tankesmedjas framgång i såväl utformandet av idéer som framförandet av dem är en oberoende ställning. Centerpartiet måste ha mod nog att göra tankesmedjan fristående från partiprogram och partiets dagspolitiska uppfattningar.
10/10/2007 12:06:48 pm
Populismens högborg. Den socialdemokratiska skuggbudgeten förtjänar en del kommentarer. Alltför många åtaganden har hindrat detta för min del fram tills nu. I den s k Duellen på TV med Fredrik Reinfeldt - som var drivande och tydlig - var Mona Sahlin påfallande tomhänt. Det är en följd av deras politiska vägval.

Socialdemokraterna har förblivit bidragspartiet. Högre bidrag till höginkomsttagare, finansierat med högre skatter för vanligt folk, är kärnan. Oberoende bedömare har dragit slutsatsen att en tredjedel av de nya jobben är en direkt följd av regeringens reformer. När socialdemokraterna säger nej till reformerna är det ett nej till tiotusentals nya jobb.

Och populismen fortsätter vara pinsam. Detta är tydligast i frågan om den s k förmögenhetsskatten. Socialdemokraterna agiterar emot dess avskaffande med argument som att "bidrag sänks för att sänka skatten för de rika". Trams.

Alla experter är eniga om att förmögenhetsskatten är skadlig. Till och med förre LO-chefekonomen P-O Edin. Den drar in fyra miljarder om året till statskassan. Men den har tvingat ut cirka 1000 miljarder ur landet - som hade kunnat finansiera fler satsningar av entreprenörer. Än färre jobb blir följden av dess återinförande.

Det förtjänar att sägas igen: Regeringen är ett underverk i jämförelse med oppsoitionen.
10/10/2007 11:58:51 am
Diskussionen åter öppnad. Moderaternas gruppledare i riksdagen, Lars Lindblad, har förklarat att de nu "stänger" diskussionen om att avreglera bostadsmarknaden. Med all sannolikhet är detta uttryck ett bra sätt att sätta fart på vad som är en mycket viktig debatt.

Lindblad påstår att väljare blir oroliga för tanken på så kallade marknadshyror. Moderaterna vill därför ta tydlig ställning för dagens planekonomiska bostadsmarknad för att undanröja tvivel. Genom att bli bruksvärdesfantaster ska Moderaterna försäkra väljarna om att inget lär hända.

Det är sant att en reformregering måste ha väljarnas förtroende. Och då kan man inte göra allt på en gång eller för snabbt. Men att ta ställning för ett system i sak som bara skapar förlorare kan aldrig vara vettigt. Vid sidan av arbetsmarknaden är detta den marknad som är i störst behov av liberalisering i Sverige.

Köer, svarta marknader, centralstyrning, oflexibilitet - och många unga utan bostad - är följder av den planekonomiska bostadsmarknaden. Precis som med planekonomi inom produktion av bröd, eller för den delen inom sjukvård. Systemet är skadligt och måste förändras.

Det går att förändra. Och att få väljarna med sig. Att vara en reformregering och delvis signalera stillestånd blir bara förvirrande.
08/10/2007 10:16:48 am
Interview in The American: Stockholm Syndrome. In the latest edition of The American, there is an article about Sweden, reforms and the first year of Fredrik Reinfeldt′s government. I am interviewed. Read the article here.
04/10/2007 8:15:38 am
I TV4 om privat sjukvård. Tydligen kommer Kalla Fakta på TV4 ikväll att sända ett reportage med budskapet att privata vårdcentraler ger sämre vård för att tjäna pengar. Som belägg för detta har Gustaf Fridolin - reporter - tydligen tre anekdoter.

Med anledning av detta debatterade undertecknad privat sjukvård i dagens Nyhetsmorgon med Göran Dahlgren, folkhälsoutredare och aktiv förespråkare av offentliga monopol. Detta kan ses här, under "Se inslag från programmet".

Nu hade Fridolin lite otur. För bara någon dag sedan kom Health Consumer Powerhouse i Bryssel med sin årliga jämförelse av europeiska sjukvårdssystem. Läs här. Sjukvården i 27 länder bedöms utifrån 28 kritierier. Något större underlag än Fridolins, med andra ord. Schweiz och Nederländerna, som har mest privat sjukvård, får högre poäng än Sverige.

Att förbjuda sjuksköterskor att starta eget, konkurrera och nå vinst om de lyckas väl är att skapa problem - inte minst i form av köer. Problemet idag är snarare att den offentliga sjukvården dominerar så kraftigt och att privata entreprenörer fortfarande är offentligt finansierade.

Det som framför allt förbättrar sjukvårdens kvalitet är om privata enheter förlorar intäkter genom att konsumenten har chansen att välja något annat - och ta pengarna med sig. För att komma dit krävs fortsatta reformer av finansieringen.

Tyvärr hann jag inte bemöta påståendet om att Nederländerna inte skulle ha så mycket privat sjukvård. Efter den reform som trädde i kraft i år har alla i Nederländerna privat sjukvård via försäkringsbolag. Medborgarna visar sig dessutom utnyttja rätten att välja i hög grad.
04/10/2007 5:35:21 am
I DI: Göm dig inte bakom Carnegie, Thomas Östros! På debattplats i Dagens Industri idag skriver undertecknad att oppositionen - anförd av Thomas Östros - försöker hindra försäljningen av statliga företag med hjälp av Carnegie som politiskt verktyg. De borde snarare ta debatten i sak om varför staten ska äga vissa företag men inte andra - eller tror de inte på sina argument?

"Starka argument talar för att staten inte ska äga företag. I grunden handlar det om att fortsätta med försäljningar som har skett kontinuerligt de senaste 25 åren, under både socialdemokratiska och borgerliga regeringar.

I en demokrati väljer medborgarna representanter som stiftar lagar. När lagar som berör de statliga företagens branscher ska stiftas blir statens roll oklar. Är politikerna neutrala eller lockas de fatta beslut som gynnar de egna företagen?

När staten äger företag kan andra mål lätt överskugga företagets bästa. Beslut om investeringar, lokalisering av produktion och strategisk inriktning kan avgöras av vad som är tillfälligt politiskt populärt snarare än det som är långsiktigt bra för företaget - en sorts politisk kvartalskapitalism. ...

Statens ägande av företag har uppstått stegvis, slumpartat och godtyckligt. Ägandet kan därför knappast motiveras med principiella argument. Till exempel bryter staten järnmalm men inte annan malm. ...

Att fortsätta minska det statliga ägandet genom försäljningar baseras på en tydlig princip och inriktning. Man hur ser principen bakom ett försvar av dagens ologiska röra av statligt ägande ut? Det enda intellektuellt hållbara alternativet till försäljning borde vara att fler företag ska förstatligas. ...

Om staten säljer hela ägandet i företagen följer inte bara betydande intäkter och fler svenskar får chansen att bli ägare. Dessutom behöver staten inte ägna sig åt komplicerade försäljningar fler gånger i framtiden."

Läs hela artikeln här - >
02/10/2007 3:43:08 pm
Sälj! Råkade hitta en studie med viktiga fakta. En enkätundersökning med inte mindre än 41 000 svenska företag om huruvida de behöver konkurrera med kommunala bolag. Som bekant har kommunala bolag bland annat fördelen att ha tillgång till skattebetalarnas pengar.

Av undersökningen framgår att inom fastigheter, uthyrning och företagstjänster möter privata (små)företag kommunal konkurrens i 184 kommuner. Inom bygg och anläggning i 164 kommuner. Och inom hotell och restaurang i 160 kommuner.

Undersökningen är från 2005. Då fanns cirka 1400 kommunala bolag, med en årlig omsättning på 130 miljarder kronor. Det är 1400 kommunala bolag för mycket.

Läs studien här - >
02/10/2007 11:07:59 am
Speeches in Bucharest. A few weeks ago, I gave no less than two speeches at the same conference, in Bucharest, Romania. It was the annual European Resource Bank meeting, a large arrangement with most European and American leading free-market think tanks. One can listen to the first speech about "What Competition Has Done For Europe" here and the pre-information about my upcoming book here.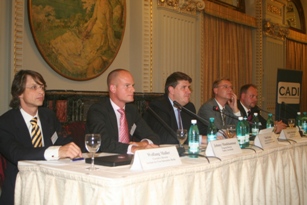 02/10/2007 10:43:21 am
Hårsfjärden. Många viktiga fakta och klargöranden om en dramatisk period i Sveriges säkerhetspolitiska historia på dagens SvD Brännpunkt. Man undrar ibland vilken bevekelsegrunden är hos dem som torgför konspirationsteorier om Natoubåtar och liknande - annat än en förlängd s k kålsuparteori.

Läs artikeln här (pdf) - >
01/10/2007 4:41:13 pm
Associate Scholar. I have gladly accepted a role as Associate Scholar for Center for European Policy Analysis (CEPA) in Washington, DC. My tasks will be to analyse and comment on economic and political issues in Europe. This will take a limited but important part of my time.

CEPA is a quite new and expanding institute in Washington, DC. They stand for "ideas for a changing Europe". To a large extent, they are focused on Central Europe, economic reforms and strengthening the ties between Europe and the US.

CEPA today published a new comment by me, which can be read here. And here, one can read their presentation of me.



01/10/2007 10:34:57 am
Bra om entreprenörskap. I en ny bok, "Entreprenörskap" (SNS), går Magnus Henrekson och Mikael Stenkula i Schumpeters och Baumols anda och understryker entreprenörernas roll för utveckling och tillväxt. På ett pedagogiskt och faktarikt sätt sammanfattar de den ekonomiska forskningens syn på entreprenörskap idag - delvis i kontrast till den neoklassiska syn som fortfarande dominerar nationalekonomins praktik.

En viktig poäng är att entreprenörer oftast inte uppfinner produkter - det är inte deras främsta bidrag. Bill Gates uppfann inte Microsofts datorer eller program. Entreprenörens främsta bidrag är att hitta en ny, produktiv, roll för varor och tjänster - att skapa nya användningsområden, hitta nya konsumenter, organisera nytt, etc.

Som just William Buamol brukar påpeka: Även i Romarriket fanns ångmaskiner, men de användes bara till att öppna och stänga tempeldörrar. I industrialismens Storbritannien däremot fanns entreprenörer i fri konkurrens, som såg en helt annan nytta med ångmaskinen. Och välståndet började byggas snabbt.

Läs mer om boken här - >
28/09/2007 3:40:27 pm
Första gången rött är rätt i politiken? Nu klär sig alltfler i Stockholm - och resten av landet, antar jag - i rött för att visa sympati med frihetskämparna i Burma. Färgen är tydligen vald för att påminna om munkarnas kläder, eftersom de initierade demonstrationerna. Instämmer, ska se vad jag kan leta fram i garderoben.
28/09/2007 10:21:37 am
Nordic Think-Tanks About Competition. I noticed that the two leading think-tanks in Norway and Denmark recommend my publication "What Competition Has Done For Europe". Read more here and here.
27/09/2007 7:20:45 pm
Freedom in Burma. The depth of my knowledge of the situation in Burma is limited. I have, however, always felt an admiration for the strength of Aung San Suu Kyi despite her fate. In a struggle like this, with people demanding basic freedoms, of course it is obvious where my sympathies are. One interesting and rather predictible sign of the current times is the fact that China is said to have attempted to downplay the significance of the freedom protesters. Of course the Chinese dictatorship wants to do that and avoid either similar events at home or getting more democratic neighbours. The problem is that China′s weight in the international order is increasing fast. This is the kind of view that will most likely gain more influence in the world. Thus, it provides an illustration of the importance of a strong trans-atlantic relation with the EU and the US working for freedom and democracy.
26/09/2007 9:11:58 pm
Konsten att förskingra ett arv. Precis som andra socialdemokratiska ministrar har Göran Persson predikat socialism och sedan agerat kapitalism. Efter avgången blir de alla riktigt vettiga och bortblåst är all agitation. Nu senast bytte Persson uppfattning om riskkapitalister. Självklart visste Persson före valet att hans ståndpunkter och retorik bara var trams. Men det var bra för att locka röster. Frågan är vad de som röstade på dumheterna tycker idag. Persson demonstrerar att arvet efter honom är inget värt. Likt Feldt och andra drev han delvis en politik som han själv inte trodde på.
25/09/2007 2:21:59 pm
Överbeskattning? Just åter från lunchmöte på Liberala ekonomklubben, där dagens huvudgäst var finansminister Anders Borg. Ämnet var naturligtvis budgeten, strategin och tankarna bakom den.

Sverige har en av Europas mest reforminriktade regeringar. Och en finansminister som är intellektuell och övertygad. Återigen: det är inte alltid lätt att genomdriva tuffa beslut i goda tider, men det sker nu.

Borg påpekade dock två gånger i sitt anförande att undertecknad nog är emot de stora överskotten. Han argumenterade för betydelsen av ordning och reda i statsfinanserna, inte minst för en borgerlig regerings trovärdighet.

Att det nu finns finanspolitiska ramar och budgetmål är mycket viktigt - och en förklaring till ekonomins styrka. Men överskotten behöver inte vara av denna omfattning. Svenska folket betalar nu 100 miljarder mer i skatt varje år än vad som behövs för att finansiera de offentliga utgifterna.

Regeringen sänker skatter - bra. Men vi borde få behålla ännu mer av våra pengar. Det är bättre om medborgarna har stora överskott än att staten har det. Skattetrycket kan sänkas snabbare. Om sänkningarna stimulerar sparande kan överhettning undvikas.
24/09/2007 12:54:41 pm
In Economic Affairs: "Big Government - How to Create Poverty". In the latest edition of the respected journal Economic Affairs, one of the main contributions comes from my pen. The topic of the whole edition is "Poverty Amidst Affluence". An article in this journal is about 10 pages, so there is more space than usual to present the case.

My message is that Karl Marx was fundamentally wrong in his point about the free economy, capitalism, oppressing workers and creating poverty. On the contrary, now that capitalism spreads over the world, poverty decreases faster than ever. And countries in the Western world that have liberated their economies the most, have seen the most rapid increases in incomes - not least for people with low incomes.

And countries that introduced vast state interventions in the economy have experienced serious social problems. Not least was this of course the case where the interventions were extreme, in the centrally planned economies. But these differences are also visible in Western Europe today. The policy conclusion is that if you want to fight poverty, then launch reforms that reverse Marx and liberate the economy.

Due to copyrights, the article cannot be published on the web. One can read more about Economic Affairs, and subscribe, here. And a printed copy of my article, which will be delivered by mail, can be ordered by sending an e-mail to info@timbro.se.
21/09/2007 10:53:03 am
Facket - det nya skråväsendet. Igår eftermiddag medverkade jag i inspelningen av ett TV-program i regi av UR. Ämnet var globalisering. Programmet ska sändas i Kunskapskanalen den 12 oktober, därefter möjligen på SVT.

Rejäl batalj som alltid med Wanja Lundby Wedin om vad som skapar välstånd. Hon tyckte det var fel av stora företag att investera i fattigare länder. Då är man som bekant emot det som har lyft ett par hundra miljoner människor ur fattigdom i Asien de senaste 20 åren.

Mest överraskande var dock argumentationen från Lennart Wärmby, f d Vänsterpartist. Han kallade facket det nya skråväsendet. På samma sätt som denna skadliga reglering vill facket hindra konkurrens och rörlighet - och därmed ökad levnadsstandard här. Instämmer utan reservation.
21/09/2007 10:32:37 am
In WSJ: Sweden′s Premier Battles Welfare Legacy. Today′s edition of the Wall Street Journal has an article about Sweden, the government and reforms. I am quoted. Read here (subscribers only, though).
21/09/2007 10:23:34 am
Komplett värdelös opposition. I gårdagens kommentar till statsbudgeten påpekade undertecknad att mycket var bra, och lyfte sedan fram ett par kritiska kommentarer. Nu när man har tagit del av vänsterns kritik vill jag understryka den första delen. Regeringen är ett underverk i jämförelse med oppositionen.

Pär Nuders oansvariga populism är pinsam. Regeringen har kraften - i motsats till många andra regeringar - att genomdriva reformer i högkonjunktur så landet bland annat klarar nästa nedgång bättre. Med närmast desperata överord kritiseras detta. Precis som förr framhålls att inget behöver göras. Allt var utmärkt förr, i den bästa av världar. Mona Sahlins synpunkter begränsade sig till den intellektuella höjpunkten att hon var "förbannad".

Sture Nordh, som är mer partipolitisk aktivist än någonsin som TCO-ordförande, påstår att familjer och kvinnor "drabbas". När ska den majoritet av TCO-medlemmarna som röstade på Alliansen kräva en ny ordförande?

Förhoppningsvis drar dumheterna ned oppositionens trovärdighet. Eller åtminstone tänder lite mer kampvilja hos regeringen.
20/09/2007 9:59:17 am
Borgs budget. Sveriges ekonomi utvecklas mycket starkt. Detta är dels en följd av en stark global konjunktur, dels en följd av goda ekonomiska institutioner - som makroekonomisk stabilitet, öppenhet mot omvärlden, avreglerade marknader och fungerande institutioner.

Men utvecklingen lär inte pågår i evighet, det finns problem och framtiden erbjuder utmaningar. Att genomföra reformer är lämpligt i goda tider, även om det alltid lockar att luta sig tillbaka och avstå. Är det då rätt inriktning på reformerna i dagens statsbudget?

Både ja och nej. Skattekvoten - de totala skatterna som andel av BNP - beräknas sjunka från 50,3 procent 2006 till 47,4 procent 2010. Den förra regeringen räknade med att komma ned till 49 procent 2009. I båda fallen beräknas skattekvoten sjunka framför allt som följd av att en mindre andel av BNP-tillväxten tas in i skatt.

I boken "Sänkt skatt är möjlig" (Timbro), som presenterades i oktober förra året, föreslog bland andra undertecknad att 3/4 av tillväxten inte skulle tas in i skatt. Då skulle skattetrycket nå 48 procent år 2010. Men vi ansåg att man skulle göra betydligt mer därutöver. Vilket alltså inte sker med den nuvarande inriktningen på den ekonomiska politiken.

Självklart spelar det roll hur man tar ut skatt och var. Men den totala mängden skatt är också relevant. Denna skattekvot avgör hur mycket politiker respektive medborgarna själva bestämmer i samhället. Och det totala skattetrycket spelar roll på sikt i en global ekonomi.

Det är bra att regeringen sänker skatten på arbete. Men det är inte bra att andra skatter höjs för att delvis finansiera detta. I synnerhet är det onödigt när svenska folket överbeskattas med cirka 90 miljarder kronor bara i år. Att mer osynliga skatter på arbete sänks och synliga som bensinskatten höjs lär förklara en hel del tapp i opinionen dessutom.

Mycket är bra i budgeten. Men ett mycket dåligt förslag är förbudet mot privata ersättningar vid sjukdom över 75 procent. Att en borgerlig regering på det viset reglerar privata avtal och begränsar medborgarnas frihet är förvånande. Särskilt mot bakgrund av de många utredningar som har pekat på det framtida behovet av mer privata lösningar - för konkurrens och trygghet. Och var går gränsen i förlängningen - ska man inte heller få använda eventuella besparingar om man blir sjuk?

Staten ska inte skapa incitament mot arbete, helt rätt. Därför ska skatter och bidrag sänkas. Men sedan måste arbete vara frivilligt, inte ett tvång. En borgerlig regering ska inte tvinga människor att arbeta. Den bör göra det möjligt och se till att staten inte bestraffar arbete.

Den typen av förslag är fel i sak. Med all sannolikhet bidrar de också till förvirring hos medborgarna. Är detta en regering för sänkt skatt eller inte? Är det en regering för valfrihet eller inte? Regeringar i länder som verkligen har lyckats reformera har varit påfallande konsekventa i handling och kommunikation. Där finns lärdomar.
19/09/2007 11:11:08 am
Trade in Services! When visiting Brasov, allegedly the most well-preserved Medieval town in Transylvania, we bumped into a film recording set next to the famous Black Church. Apparently, this was a German TV series about German history, a large project due to be shown in several countries. The producer explained that the cost was a mere 30 per cent of what it would have been if it had been recorded in Germany. Recently, I also heard that the latest Harry Potter films were recorded in the Czech Republic. Clearly, it is not only traditional manufacturing which is offshored to Eastern and Central Europe. And did anyone say that trade in services was difficult?
19/09/2007 10:17:43 am
Consumers For Freedom. A number of Swedish companies are now threatened by jihadists. What to do? Buy as much as you can from these companies. We have to show that we are not intimidated by threats. Johan Norberg comes up with an idea to facilitate this. Read more here.
18/09/2007 1:54:54 pm
Dagens citat:

"Den stat kan icke vara så mäktig vars överhuvud har fritid nog att kunna verka som vinhandlare eller apotekare."

Adam Smith, Wealth of Nations
18/09/2007 12:48:21 pm
About Confronting Special Interests. Nicolas Sarkozy plans to cut some of the disastrously high benefits to some retired gruops in France. He will, among others, face "the man who blocked France". Will be an interesting test. If he rides this one out, the rest will probably be easy. If not, the entire reform machinery will probably come to a halt.
18/09/2007 11:56:40 am
Utebliven debatt. Några drivande personer på Örebro Universitet har försökt att åstadkomma en debatt inför studenterna i statsvetenskap om framtidens välfärd under hösten. Undertecknad tackade ja direkt. Flera veckors sökande efter en motdebattör har dock bara producerat nekande svar, meddelar besvikna arrangörer. Ingen tillfrågad i hela vänstersfären från tankesmedjor till Vänsterpartiets riksdagsgrupp tycks kunna ställa upp denna höst. Fungerar inte plakaten och slagorden på universitetet?
17/09/2007 10:31:37 am
Transsylvania. My two speeches in Bucharest went well. Lots of interest, good discussions. First, I presented the EEI publication about competition. Then - and that was the main thing - I did a sort of pre-launch of my upcoming book "The Guide to Reform", sharing some main conclusions.

Then, off to Transsylvania for a family week-end. In younger years, I watched many of the Dracula horror classics. I couldn′t resist spanding some time in the Carpathians. Very beautiful indeed. Even Bran Castle, reputedly one main home of Vlad Dracula Tepes, was more idyllic than horrifying.

One gets many impressions from a country like Romania, which I haven′t visited before. One of the poorest EU members. A transition economy that has had quite some problems. Now, however, with flat tax and high growth rates. Many traces of the totalitarian communist era in Bucharest, but still with charming parts.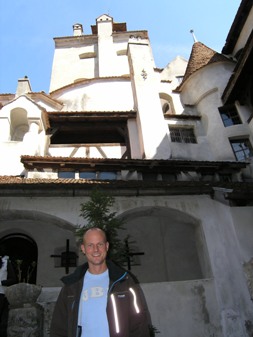 Me at Bran Castle
17/09/2007 10:22:41 am
Ett år utan Persson. Ja, bara det är ett gott skäl att vara lite extra uppåt denna dag. Ett år efter tillträdet diskuteras resultatet av ett år med Alliansen i regering. Har de gjort för mycket och för fort eller tvärtom? Gör de rätt saker, i rätt ordning? Tja. Utom allt tvivel står att de snabbt har gjort mycket av vad de har lovat. Och de har fokuserat på arbetsmarknaden, vars goda utveckling delvis är en följd av reformerna, enligt bl a KI. Alla regeringar riskerar dras ned i regerandets svårigheter, men de har behållit tempot. Det måste fortsätta och det behövs mer kommunikation om vad som sker och varför. Samt en gemensam berättelse om målet och värderingarna bakom de enskilda förändringarna. En början kan vara denna vitbok - om än orange - som visar att en lång rad vallöften är eller håller på att bli uppfyllda.
14/09/2007 9:55:17 am
In Bucharest. Late yesterday night, I finally arrived in Bucharest, Romania. This is where the annual European Resource Bank is held. It is a conference with all the major centre-right think-tanks and institutes from Europe and the US. Some 250 people. I will give no less than two speeches. First about the EEI paper about competition. Then, and this is the main thing, a pre-launch of some of the conclusions in my upcoming book "The Guide to Reform".
14/09/2007 9:54:54 am
Brussels Release. Me speaking in Brussels the other evening about what competition has done for Europe.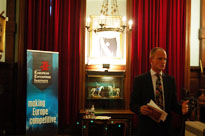 14/09/2007 9:48:49 am
SAS... Flyger man ofta märker man lätt en rad skillnader mellan flygbolag. Tyvärr utmärker sig SAS ofta genom att vara bland de sämre. Självklart finns trevlig personal som gör sitt bästa, men alltför mycket är inte positivt. Igår morse missade jag avfärden till Bukarest på grund av enorma köer till SAS incheckning. Varför var det väldiga köer? Jo, SAS bemannade tre av tio diskar för incheckning. Och fanns det flexibilitet när jag äntligen kom fram 29 minuter före avgång? Nej, man måste vara framme 30 minuter före. Och så vidare. Borttappade bagage, löjlig betalning av småsaker ombord, etc. Tacka vet jag Czech Airlines som till slut blev alternativet. Bra plan, trevlig personal, servering ombord. Att SAS-plan nyligen har havererat är möjligen otur. Men det känns som ett tecken i tiden. Mycket hade behövt vara annorlunda för ett flygbolag i dagens konkurrens.
12/09/2007 3:33:56 pm
Competition Comments. There have been a few quick comments in English or Swedish to the release of the publication yesterday. Here is an article in The Local, here from the Globalisation Institute, here from bloggers Capitalism & Freedom, Gunnar Hökmark, MEP, and Henrik Alexandersson, and a short interview in Europaportalen (to the left).
11/09/2007 9:03:12 pm
Competition Publication Presented. This evening, I presented the new publication "What Competition Has Done For Europe" in a rather old-fashioned but nice place close to the European Parliament. The EEI Managing Director Jerzy Samborski said a few words, and so did EEI Vice Chairman, Gunnar Hökmark, MEP. After my speech, there was a brief discussion, then more social contacts. A good presentation, and I really hope this Policy Paper provides a message that might reach the debate. Apparently, President Nicolas Sarkozy will have the publication delivered to him very soon, with an invitation to further discussion. I look forward to that! The pdf can now be downloaded; here is the cover and - more importantly - here is the actual content.

11/09/2007 2:56:46 pm
Brussels, DC? It may sometimes be hard to notice that Brussels is not only the centre for most EU institutions. It is also the capital of Belgium. A very odd country in many ways, and the two groups of French and Flemish have little in common. The Economist suggested in a leader that the country should be abolished. A recent proposal to have a referendum on the matter was just voted down, but the issue is on the table. It would be a singular event, and the outcome could be two new states or the two parts merging with France and the Netherlands. Perhaps that is also an ideal solution for the EU capital? Brussels could become a sovereign district like Washington, DC, thereby standing free from all member states.
11/09/2007 11:13:50 am
Competition! I arrived in Brussels quite early this morning. It still feels slightly odd to board an airplane on this date. There will be a few meetings and later, I will present the new publication "What Competition Has Done For Europe" (European Enterprise Institute).

I met an old friend, Anders Selnes, Editor of Europaportalen. A very extensive project, a web site compiling most news about the EU and having high-level debates (in Swedish). He did an interview for tomorrow′s edition.

Concerning competition, I noticed in the FT that Angela Merkel and Nicolas Sarkozy have had a meeting in Berlin. They agreed to push for other countries to open their markets, which is important. But it is even quicker to start at home.
11/09/2007 4:54:14 am
Country Rankings. For anyone interested in various country comparisons, The Economist has now started a new web page which contains many - updated - lists of how countries compare on a number of issues. It can be found here.
10/09/2007 9:42:34 am
I DI Ett friare Europa blir också starkare. Idag publicerar Dagens Industri en debattartikel av undertecknad med anledning av skriften jag presenterar i Bryssel imorgon; "WHat Competition Has Done For Europe" (European Enterprise Institute):

"Konkurrensens betydelse för Europa är svår att överskatta. Professor William J Baumol har visat att innovatörerna och konkurrensen är huvudorsaken till att Europa blev den första delen av världen som inte längre var fattig. I dag är genomsnittsinkomsten för en västeuropé 14 gånger högre än år 1820. ...

Argumenten för konkurrenshinder är klassiska och har mest effektivt bemötts av liberalen Frédéric Bastiat redan på 1800-talet. Att hindra konkurrens för att främja utvecklingen av företag som blir europeiska ²champions² är exempelvis en självmotsägelse. Är företaget tillräckligt bra behövs förstås inga skydd mot konkurrens.

Att hindra konkurrens för att främja sociala värden är att bortse från verkligheten. De länder som har liberaliserat ekonomin mest - Irland, Spanien, Estland, Storbritannien och Island - har haft de snabbaste ökningarna av de lägsta inkomsterna i samhället.

En jämförelse av Öst- och Centraleuropa mellan 1987 och 2007 är talande för konkurrensens betydelse. Planekonomi innebär per definition total avsaknad av konkurrens. Under 15 år av liberaliseringar har däremot utvecklingen överträffat det mesta i dessa länder. Och om detta bara var fråga om att hinna ifatt väst, varför pågick det inte 1987?"

Läs hela artikeln här - >
07/09/2007 12:38:47 pm
Den bäste det kunde bli. Således har Jan Björklund valts till Folkpartiets partiledare. Imorgon kl 11 kommer hans första tal, idag framförde han några ord som tack för förtroendet. Jan är en naturlig ledare, energisk och exekutiv. En sorts svensk Nicolas Sarkozy till karaktären. Möjligen är han precis den som behövs för att skapa en känsla av riktning i Alliansen just nu. Hans utmaning är dock formidabel. Folkpartiet behöver förändra politiken, öka kompetensen, inta ett långsiktigt perspektiv och välkomna nya idéer.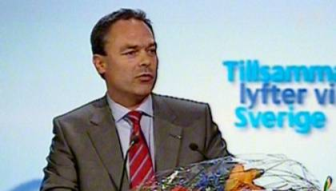 06/09/2007 12:31:46 pm
Ingens statsrådspost kan vara så åtråvärd... Försvarsminister Odenbergs avgång visade prov på civilkurage. I sig är det inget vare sig uppseendeväckande eller nytt i att en minister hellre behåller övertygelsen än positionen. Det är inte heller konstigt att en ny regering inte har funnit alla former.

Men ändå. Regeringen genomför en betydande mängd reformer - mycket i rätt och viktig riktning. Men den motiverar, argumenterar och berättar väldigt lite om detta. Det saknas ett sammanhängande budskap om målet och visionen. Denna avsaknad av klar riktning och kommunikation skapar problem.

Göran Persson hade ett minst sagt skakigt parlamentariskt underlag. Budgetförhandlingar med v och mp utvecklades till farsartade inbördeskrig. Ministrar avgick. Men Persson gav intrycket av att ha koll på situationen, en svår konst. Och detta med en regering som intet relevant gjorde.

"Let the dog see the rabbit", påpekade Nya Zeelands finansminister Roger Douglas om behovet av entydig kommunikation när man genomför reformer. Om medborgarna ser målet och känner ett ledarskap följder de med på resan. En viktig lärdom. Det är i ett tillstånd som upplevs som ledarlöst som avgångar blir till problem.
06/09/2007 11:14:23 am
I LNB om ekonomisk frihet. Idag skickar Liberala Nyhetsbyrån ut en debattartikel till sina abonnerande landsortstidningar av undertecknad om ekonomisk frihet och Sverige. Uppmanar regeringen att inrikta politiken på att Sverige ska nå topp tio i ekonomisk frihet globalt.

Läs artikeln här - >
05/09/2007 1:50:15 pm
Economic Freedom of the World. Yesterday afternoon, the Fraser Institute presented their 2007 global index of economic freedom. Read it here. It is an assessment of the degree of economic freedom in 141 countries; i e the degree of state interventions versus the possibilities for voluntary economic exchange.

There are several correlations between the degree of economic freedom in a country and national prosperity. In economically free countries, growth is higher, incomes are higher - also among the poorest, political rights are stronger and the environment is better, compared to the less economically free countries.

Sweden is number 22 globally, a high position - up from number 40 in 1980. Of the 27 EU countries, however, 14 score higher than Sweden. There is room for improvement, in terms of lower taxes and de-regulations in the labour market, for example. In a comment today (in Swedish) I propose that the Swedish government should have the aim of getting Sweden to top-ten. Read it here.
05/09/2007 9:43:14 am
Kebnekaisegruppen. En gång om året träffas nämnda sällskap av ekonomer för konferens och strapatser. Ett bra nätverk som bygger långsiktiga samarbeten - som ofta leder vidare i samhällsdebatten. Här en gruppbild från den högsta bergstopp vi nådde i Norge.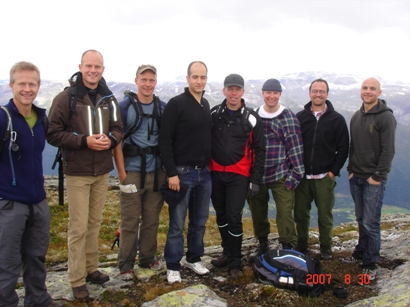 04/09/2007 1:00:54 pm
Event in Brussels. Next week, on Tuesday, I will present a new publication in Brussels, called "What Competition Has Done For Europe", published by European Enterprise Institute. It is a response to the rhetorical question posed by French President Nicolas Sarkozy after managing to erase "free and undistorted competition" from the proposed new EU Treaty. That action was highly symbolic and might have numerous political effects, tilting policy agendas all over Europe against competition. I don′t think that I reveal too much in advance if I say that my reply to President Sarkozy about what competition has done is something like "very, very much"...

Read more here - >
04/09/2007 10:03:36 am
India Leads Service Offshoring Attractiveness League. A cheap and seemingly local call for technical assistance - or booking a ticket - today often travels around the world. This is one kind of services which have been offshored to other countries to a large extent already. More qualified services will follow.

A T Kearney Global Services has created an index showing which countries are the most attractive ones to offshore services to for companies - and why. India is number one, followed by China, then Malaysia. India has more people and skills, but Malaysia has the more attractive business environment.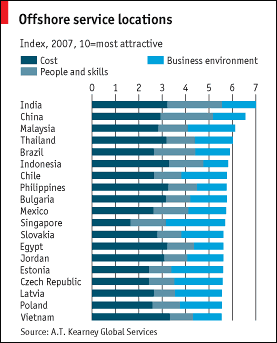 04/09/2007 10:01:23 am
Tar Folkpartiet upp kampen? Kommande helg har Folkpartiet sitt landsmöte. Kommer de då att ta upp kampen med Centern om att bli landets liberalaste parti? Historiskt har Folkpartiet snarare ägnat sig åt att kritisera andra partier som blir mer liberala. Inte minst då för att de skulle ha en felaktig definition av liberalism. Det vore mycket spännande om mer innehållsliga steg togs istället.

En återkommande diskussion i Folkpartiet handlar om de offentliga socialförsäkringarna. Enligt min mening är den frågan en vattendelare mellan liberaler och socialister i olika former. Den som inte vill tillåta mig att behålla mina pengar för att köpa privata försäkringar, investera, starta företag eller spara - istället för offentliga system med höga ersättningar - är helt enkelt inte liberal.

Det är en uppfattning som bygger på förmynderi, kollektivism, tvång och statlig makt. Friheten att välja eller välja bort - om det nu är kollektivavtal eller offentlig sjukkassa - är en omistlig liberal princip. Ska bli intressant att se hur diskussionen går på landsmötet.
03/09/2007 6:44:36 am
Stämmotider. Centerpartiet har fortsatt initiera och diskutera nya idéer, trots försök att motverka detta. Alla nya förslag fick inte stöd av en majoritet på stämman, men diskussionen verkar ha varit öppen och nyfiken.

Till de förslag som däremot fick majoritet hör att facket inte ska tillåtas rikta stridsåtgärder mot företag vars medarbetare inte är fackliga medlemmar. Egentligen självklart, kan tyckas, men kontroversiellt i Sverige. Viktigt och modigt av Centern.

MUF har också haft stämma och där bland annat tagit ställning mot svenskt införande av euro som valuta. Det är förvisso ingen självklar fråga och det finns respektabla argument för båda sidor. Dock talar ju de närmaste åren för att argumenten att vara med stärks, i och med nya länders inträde.

Och MUF:s motivering att svensk ekonomi har gått bättre än snittet i euroområdet är svagt. Många faktorer - främst nationella - avgör ekonomisk framgång. Det finns euroländer, som Irland, som har gått bättre än Sverige. Frågan är - allt annat lika - hur just euron påverkar utvecklingen.
31/08/2007 11:48:33 am
En vanlig Svensson. Det är namnet på Mattias Svenssons nya blogg, inom ramen för Metrobloggen. Skarpt, roligt och principiellt som alltid. Utmärkt om t ex Göran Rosenberg, EU-bidrag och Folkhälsoinstitutet de senaste dagarna.

Följ Mattias blogg här - >
29/08/2007 5:59:30 pm
Norska fjordar, amerikanska inkomster och svensk fattigdom. Undertecknad är för närvarande i Norge, vid Hardangerfjorden, med den så kallade Kebnekaisegruppen. Detta är en årlig sammankomst för en grupp namnkunniga ekonomer, varav flera är goda vänner. Konferens och strapatser på schemat. Samt god stämning.

Årets ämne är ojämlikhet - olika aspekter, mått, åtgärder och effekter. Är t ex höjda inkomster för låginkomsttagare viktigare än jämlika inkomster i samhället? Ofta ökar fattigas inkomster när rikas inkomster också ökar. Men vissa är så starkt emot att rika blir rikare att de är beredda att acceptera att de fattigaste förblir fattiga.

En intressant information som refererades från den s k Luxemburg Income Study jämförde de disponibla inkomsterna hos den fattigaste tiondelen i olika länder med medianinkomsten i USA. Den fattigaste tiondelen i Sverige ligger på ca 33 % av USA:s median. (Inklusive bidrag m m.) Den fattigaste tiondelen i USA ligger på 39 % av USA:s median.
28/08/2007 1:16:44 pm
"Neoliberal" Power. George Monbiot has a fabulous piece in The Guardian today. He claims that a "cabal of intellectuals and elitists hijacked the economic debate, and now we are dealing with the catastrophic effects". According to him, the main effect of freer markets that the rich get richer and the rest are left to "sink or swim". And that, in turn, is the very reason for the pursuit of free markets by many institutes and think-tanks, he claims.

Well, thanks for the vote of confidence. I never feel as influential as when the leftists describe the work done by me and many colleagues. As most people, I really enjoy a real conspiracy theory. It is entertainment. But I seriously wonder if Mr Monbiot has missed the dramatic increases in incomes for ordinary people - and the fall in global poverty - during the last decades of ever freer global economy? Or would that ruin the story?

Read the article here (recommended) - >
28/08/2007 9:07:31 am
Brott mot föreningsfriheten. I nordliga delar av landet samarbetar tydligen olika statliga myndigheter med facket om att inspektera arebetsplatser för att se till så svartarbete inte förekommer - enligt Rapport. Denna verksamhet ska även innefatta inspektion av att kollektivavtal finns.

Staten ska använda sina myndigheter för att tillse att lagar följs. Att blanda ihop myndighetsutövning med fristående, privata, organisationers verksamhet är dock i grunden problematiskt för en rättsstat. Ett än större problem kan dock vara om staten tillsammans med facket kampanjar för kolletivavtal. Friheten att teckna eller avstå från att teckna kollektiva avtal är central.

Undertecknad kommenterar detta i morgonens nyhetssändningar från Rapport.
27/08/2007 10:51:07 am
Biståndets särintressen. Regeringen presenterar en ny biståndspolitik. Dess huvuddrag är att biståndets omfattning ökar, antalet mottagarländer reduceras och uppföljningen ska bli bättre. Men politiken kritiseras från många håll redan innan den har presenterats.

Socialdemokraterna är arga för att de inte har varit med. (Var de borgerliga med i sådana sammanhang någon gång under alla år med s-v-mp?) Biståndsorganisationer, vars verksamhet i hög grad finansieras via det offentliga biståndet, är också arga för att inte ha varit med. Journalister påstår att fattiga länder drabbas av detta, trots att minskningen av antalet länder bygger på en fokusering på länder med störst behov.

Kan det vara så att biståndspolitiken länge har varit en stor offentlig budgetpost med mycket liten granskning? Att allt fler särsintressen har dragits in och blivit delar av ett komplex där ett övergripande syfte är att expandera snarare än uppnå resultat? Svar kommer i en bok från Timbro den 17 september.
24/08/2007 1:28:09 pm
The True Face of Socialism. Venezuela is on a fast track route to socialism, according to its President, Hugo Chavez. Read more here. Many leftists in Europe and the US are enthusiastic. It is odd that this doesn′t deprive them from all credibility in a serious debate. Venezuela is taking giant leaps towards a full dictatorship. Private media is being shut down - and now the Constitution will be changed. Private property can be socialised without warning, the President can remain in office for life, etc. Venezuela′s economy is fuelled by oil revenues. But the country is heading towards political and economic dictatorship, and that will in the end strangle all creativity and economic dynamism too. Don′t forget that this is the kind of society that many leftists desire everywhere.
23/08/2007 4:41:20 pm
Theories and Reality. Earlier today, I gave a lecture about globalization - its main parts, causes and effects - for the corporate management of a rather large company. My perspective is long-term, rather macro and quite theoretic - or at least derived from research. It is striking, however, to have almost all the points confirmed by stories from everyday life in such a company. What I read about, they experience. New markets, pressure on prices, "unbundling" of production, tough competition, the ongoing IT-revolution...
22/08/2007 12:36:21 pm
Alla talar om Facebook. De senaste dagarna har media fyllts av reportage om Facebook, en sorts mötesplats på nätet. Undertecknad tillfrågades för några veckor sedan av en bekant om att vara med där. Sedan inregistreringen har i snitt kanske fem förfrågningar om att knyta kontakt inkommit per dag - från vänner, tidigare kollegor och andra. Ofta personer i andra delar av världen man inte har träffat på ett bra tag. Helt klart roligt och möjligen till nytta. Men det är bara tiden som kan visa hur mycket man eventuellt kommer att använda denna tjänst. Prime PR har just publicerat en s k Spaning om Facebook, kan läsas här.
22/08/2007 10:38:08 am
Ny fastighetsskatt. Klokt tänkt och väl argumenterat av Villaägarna i Dagens Nyheter härom dagen, där deras förslag till ny fastighetsskatt framförs. Även särintressen kan ibland spela en konstruktiv roll... Regeringen borde beakta förslaget seriöst.
21/08/2007 5:42:48 am
Kreativitet. Sektionen Insidan i Dagens Nyheter har just haft en serie om kreativitet - vad det är, vad som främjar kreativitet och intressanta exempel. Kan läsas här.
20/08/2007 12:59:00 pm
In the Office. This summer, I have been going on and off duty. Today, however, I am formally back full time. Though far from entirely sunny and warm, this summer has offered several relaxing activities for me.

A few days ago, I watched Yamato, the Japanese drummers, part of the Stockholm Cultural Festival. Very impressive. A display of energy and rhythm. An image of the old Japan.

Yesterday, we were among the 35 000 who watched the Royal Philharmonics in a concert outdoors in the sun. Apparently the biggest arrangement of its kind in Europe. Very nice atmosphere.

I am now probably also one of the last Swedes to read Stieg Larsson′s thrillers. Very intriguing stories and personalities, though regrettably partly with a somewhat narrow leftist perspective on society.

Apart from Gotland, there was also a bit of sailing. Always a remarkable thing to do in the Swedish archipelago. It is so huge and there are so many islands. Stress levels come down quickly when you get out there.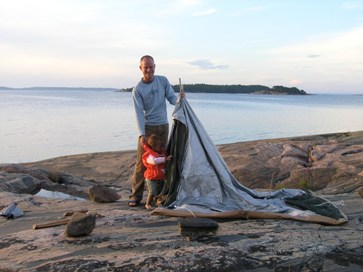 Raising the tent with our helpful daughter Rebecka.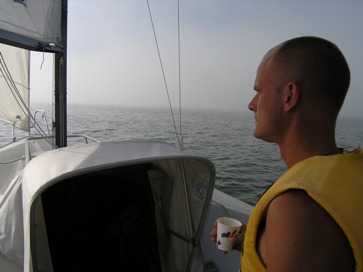 Trying to navigate in thick fog.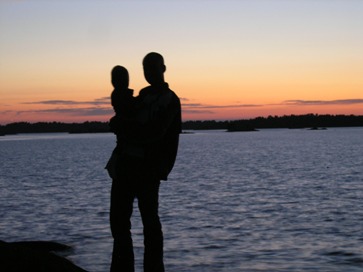 With Rebecka in the peaceful archipelago evening.
20/08/2007 10:38:38 am
I TV4 med Reinfeldt. Igår var statsminister Fredrik Reinfeldt gäst i Söndagsintervjun på TV4. Undertecknad framförde en förinspelad kommentar med sikte på framtiden. Kan ses här, under "Se inslag från programmet". (Komiskt att programledaren satte fel etikett två gånger; först moderat, sedan folkpartist - jag är ju inte medlem i något parti.)
16/08/2007 1:36:22 pm
Three Decades Without the King. It is hard to miss the fact that Elvis Presley passed away 30 years ago today. He was - and is - an enormous cultural pheonomenon. There is something for everyone in a very complex figure: The rebel, the mega-star, the American Dream, the patriotic Conservative icon, the self-ironic super-performer - and a life ending like a Greek tragedy. Nowadays, there are numerous films on You Tube - not least from concerts in the early 1970s, when at least I think he was at his best. Here is one cool clipping from 1970 with "Little Sister/Get Back".
15/08/2007 9:27:58 am
India 60 Years. A huge country of great diversity and different religious groups, dominated by widespread poverty. Not surprisingly, there were doubts about how India would develop after the British left it 60 years ago.

But it remained not only one country with internal peace - it has also enjoyed a stable democratic system. The contrast with Pakistan, also 60 years, is clear; The Economist recently concluded that Pakistan is simply in "a mess".

The tragedy of India was always the massive and persistent poverty. For fifteen years, however, India has boomed. Socialism and protectionism were left behind. India opened up to globalisation. Its latest annual growth rate was 9 per cent. Despite vast improvements, many are still poor and thus income inequality has increased. But would anyone prefer that all Indians were still equally poor?

India is indeed a great showcase for democracy and economic freedom, also disspelling a number of myths. More in the FT here.
13/08/2007 10:32:48 pm
Mission Impossible? Perssons första uppdrag?
10/08/2007 12:42:09 am
Dawn in Berlin. Early in June, I gave what might have been Lecture No. 1000 about my book European Dawn at a quite small but nice arrangement in Berlin. Obviously, it was filmed and can be seen here.
01/08/2007 9:54:15 am
Bergman och den stora staten. Kort men slagkraftigt skriver idag Mats Wiklund en kolumn på DN:s ledarsida om hur den växande statsmarken i 1970-talets socialistiska Sverige behandlade Ingmar Bergman. Läs här.
01/08/2007 6:52:45 am
In Health Care News. The Heartland Institute′s publication Health Care News published my speech in Washington, DC, about markets and health care as an essay.

Read "Markets Are the Answer to Health Care Problems" here - >
30/07/2007 8:05:05 am
Bam(s)e. Fredrick Federley har en gammal bild från serietidningen Bamse på sin blogg. Onekligen en bild från sin tid, från ett strömlinjeformat gammalt Sverige. Se här.
29/07/2007 10:36:28 am
Östergarn Marathon! Igår deltog jag i ett gemytligt och väl arrangerat marathonlopp i det vackra Östergarnslandet på Gotland. Vi deltog i stafetten och min sträcka var 16 kilometer. Rätt nöjd med mina 1:18 på den distansen. Det var tionde Östergarn Marathon och beklagligt nog det sista. Kvällen avslutades med helgrillat lamm och band i ett cirkustält. Tydligen söks idéer för en fortsättning. Förhoppningsvis blir det så.
26/07/2007 4:30:20 pm
Ett och annat. Undertecknad skriver på ny bok efter bästa förmåga. Avsikten var att kombinera detta med små pauser i sommar och sol. Tyvärr är det komplicerat, på grund av bristen på den varan.

Således förklaras även regnandet vara orsakat av klimatförändringarna som människan har bidragit till. Värme och kyla, torka och regn - allt har samma orsak. Så fungerar tro, men inte vetenskap. Inom logiken kallas detta cirkelargumentation.

Noterade att min snart två år gamla European Dawn når nya läsare. Denna gång en kunnig och väl argumenterande ekonom som bloggar om sina intryck. Trevligt. Vill bara påpeka att två engelska editors läste igenom före publicering :)

Slutligen ett litet jubel. Det turkiska valet avlöpte utmärkt. Den regering som driver på för nya reformer och EU-inträde fick fortsatt stöd. Detta trots aktiva men förhoppningsvis oavsiktliga insater för motsatsen från vissa regeringar...

Ha en fortsatt bra sommar. Var med familjen!
13/07/2007 8:07:37 pm
Sky Dive. I had to leave the panel at a seminar in Visby - about globalisation and jobs - a minute before it ended. The reason was that I had agreed to meet my wife at precisely 14.30. I had no idea what was going on. It was, however, the realisation of a gift she had given me for my 30th birthday, almost three years ago. Yes, we were going for a parachute jump directly above Visby.

A sunny day with clear air. We went up in a small plane and jumped in a tandem jump - she jumped too, with another instructor - from 3200 metres. Free fall in 200 km/h for 30 seconds, then flying in parachute for a few minutes.

A fantastic thing to do! Really an experience to remember. Quite amazing. Visit Sky Dive Gotland if you want to do it too. Or if you want to give a great gift to a friend.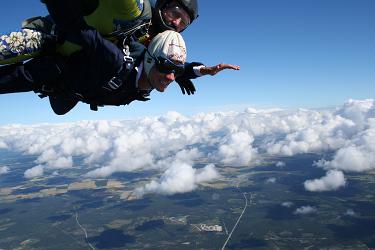 13/07/2007 11:38:18 am
Senast från Almedalen. Finansminister Anders Borg höll igår kväll ett trevligt tal i Almedalen. Resonabelt tonläge. Han hade en god avvägning av fakta och personliga exempel - båda är ju nödvändiga för att övertyga.

Gotlands Allehanda skriver idag om gårdagens Debatt-SM. Läs här. Nedan en bild - tagen av Socialdemokraterna - på undertecknad från arrangemanget. Ska strax vidare till nästa debatt, om framtidens jobb.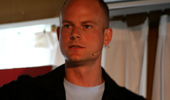 12/07/2007 10:30:37 pm
In DC Examiner: America Delivers Better Health Care Than Europe. Today, an op-ed by me was published in the DC Examiner. The topic is the need for free-market reforms in health care. Read it here.

Update: My former colleague Michael Moynihan - now at Reason Magazine - blogs about my article at Reason′s "Hit and Run" Blog. Numerous comments. Read here.
12/07/2007 3:46:35 pm
Semifinal... Ali Esbati vann dagens Debatt-SM i Almedalen, arrangerat av LO. Han är förvisso en skicklig demagog. Dock ska sägas att den publik som röstade nog inte direkt var ett tvärsnitt av svenska folket. Undertecknad hamnade snäppet efter, förvisso vinnare av min semifinal men med några poäng färre än Fredrick Federley, som därför gick till final. Retligt, men mycket roligt. Juryn gav mig rådet att ha med färre fakta och fler berättelser. Säkert relevant, även om jag envisas med att fakta också är viktiga. Svårt att ta sig från bokskrivandets inläsning av vetenskapliga studier till tiominuters dueller... Troligen blev det rätt mycket av både fakta och retorik. Livlig stämning, tidvis rena brittiska underhuset.
12/07/2007 3:30:53 pm
"Vädret slog ut klimatet." Så formulerade Anders Ydstedt fyndigt utvecklingen i Almedalen. Klimatlarm före, betydligt mindre nu - efter ordentligt med kyla och regn. Det hindrar nog inte de klimattroende. Helt i enlighet med klassisk cirkelargumentation anser de ju även kyla vara ett tecken på global uppvärmning...
10/07/2007 3:46:28 pm
Debatter. Undertecknad kommer att medverka i två debatter i Visby. På torsdag är det "Debatt-SM" om arbetsmarknad kl. 10.00 på Hamnplan 5. På fredag är det debatt om arbete i en globaliserad värld - mot bla Göran Johnsson och Josefin Brink - på Högskolan kl. 13.00.
10/07/2007 1:59:15 pm
Mingel, mingel... Av minst lika stor betydelse som seminarierna i Visby är alla dessa mingel. Gamla vänner, kollegor och nya kontakter. Trevligt, intensivt och smått bisarrt. Man hinner lätt talas vid med ett hundratal personer. Självklart lättsamt och prat om dagens händelser. Men också påfallande mycket arbete - idéer utbyts, överenskommelser träffas. Sådant som inte hanns med före Visby.

Gårdagen var inget undantag. Mycket trevligt på Svenskt Näringsliv. Såväl gästerna Phelps och Cotis som näringslivets organisationer och opinionsbildare. Traditionsenlig kväll på Donners Brunn - för säkerhets skull ombyggt så fler ryms ute. Flera från s-lägret - det var ju Monas kväll - som annars inte håller till där. Det förtjänar att sägas igen; detta är en unik arena. Alla är tillgängliga i lättsamma former.
09/07/2007 1:27:55 pm
Phelps and Cotis. The Confederation of Swedish Enterprise today had a seminar here in Visby about economic reform. They keynote speakers were Professor Edmund S Phelps, Nobel Laureate 2006, and Jean-Philippe Cotis, OECD Chief Economist.

Professor Phelps, whose work I find very important, made a number of good points. He questioned the definition of growth. The main aims of economic policy should be dynamism and inclusion, according to him, not certain figures of growth or employment.

In contrast, Mr Cotis used numerous figures to show the need for reform. Phelps has a point, figures may be misleading, especially as policy aims. Macro aims usually lead to narrow-sighted state interventions. But they are often useful in describing the current state of affairs.

Mr Cotis briefly touched upon why there is so little reform, desipte the great need and knowledge. Indeed the topic of my next book, I know there are many reasons, but also that they can be overcome. Many countries, after all, have reformed. It is a matter of policy and strategy.

Mr Cotis effectively countered two myths on the topic; that you need to be a small country in a big crisis. His reply was that you choose neither voluntarily. Therefore, other aspects of preconditions for reform have to be focused.
08/07/2007 9:00:11 am
Ständigt detta klimat... Ungefär samtidigt som ett stort antal artister sjöng sig hesa i 24 timmar inom Live Earth kom ännu en studie med belägg emot den etablerade hotbilden. Forskare har dragit slutsatsen att när jordens temperatur för 120 000 år sedan var fem grader varmare så var förvisso södra Grönland just grönt - men resten var täckt av lika tjock is som nu. Med andra ord leder inte uppvärmning till smältande isar och högre vattenytor. Det styrs av andra faktorer. Läs mer här.

Live Earth kom liksom lite för sent. Hysterin har långt ifrån lagt sig, men det kommer i stort sett dagligen belägg som detta. Nya opinionsmätningar har också visat att medborgarna börjar se igenom hotbilden. Fakta kommer naturligtvis inte att ändra uppfattningen hos de klimattroende. De vill så gärna ha detta hot så de kan få belägg för stora statliga ingrepp för att lägga om samhället. Kampen är minst lika mycket emot globalisering och kapitalism som för miljön.

Och här på Gotland plågas vi av 14 grader och regn inför Almedalsveckan...
05/07/2007 5:44:07 am
4th of July. Yesterday, I participated in the 4th of July celebrations in the garden at the American Ambassador′s Residence in Stockholm. Well-organised, met a lot of friends, nice atmosphere. Yesterday, Mathias Sundin also restarted a blog called amerikanskpolitik.se (in Swedish). Quite an effort, it seems, and a good source for anyone who wants to keep a closer eye not least on what happens before the Presidential election.
04/07/2007 8:28:38 am
Onsdagsintervju. Idag är undertecknad intervjuad i realtid.se med anledning av arbetet med min nya bok. På det stora hela en bra artikel. Tyvärr framgår inget av mina påpekanden om att inkomstskillnaderna inte har ökat nämnvärt i reformländer, inte heller att fattigdomen har minskat kraftigt. Läs mer här.
03/07/2007 11:44:40 am
Följ Almedalsveckan! Nästa vecka är det den s k politikerveckan i Visby. Med 462 arrangemang slås som vanligt tidigare rekord i omfattning. Många seminarier kommer nu också att genomföras i den nya Kongresshallen invid Almedalen. Ett sätt att följa vad som sker denna vecka kommer att vara att följa Timbros Almedalsblogg. Där kommer några av oss att skriva inlägg och kommentarer. Se här (almedalen.timbro.se).



03/07/2007 11:40:57 am
Utmärkt! I gårdagens DN hade Gustav Andersson, landstingsråd (c) och Magnus Andersson, ordförande CUF, en bra debattartikel. De föreslår en avveckling av nuvarande socialförsäkringar till förmån för ett system med grundtrygghet, utöver vilket man får köpa privata försäkringar. Eftersom skatten kan sänkas rejält med denna reform kommer de som vill att ha råd med det. Ett system med stora mått av valfrihet och frivillighet och anpassat till en ny tids krav. Befriande nog uttalat utan vidare hänsyn till kortsiktiga väljarsympatier. Reformpolitiker i aktion.
02/07/2007 4:51:21 pm
Time For Sweden and Finland to Join Nato! The Economist makes a very strong case for Sweden and Finland to join Nato, in the latest edition. Now that almost all European countries are members, it would be natural. The recent development in Russia provides perhaps the best arguments for the current timing.

Personally, I have always been in favour of Sweden joining Nato. I was in the group in 1999 that turned the Swedish Liberal Party to become the only Swedish political party to favour membership. The only respectable argument against joining was the situation of Finland during the Cold War; they would have been forced to an even closer relationship with the Soviet Union. This is no longer a risk, so the only obstacle is out of the way.

In practice, Sweden has been as close as you can get to Nato without being a member for a long time. It is about time we end this odd halfway situation.
02/07/2007 2:09:38 pm
En svår konst. Humor är svårt. I alla fall för vissa. Varje god människa vill ju hellre skratta med en person än åt den. Särskilt om personen uppenbart anstränger sig för att vara rolig. På tal om det har en blogg dykt upp i en del sökmotorer på nätet på sistone. Gömd bankom en signatur sitter där någon som alldeles uppenbart vill vara rolig. Men ironins sköna konst är inte det enklaste att ge sig i kast med.

Kommentaren som avses raljera med min artikel om Estland faller, så att säga, lite platt. Ty man kan inte påstå att artikeln inte innehåller objektiva fakta och sedan länka till hela artikeln. Där står ju själva källorna till dessa fakta. Lustigheten tar sig liksom inte - förutom möjligen för min del.

Vänsterns uppenbara motvilja mot att en friare ekonomi har förbättrat så starkt - i synnerhet för de fattigaste - i Estland är illa dold bakom den taffliga fasaden.
30/06/2007 1:33:14 pm
In Central Europe Digest: Estonian Wonderland. The Center for European Policy Analysis in Washington, DC, has published an article by me in their Central Europe Digest. The topic is Estonia and the enormously successful transformation it has gone through, partly based on my impressions when I was there recently.

Read the article here - >
28/06/2007 2:54:39 pm
Impossible To Reduce Public Spending? Perhaps someone wonders where I am. Well, I am in Stockholm, back from Brussels Tuesday evening. The debate at the European Ideas Network went well, by the way. It was also rather interesting. One other speaker, Martin Ågerup, Managing Director of CEPOS in Denmark, showed a strong correlation between big government and low levels of entrepreneurship - and vice versa.

Right now, I am completely snowed under by deadlines, implying that there has to be a lot of reading and writing in the weeks to come. Some interesting pieces of information I have encountered are busting a common myth. It is often said that no wealthy country has managed to decrease public spending as a share of GDP substantially or lasting. This is not true.

Ireland decreased public expenditure from 57 per cent in 1982 to 35 per cent in 2005. New Zealand decreased the share from 44 per cent in 1991 to 33 per cent in 1998. Britain decreased it from 44 to 40,5 per cent in the 1980s. Not to mention countries in Eastern and Central Europe like Estonia and Slovakia with radical reductions.

It is possible. It just takes political will.
26/06/2007 12:24:46 am
Selected Lectures. To the very brief "About me" list left on top of this page, I have now added a link to a page showing a number of selected lectures during the past two years - with hosts, topics and locations. There have been a few arrangements, and I thought it useful to gather a number of them. I have learned a lot and created numerous good contacts.

See "Selected Lectures" here - or click on "About me" - >
26/06/2007 12:22:07 am
Amerikanske tilstande. Just tillbaka från trevlig middag på Europaparlamentet här i Bryssel. Träffade Henrik Fogh Rasmussen, författare till boken "Amerikanske tilstande" (CEPOS). Boken ska ännu läsas av mig, men dokumenterar framför allt hur de 10 procent fattigaste i USA har det. Ungefär som de 10 procent fattigaste i Danmark, visar det sig. Men de 90 övriga procenten har det mycket bättre i USA än i Danmark. Omfattande debatt har uppstått och Henrik besvarar kritiken på webben här. En viktig debatt - rätt ska vara rätt, även om USA, och trots väl inövade fördomar.
25/06/2007 3:56:30 pm
With Institutions Come Policies. After celebrating Midsummer in Helsingborg with a family party, I lifted off from Copenhagen at lunchtime and just landed in a sunny Brussels. I will speak at an arrangement by the European Ideas Network concerning European competitiveness and entrepreneurship. A rather suitable timing, one might say.

Anyway, the IHT today was full of supposedly inside stories about the negotiations at the EU summit. It seems to be some final efforts by Tony Blair and some energetic dito by Nicolas Sarkozy that finally wrapped up the new proposal. (It also reveals how the Polish twin leadership argued to have more votes; they said that Poland would have had a larger population had it not been for World War II. Plain stupidity.)

Many comments now point out that after this, there might finally be some more policy content in the European debate rather than the procedural and technical issues. These are however very closely related. The construction of the institutions will determine large parts of the policy content. The issue of whether free competition should be an EU aim or not illustrates precsiely that.

The final text is not yet set. That will be done by the Intergovernmental Conference from July to October. I don?t know if competition can return by then. If possible, no effort should be spared by good forces to get it back.
25/06/2007 7:49:26 am
Why the New EU Treaty Might Be Worse Than the Previous.

"Competition as an ideology, as a dogma, what has it done for Europe?"

French President Nicolas Sarkozy at the EU Summit, after managing to erase "free and undistorted competition" from the text as one of the EU:s main aims.

In a highly praised book, William J Baumol makes the case that institutional competition is in fact the main cause for Europe once becoming the first wealthy place on earth. Read more.

That′s one good reply to Sarkozy. Another is in today′s FT, read here.
24/06/2007 2:03:13 pm
Frihetlig essätävling. Hur skulle din favorittänkares idéer kunna göra dagens värld friare och bättre? Se där något att ägna några regniga sommardagar åt. Skriv en essä på det temat och skicka in före den 15 augusti till mattias.svensson@timbro.se. Du har chansen att vinna 10 000 kr.

Läs mer - >
23/06/2007 3:58:19 pm
Captus Advisory Board. Captus is a fairly new yet well-established and very dynamic Swedish free-market think-tank. It gathers a number of talented and dedicated young people who work intensly for a freer society. They now have a new web page, see here. I am a member of their Advisory Board, together with people like Mats Qviberg, Nigel Ashford and John Meadowcroft, see here.
21/06/2007 1:27:37 pm
Glad Midsommar! Denna tid på året har många haft hektiska tider. Alla dessa deadlines... Snart dags för en liten paus i form av en högtid som för en gångs skull inte har ett kristet ursprung. Trotsa regnet och ha ett trevligt firande av vår urgamla hedniska Midsommar!
20/06/2007 5:34:35 pm
Grov överbeskattning! Statens överskott beräknas bli 138 miljarder kronor i år och 118 miljarder kronor nästa år. Med andra ord drar staten in så många miljarder mer än vad som behövs för de offentliga utgifterna. Även om man instämmer i att vi ska ha så omfattande offentligt åtagande dras således hundratals miljarder extra utöver det in. Detta är en väldig överbeskattning. Statsminister Fredrik Reinfeldt talar om ytterligare skattesänkningar för låg- och medelinkomsttagare i höst. En vettig början, fortsätt så och ta bort värnskatten på vägen, som står för 4 av de 138 miljarderna. Det finns absolut ingen anledning att överbeskatta svenska folket. Dra snarast ned skatterna så att de åtminstone kommer i paritet med utgifterna.
18/06/2007 2:19:29 pm
In Pursuit of Happyness. No, I am not misspelling and no, I am not going to write once again about this ingenious principle of freedom in the American Declaration of Independence. Rather, I would like to advise you to see the film with that title, starring Will Smith. One of few films seen by me lately, this time on the plane from Washington, DC. A story about life chances, struggle and parenthood. Quite strong for anyone who is a parent, I believe.

Read more here - >
16/06/2007 11:30:55 am
In the Records of the US Congress. This past Wednesday, Tim Kane of the Heritage Foundation testified before the Joint Economic Committee in the US Congress. The topic was: "Importing Success: Why Work-Family Policies from Abroad Make Economic Sense for the US". It is an interesting and well-argued testimony. Also, I am happy that it is to a large extent inspired by my chapter in this year′s Index of Economic Freedom. In fact, he quotes directly several pages from my chapter. I hope it will have some influence.

Read the entire testimony here - >
15/06/2007 3:46:27 pm
Sarkozy and Turkey. Yesterday continued in quite high speed with a meeting at Capitol Hill and a dinner arrangement where I, Brett Skinner and Helen Evans did shorter speeches. Will soon go for a traditional jog here in Washington, DC, and then a meeting at Heritage. After that back home.

Many are joking about what there might have been served in Nicolas Sarkozy′s glass when meeting Vladimir Putin. See here. Personally, I wonder more what was in his glass when he decided to actively oppose Turkey′s EU entry. In the rather turbulent situation in Turkey now, that is not what the modernising forces need. Read here.
14/06/2007 9:53:51 pm
In Defense of the Free Market. This week, a new book was published, called "In Defence of the Free Market". It was published by the Conservative Institute in Slovakia and contains a number of lectures in print. My lecture about the Nordic Model last fall in Bratislava is one of the chapters. Other lecturers with chapters include Nobel Laureate James Buchanan and Czech Republic President Vaclav Klaus.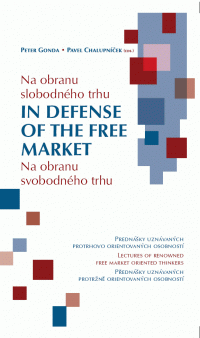 Read more and order the book here - >
14/06/2007 9:48:24 pm
Markets Are Crucial For Future Health Care. Below is the entire transcript of my speech today at the penthouse of the Mayflower Hotel in Washington DC, at the arrangement by Galen Institute and International Policy Network. The debate was very interesting.

Read the text here - >
14/06/2007 4:02:15 pm
Capitalism and Democracy. Morning in Washington, DC. The plane arrvied four hours too late yesterday night because of thunderstorms here, so we had to stop in Philadelphia. Soon off to various arrangements. The lunch conference is apparently full - 180 attendees - and C-Span (TV) is reported to broadcast it all.

Anyway, in today′s New york Times, there is a very interesting piece by Patricia Cohen. She writes about the optimism in the early 1990s that more capitalism would inevitably lead to democracy all over the world. This has so far proven not to be the case, with the Chinese dictatorship being one of the really persistent. She describes the current analyses with interesting references. Read it here.
14/06/2007 3:50:45 pm
Debatt om löner. Viss debatt har utbrutit på svenska ledarsidor till vänster om lönebildning och arbetsmarknad, som följd av mina kommentarer i media. Se exempelvis här och här. I grunden handlar påståendena om att vi behöver mindre löneskillnader och kraftigare löneökningar för löntagare.

Som LO har konstaterat är ersättningarna till de 50 VD:arna med högst lön höga. Det är chefer i multinationella företag där rätt eller fel rekrytering kan avgöra om man ska minska eller öka antalet anställda i tusental. Att rekrytera rätt på en global marknad är således avgörande också för medarbetarna.

Men för alla andra svenskar, bortåt 99,99 procent av befolkningen, är skillnaderna i disponibel inkomst mycket små. Näst minst bland de industrialiserade länderna i OECD. Det är det sammanhanget vi bör foksuera på. Är skillnaderna då verkligen för stora? Lönar sig verkligen extra arbete och utbildning för mycket idag?

Dessutom, vill man ha rejälare löneökningar så borde man verka för en friare arbetsmarknad med mindre facklig makt. I länder som Storbritannien, där arbetsmarknaden är friare, har reallönerna ökat mer än i Sverige de senaste 15 åren.
14/06/2007 3:47:24 pm
Klaus: "Freedom, Not Climate, Is At Risk." Today, Vaclav Klaus, President of the Czech Republic, writes forcefully about climate change in today?s Financial Times. He criticises the hysteria and propaganda of the issue so far, with credible references and argues for rationality and a clear analysis.

Read it here - >
13/06/2007 6:15:43 am
Free Markets, Welfare State and Health Care. Soon, I am off to Washington, DC, for a full day′s program tomorrow, though, first, I will drop in at TV4 for a morning debate. In DC, will be a breakfast meeting, radio interviews, a lunch debate, a meeting at Capitol Hill and dinner. The main event is the lunch, arranged by the Galen Institute, at the National Press Club, and no seats are left. Dr Mark McClellan, Head of Medicare and Medicaid, will start off the debate. Obviously, my message is that markets are not only compatible with welfare services such as health care but essential for their quality, efficiency and future development.
13/06/2007 6:08:56 am
Now What? Nicolas Sarkozy not only won the Presidential election decisively, he also seems to get an overwhelming majority in Parliament. And again, he shows his tactic skills. Therefore, now, there are no purely political obstacles to him doing whatever he likes in terms of reforms. He has indeed raised expectations. People not only in France are hoping for him to deliver the "rupture" with the past. Soon, we will know. And if France is reformable, then any other country is too.
12/06/2007 4:12:48 pm
Debatt om Folkpartiets framtid. Igår kväll debatterade jag Folkpartiets framtid - arrangerat av Folkpartiet Stockholm. Debatten leddes av Anders Frostell och min motdebattör var Petter Odmark, f d vice LUF-ordförande, SACO-medarbetare och utredare av socialförsäkringar. Mycket intressant och trevligt - samt bitvis kul, såsom när bilden nedan av mig och Petter togs...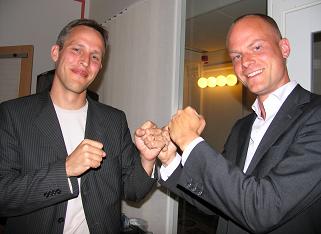 12/06/2007 8:20:05 am
Ojämlika inkomster? Varje år, lika säkert som Midsommar, kommer LO med en rapport som visar att inkomsterna blir alltmer ojämlika. (Inom kort kommer de också att beskriva villkoren på sommarjobben som eländiga för att skrämma unga in i facket.)

Idag kom således påståendet om inkomsterna; en "börs-VD" förklaras ha en inkomst motsvarande 41 industriarbetarlöner. Till det lägger vice ordförande Erland Olausson påpekandet att LO:s lönekrav rimligen inte kan driva inflationen om nu dessa VD:ar kan få så höga löner.

Vad är då detta? Först av allt en irrelevant jämförelse. Antalet "börs-VD:ar" är mycket litet. Än mindre är antalet dylika VD:ar med väldigt höga löner, som drar upp detta snitt. Självklart betyder tio procents påslag för 20 personer mindre för samhällsekonomin än tio procents påslag för 2 000 000 personer. Men i vilket fall är det relevanta att se på inkomsterna för hela befolkningen. Och då efter skatter och bidrag.

Fram träder bilden nedan för alla industrialiserade länder (OECD). Sverige har näst minst inkomstskillnader av alla 30. På grund av vår typ av lönebildning, arbetsmarknad, skatter och bidrag ligger vi mycket nära noll i löneskillnad. Så ser verkligheten ut bortom börsen, och det har inte förändrats mer än marginellt.

Extra utbildning, arbete, risktagande eller investeringar lönar sig mycket lite. Om det kan man ha olika uppfattning. Jag tycker det är fel. Men i vilket fall ska man ha fakta rätt och inte snedvrida verkligheten med selektiva urval och vilseledande kommentarer.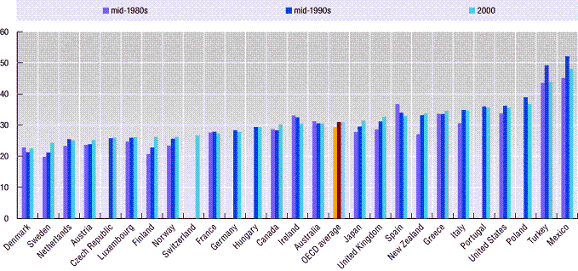 Diagrammet avser skillnader mellan hushållens disponibla inkomst, mätt med den s k ginikoefficienten där 0 är att alla har exakt lika mycket och 100 att vissa har allt, andra inget.
12/06/2007 8:15:00 am
Tips: Hejdå Östeuropa! På torsdag presenteras Erik Zsigas nya bok "Hejdå Östeuropa" (Timbro). Zsiga, som delvis har ungerskt ursprung, har rest i Öst- och Centraleuropa och analyserat utvecklingen. Boken är en målande och optimistisk skilding av detta det nya och växande Europa. Den är mycket välskriven och har i hög grad formen av ett resereportage. Rekommenderas! Kan fr o m fredag beställas på timbro.se.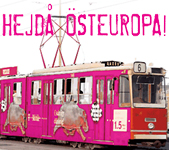 12/06/2007 8:10:23 am
Vänstervåndor. Imorgon företräds således Vänsterpartiet i riksdagens partiledardebatt av gruppledaren Alice Åström, inte partiordförande Lars Ohly. I ett anmärkningsvärt drag har partiets ledning beslutat att ställa Ohly åt sidan. I största offentlighet pekas han helt enkelt ut av det egna partiet som inte bara en dålig kommunikatör utan också som förklaringen till partiets dåliga valresultat. En förnedrande behandling som visar ett parti i viss desperation. Bakom detta står naturligtvis den gamla interna kampen mellan kommunister och socialister. Partiet har smulats sönder långsammare än Berlinmuren, men ett sammanbrott verkar det ändå vara.
11/06/2007 10:13:43 am
Which China? What kind of a country will China be tomorrow? Shortly, it will have the second largest economy in the world, growing at four times that of the US. This is the question that Western politicians should ask themselves when they meet the Chinese leaders of today. And it is the context in which one should regard the official visit by China′s President Hu Jintao to Sweden this week-end.

All the editorials focus on the abuse of human rights in China and urge politicians to condemn that in the meetings. Indeed, China is still a dictatorship and for a democrat, that can only be totally unacceptable, which should be communicated. But shaping a successful stratagy towards China is not as simple as that. How Western policians act today will affect what kind of a country it becomes. And surely, nobody wants to contribute to China becoming more hostile and authoritarian?

There may be too much politeness in the diplomatic life, and too much eagerness just to open up for more trade and accept the rest. But any strategy towards China must include an open attitude to integrate China more in the global economy and society, and straight talk about human rights. China is developing in a positive way and citizens are getting more freedom. Further international exchange should increase that further, also in the political sense.
10/06/2007 9:12:25 pm
At Least I Finished...! Too many slow runners in front, hurting left leg, no rest in advance, uphills all the way, sun in the eyes - so I ended up at 4:57 in Stockholm Marathon yesterday. No, really, I don?t blame anything. Least of all the heat, about 30 degrees Celsius. I hadn?t trained enough to reach a better result. And if you consider that the stretch is 42 kilometres, you notice that I did an average of slightly more than an hour per 10 kilometres. Also, I did pass some 2000 people, advancing roughly from place 9000 to 7000. And most importantly, it was fun and I made it.
08/06/2007 12:50:30 pm
A World of Difference. I realised that the difference between Tallinn in 1993 and 2007 would be substantial. My expectations were exceeded. In 1993, the place was so depressing - houses falling apart, no restaurants, dirty streets, disillusioned people. Now, houses are shining, new buildings everywhere, lots of fine restaurants, people look great. Amazing.

Estonia had a number of radical free-market reforms. But I wonder if even Mart Laar could expect all this. I looked into the figures too. Average incomes have increased by 120 per cent during the past ten years. Incomes for the poorest 10 per cent have risen by 150 per cent. Many environmental indicators are better and happiness, according to surveys, is up.

Indeed something to get inspired by. And for politicians: The most reformist party, Reform, got re-elected!
07/06/2007 6:38:18 am
To Tallinn! In a short while, my plane for Tallinn will depart. I will give a lacture at the International Republican Institute, for opposition politicians from Belarus - about economic problems in Western Europe and free-market reforms. Will be great to visit Tallinn again, which I actually haven′t done since 1993. A very different place nowadays, no doubt!
07/06/2007 6:30:25 am
Patriotism? En nationaldag då Sverige visade sig i strålande sol. Inte mycket som slår det. Denna vackra dag hyllade de som ser sig som fäderneslandets främsta försvarare Sverige stilfullt genom att marschera i töntiga kläder och framföra intoleranta slagord - och att företräda en politik som skulle göra landet fattigare, tråkigare och mer instängt. Till detta kommer förstås våldsamheterna genom konfrontationen med motdemonstranter. En central del där är den yttersta vänstern, som skiljer sig marginellt från de marscherande extremisterna ideologiskt. Ett egentligen lite sorgligt inslag, inte minst för Sverige, stämningen på nationaldagen och landets varumärke.
05/06/2007 1:03:42 pm
With Thomas Friedman in Amsterdam. Yesterday, I was a speaker at a large arrangement by the financial corporation Delta Lloyd (by the way celebrating 200 years in business) about globalisation and the need for reforms. They had constructed an entire conference hall inside a passenger′s terminal for ships. The stage had a marine touch and the background was a sky with movement, following the winds of change. Some 250, mostly leading businessmen, participated.

Thomas Friedman was the first speaker and basically summarised his "The World Is flat" in an excellent way. He talked about the changes of production in the world getting "farther, faster, deeper and cheaper". After him, the Dutch Minister for Trade, Frank Heemskerk, spoke. He mentioned a long-term analysis that showed the average dutch person having 50 per cent lower income in 2040 compared to if the world continues to globalise.

Then, my turn. This was a highly professional arrangement, with lights, cameras, videoscreens, etc. I was introduced with a coincidentally rather Bond-like film on a large screen. Then, I talked about the great effects of globalisation, the need for reform in Western Europe, what to do and how to do it. Seemed to be very appreciated, not least by the Chairman of the Board of Delta Lloyd, Niek Hoek. All in all very interesting.
03/06/2007 6:25:52 pm
Eastern Berlin. I am in Berlin, earlier today I spoke at the European Freedom Summit. When visiting many cities, one develops an ability to quickly sense their state. I had read about the poor state of Berlin, and noticed it clearly when arriving. Cracked streets, low activity, many rather miserable people, deteriorating facades of buildings, etc. Germany truly needs reforms that liberates creativity and growth.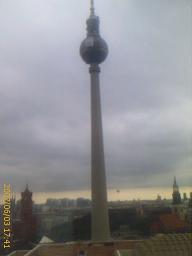 The view from my hotel room on the 17th floor at Alexanderplatz; the (in)famous TV tower of former East Berlin
03/06/2007 6:17:42 pm
Tre personer att lära av. I senaste numret av The Economist skriver Tony Blair intressant om lärdomar av sina tio år som premiärminister. Lärorikt.

På måndag, för 150 år sedan, höll Johan August Gripenstedt ett avgörande tal i ståndsriksdagen. Det markerade början på den intensiva period av liberaliseringar - näringsfrihet, frihandel, fritt bankväsende - som inledde Sveriges väg mot välstånd. Läs mer. Också lärorikt.

Och så har s-ledaren Mona Sahlin anslutit sig till sina företrädares förslag att lagstifta om rätt till heltid. Ett kraftfullt slag för färre jobb, naturligtvis, särskilt i en tid då mer flexibilitet behövs. Också lärorikt, men i kontrast till de två förtsnämndas ledarskap och insikter något att bara undvika.
03/06/2007 6:13:27 pm
Lika som bär? En kort, energisk och exekutiv politisk ledare som av sina motståndare beskrivs som hårdför och enkelspårig. Frankrikes president Nicolas Sarkozy? Eller Folkpartiets näste partiledare Jan Björklund?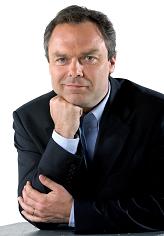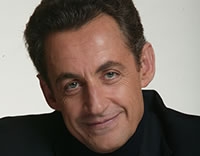 01/06/2007 4:23:42 pm
Departure. Soon off to Amsterdam to speak at "Change. Your Perspectives". I will drop by Berlin on the way to speak at the European Freedom Summit. Coincides with the G8 Meeting in Germany. I hope they will make progress on free trade and criticise Russia for its authoritarianism. Will also be interesting to see what Sarkozy will do.
01/06/2007 9:44:56 am
Upwards Trend. This blog exceeded 179 000 visits during May. Highest so far this year.
31/05/2007 3:09:30 pm
Cracks in the Case for Climate Hysteria. An increasing number of scientists are arguing against the current hysteria of the coming doomsday following climate warming. In this article, mathematician David Evans shows in a simple way how new facts have changed the case.
31/05/2007 2:57:43 pm
Socialistbal. Kommunal hade tydligen en lång debatt på sin kongress om huruvida man ska fortsätta verka för ett socialistiskt samhälle eller ej - enligt LO-Tidningen. En majoritet beslutade att det ska man fortsätta med.

När jag igår kväll cyklade hemåt från mitt sista möte för dagen passerade jag Stockholms Stadshus. Ett antal kvinnor i vackra aftonklänningar var på väg in, sannolikt för någon tillställning av det pampigare slaget.

Ögonblicket efter såg jag skylten "Kommunal" utanför. Förvisso inget underligt om deras förtroendevalda går på bal, bara trevligt för dem. Men det måste vara en kontrast till beslutet tidigare under dagen.

På dagen socialist, på kvällen kapitalist?
30/05/2007 3:20:03 pm
Second House of Sweden. Today, the Embassy of Sweden in the virtual world was inaugurated. An interesting idea and clever PR stunt. Read more here and access the virtual Embassy here.
30/05/2007 11:21:18 am
In Rome. I received a number of pictures from the NCPA conference in Rome, not least from the beautiful Villa Borghese and its art. Here is a slightly funny-looking one of me during my lecture.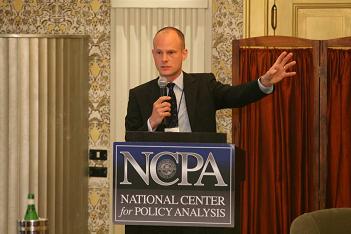 29/05/2007 7:29:18 am
SAS. Idag har således strejken på SAS upphört, ett ämne jag debatterade på Nyhetsmorgon på TV4 med Rebecca Bohlin, chefredaktör på Arbetaren. SAS har förlorat cirka 100 miljoner kronor hittills - den framtida skadan på varumärket är okänd.

Kabinpersonalens medianlön är över 30 000 kr och veckoarbetstiden cirka 28 timmar, enligt fackets egna uppgifter. Långa flygpass varvas med flera dygns paus på olika resmål. Är dessa villkor så usla att en strejk som kan föra SAS till konkurs var nödvändig?

Rebecca Bohlins minst välgrundade påstående kom på slutet och jag fick inte möjlighet att kommentera det. Hon påstod att detta var en del i en viktig strukturomvandling, utan vilken vi ännu hade "spänt hästen för plogen". Men det är ju konkurrens som driver omvandling, inte orimliga fackliga krav som gör det svårare att klara konkurrensen.

Härom dagen uppmärksammades en facklig demonstration utanför Näringslivets Hus, där förhandlingarna pågick. Stödet för facket framstod som stort. I demonstrationen deltog 35 personer. Det totala antalet i SAS kabinpersonal är 1178. Rätt många i personalen förefaller anse att fackets strid med SAS inte var berättigad.

I grunden visar detta en arbetsmarknad med problem, där fackets makt är orimlig. Slutligen är spelreglerna på arbetsmarknaden en politisk fråga. Ska det fortsätta så här eller ska liberaliseringar ske, som främjar sysselsättning och företagande?
29/05/2007 5:28:58 am
Change. Your Perspectives. On Monday, I will be a keynote speaker at an event in Amsterdam called "Change. Your Perspectives", arranged by Delta Lloyd Group and SEO Economic Research. About 250 business leaders will be present and the topic is the effects of globalisation and the need for reforms in Europe. Another keynote speaker is Thomas Friedman, author of "The World Is Flat". I have an opponent for my speech; Maxime Verhagen, Foreign Minister of the Netherlands. Will be very interesting.





Read more here - >
28/05/2007 9:54:20 am
In Daily Telegraph: "How Choice Has Transformed Education In Sweden." I was asked to contribute an op-ed to an education special for The Daily Telegraph, about the Swedish system of school choice and its effects. Can be read here.
25/05/2007 11:35:05 am
Working Hours. Somewhat ironically, I discussed working hours on TV4 this morning. My last meeting yesterday started at 2100. After morning TV today, I hosted a group of rising stars called "Forum 21" of Japanese business, then a meeting - and now off for a lunch meeting and then another one. After that, hopefully some quick writing. Quite intense, but I happen to like that. At times, it is also compensated with more flexibility. People might have different preferences about their working conditions, which is fine. But if one would find the conditions too demanding in one workplace, surely sometimes it might be easier to change job than to change the workplace?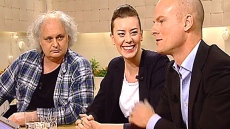 25/05/2007 10:57:18 am
"Mama mia!" Vissa åhörare från debatten på Sveavägen 68 har synpunkter...
24/05/2007 11:09:45 am
Debatt i det socialdemokratiska partihögkvarteret. Igår deltog jag som talare och debattör i regi av Friedrich Eberet Stiftung på Sveavägen 68. Ämnet var reformer och lärdomar från Europa, Norden och Sverige. Åhörare var huvudsakligen socialdemokrater från olika delar av Europa, främst Tyskland.

En delvis surrealistisk upplevlese, men trevligt och intressant. En kanske inte helt frälst publik, men många gav positiv feed-back efteråt. Aftonbladets Jesper Bengtsson kritiserade mina många siffror, dock utan att ge belägg för att någon av dem skulle vara felaktig.

Den "opolitiska" Maud Schori från Stockholms Universitet förklarade att den enda sociala utmaningen för Europa var att minska inkomstskillnaderna. Högst normativt, naturligtvis, men också komplicerat. Mer utjämning kan bromsa tillväxten och därmed försämra för dem med lägst inkomster.

Alltid bra att möta andras perspektiv och utbyta argument.
24/05/2007 9:42:41 am
In Newsmax: Sweden′s Conservative Revolution. The American news agency Newsmax today publishes an article about Sweden and the reforms by the new Government. I am interviewed.

Read the article here - >
23/05/2007 2:07:57 pm
Den borgerliga regeringens fransmän. Idag gör riksdagsledamoten Tobias Krantz (fp) ett utspel på DN Debatt som skulle kunna betecknas "Ullenhag II". På grund av låga opinionssiffror och behov av att flytta fokus från inre problem skjuter Folkpartiet mot Alliansen och vill rulla tillbaka reformer.

Nu vill Folkpartiet lämna överenskommelsen i Bankeryd och höja taken i sjukförsäkringen. Förvisso underligt att just den överenskommelse som beskrevs som en framgång för just Folkpartiet ska frångås. Hur många andra överenskommelser inom Alliansen ska nu omförhandlas?

I sak är detta varken liberalt eller vettigt rent objektivt. Att höja offentliga ersättningar till höginkomsttagare kan inte vara en prioriterad offentlig uppgift. Att tvinga alla till höga skatter och höga ersättningar och bidrag ökar inte friheten. I en värld där behovet av sänkt skatt på arbete blir allt viktigare bör snarare ersättningarna sänkas ytterligare.

De som har höga inkomster kan själva välja privata komplement till de låga offentliga nivåerna. Att premierna skulle skilja sig åt kraftigt är i hög grad en myt. Även privata försäkringar kan komma att omfatta grupper, som utjämnar risker.

Dumt och destruktivt, helt enkelt. Att inte längre vara medlem i Folkpartiet var ett av mina bättre beslut hittills i år.
23/05/2007 1:41:22 pm
European Weakness. Senior officials at the European Court of Justice today announced their recommendation for a verdict on the case of free mobility versus trade union power. They say that the free mobility of labour in the single market is not automatically a principle that overrides claims by trade unions concerning, for example, collective bargaining.

On the one hand, it might be seen as a great weakness that the EU seems to be unable to defend one of its core principles. On the other hand, they do emphasise the need for proportionality on the actions by trade unions. And - most importantly - this makes these issues all national. It is up to national politicians to set the rules for the labour market and for trade unions.

The latter point means that trade unions cannot claim that the EU has taken any power from them. It also means that there will be institutional competition in labour markets between EU countries. And the most successful countries will be those that defend a free labour market and free mobility.

Read more in the FT - >
22/05/2007 4:24:44 pm
Continued Economic Boom In the East. The European Bank for Reconstruction and Development, EBRD, regularly publishes a Transition Report of the economic situation in the countries of Eastern Europe, former Soviet Union and the Balkans. They just published a new one in May, which is interesting reading. Growth rates are double-digit in a number of countries. For some, the oil exports are naturally important. The high growth rates in other countries are more due to free-market reforms, like Estonia and Latvia. But there are also countries where reforms appear to have stalled, like Croatia, and in comparison with some of the others, so have growth rates.

Read the EBRD Transition Report here - >
22/05/2007 8:55:08 am
Fler privata sjukvårdsförsäkringar - utmärkt. Igår hade SVT:s Aktuellt ett längre reportage om att antalet privata sjukvårdsförsäkringar ökar. Detta åtföljdes av en debatt mellan Ylva Johansson (s) och Göran Hägglund (kd).

I reportaget påstods att antalet försäkrade nu är en kvarts miljon. Jag påpekade för cirka tre år sedan i "Sagan om välfärdens återkomst" att antalet redan då var över 200 000. Med all sannolikhet är Aktuellts siffra tilltagen i underkant.

Man kan förvisso beklaga att allt fler anser sig tvingade att betala två gånger. Först en gång till det offentliga som inte fungerar, sedan en gång till, privat. Men i grunden är utvecklingen både naturlig och positiv.

Offentliga monopol - som sjukvården i hög grad ännu är - har alltid svårt att möta efterfrågan. Då uppstår köer. Vi har valt en typ av organisation för något så viktigt som sjukvård som vi vet inte fungerar.

Ingen står idag i kö för att få en ny mobiltelefon. Men vi accepterar att stå i kö för vård. Detta är i grunden mycket märkligt och hur detta kan försvaras av t ex Ylva Johansson är obegripligt.

Utöver de grundläggande problemen med monopol ökar efterfrågan på sjukvård, både för att fler blir äldre och för att vi vill ha bättre vård i takt med ökad inkomst. Detta kan offentliga monopol än mindre tillgodose och gapet mellan utbud och efterfrågan ökar.

Då är det naturligt att människor väljer en annan väg, i form av privata alternativ. Att dessa växer fram ökar valfriheten, kortar köerna och skapar välbehövlig konkurrens inom sjukvården.

Tal om att detta bara är för de rika är huvudsakligen strunt. Men så länge man måste betala två gånger finns ett korn av sanning. Ska privat sjukvård bli tillgänglig för alla bör man få dra av kostnaden för privata försäkringar på skatten. Då får alla råd.

Läs mer och se reportaget här - >
21/05/2007 1:29:18 pm
Índice de Libertad Económica 2007. The 2007 Index of Economic Freedom (Heritage/Wall Street Journal) is now avaliable in Spanish. Yes, all 408 pages. The title of my chapter is "La necesidad urgente de libertad laboral en Europa y en el mundo". Always funny to see your own words in a language you can′t speak yourself.

Read the Index of Economic Freedom in Spanish here - >
18/05/2007 11:21:47 am
Furillen! Somewhat late, I just visited a new attraction in my home island, Gotland. That is Furillen, an old limestone factory turned into a restaurant, hotel, art gallery and conference center. A totally amazing makover, I can assure you, and a symbol of the change from manufacturing industry to services society. Quality and design in this rough place. Very much worth a visit.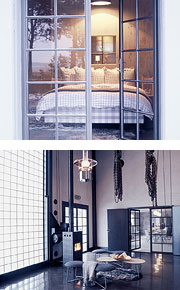 Read more - >
18/05/2007 11:14:54 am
Veckans Debatt Axess. Nu finns det avsnitt av Veckans Debatt på Axess TV som jag medverkade i på nätet. En livlig debatt, som alltid med Lennart Pehrsson som programledare. Särskilt under den andra halvan av debatten - kanske på nätet - blir det tydligt att de som ser faror med konsumtion står och väger mellan att föreslå planekonomi och att inte ha lösningar. I vilket fall är farhågorna ogrundade; såväl frihet som lycka och miljö mår bara bra av mer konsumtion och tillväxt.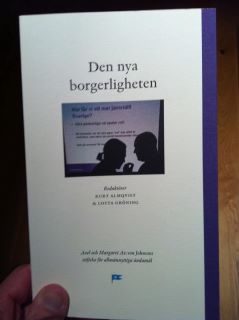 Se debatten här - >
15/05/2007 2:32:24 pm
Reformstaten? Idag talade således Norges förre finansminister Per-Kristian Foss (Höyre) på Timbro. Ett 50-tal personer närvarade. Undertecknad inledde med ett globalt, europeiskt och nordiskt perspektiv på liberaliseringar som har lett till tillväxt och välstånd. Ett antal länder har diskuterats relativt flitigt, dock inte Norge. Men, som framgick av Foss anförande, Norge har också reformerat.

Han inledde med att ge bakgrunden till Norges ekonomisk-politiska situation; den snabba rikedomen och oljefonden. Alltid svårt för ett land att motstå att använda allt på en gång, men Norge har hittills avstått. Vidare berättade han om sänkta marginalskatter, avreglerad finansmarknad, pensionsreform med friare pensionsålder, med mera. Lärorikt!

Han underströk också att Norge hade vunnit på globaliseringen tack vare öppenhet, bejakande av förändring och en flexibel arbetsmarknad. Vidare påpekade han att den nuvarande vänsterregeringen inte har rullat tillbaka hans regerings reformer annat än i marginell utsträckning. Det bekräftar tesen att dagens regeringar - oavsett socialistiska vallöften - inte frivilligt väljer att försämra landets framtida möjligheter.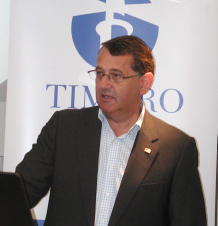 Ta del av Foss PPT-bilder här - >
15/05/2007 10:26:50 am
Safety on Board? Ever since I read the article linked to below, I find the security briefing on airplanes quite amusing. It basically shows how most of so-called safety on board measures are about psychology rather than actual safety. Just an example of how a more truthful message from the onboard staff would sound like:

"Your life-jacket can be found under your seat, but please do not remove it now. In fact, do not bother to look for it at all. In the event of a landing on water, an unprecedented miracle will have occurred, because in the history of aviation the number of wide-bodied aircraft that have made successful landings on water is zero. This aircraft is equipped with inflatable slides that detach to form life rafts, not that it makes any difference. Please remove high-heeled shoes before using the slides. We might as well add that space helmets and anti-gravity belts should also be removed, since even to mention the use of the slides as rafts is to enter the realm of science fiction."

Read the article here - >
15/05/2007 10:20:52 am
Getting Flatter. The so-called flat tax revolution continues. Today, 16 countries have some sort of flat tax; the same percentage tax rate for all. And most of these countries enjoy very high economic growth. Here is an updated list by Dan Mitchell, also containing countries that will introduce flat tax or are considering it:

Flat Tax Jurisdictions

Jersey 1940 20%
Hong Kong 1947 16%
Guernsey 1960 20%
Estonia 1994 22%
Latvia 1995 25%
Lithuania 1996 27%
Russia 2001 13%
Serbia 2003 14%
Slovakia 2004 19%
Ukraine 2004 15%
Romania 2005 16%
Georgia 2005 12%
Iceland 2007 35,7%
Mongolia 2007 10%
Kyrgyzstan 2007 10%
Macedonia 2007 12%

Future Flat Tax Jurisdictions

Montenegro 2007 (July) 15%
Mauritius 2009 15%

Active Consideration

Albania 2008 10%
Czech Republic 2008 15%
East Timor 2008? 5-10%

Read the entire article by Dan here - >
14/05/2007 4:05:28 pm
Scocco om Sverige och krisen. Alla vet hur f d statsminister Göran Perssons favoritrefräng löd: De borgerliga 1991-94 skapade en kris som vi/jag fick reda upp. Så motiverade han sitt maktinnehav, istället för att tala om vad han själv ville.

Att detta är en enda stor lögn har jag tagit upp förut, bland annat i Expressen. Och historien är viktig. En felaktig historieskrivning leder till fel rekommendationer om framtiden. Vilket förvisso var precis vad Persson ville.

Nu har Socialdemokraternas tidigare chefekonom, numera chef för ITPS, Sandro Scocco, påpekat samma sak. I en ny och intressant rapport mäter han Sveriges konkurrenskraft på ett delvis nytt sätt. Som synes nedan inleds Sveriges ekonomiska nedgång långt före 1991. Och uppgången börjar före 1994...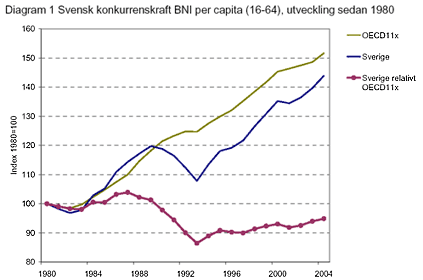 Läs hela rapporten här (pdf) - >
14/05/2007 9:50:03 am
International Visitors. Merit Wager writes that she has had visitors to her blog from 115 countries in two years. She speculates that I may have more international visitors.

It seems that it is not possible to check visitors for such a long time here. But during 2007 so far, there have been visitors from at least 82 countries. During April, they were from 57 countries - so most seem to come back. The biggest category is .net domains, which can of course be any country.

In any case, I want to congratulate Merit to the success. I don′t think many editorial pages of newspapers have readers in so many countries.
13/05/2007 10:39:29 am
Sökes: Fler grannar. Det kan naturligtvis finnas ett stort antal skäl att gratulera Serbien till segern i schlagerfestivalen. Allt från att de nu är med i Europa till att arrangemanget nästa år lär ha betydelse för deras öppenhet och självkänsla. Det är också roligt att deltagarna reflekterar ett nytt och bättre Europa.

Men. Det är alldeles uppenbart att röstandet inte har med musik att göra. Alla - även i Norden - röstar på sina grannar, i stort sett oavsett vad de framför musikaliskt. Ju fler grannar man har, desto bättre går det. I Serbiens fall är detta möjligen också ett gott tecken, eftersom dessa grannar krigade för inte så länge sedan.

Men i sportsammanhang brukar ofta framhållas att politik inte ska blandas in. Ska politik och liknande aspekter då vara centrala i en schlagerfestival? Jag tror att tävlingen förlorar sin legitimitet om musikens betydelse är minimal. Frågan är om ett röstsystem där geografins betydelse minskar kan utvecklas.

Själv ansåg jag för övrigt att Rysslands bidrag var en höjdare.
11/05/2007 2:59:57 pm
Alla dessa debatter... Tillbaka i ett soligt Stockholm. Otaliga större och mindre ärenden. En dag inledd med snabba möten, men också inspelning av Veckans Debatt på Axess TV. Ämnet var konsumtion, välstånd och frihet. Livligt - sänds den 20 maj. På söndag intervju i irländsk radio om den s k nordiska modellen, läs vidare här.
10/05/2007 12:55:46 pm
Au Revoir! I just finished the stay in Paris with a lunchtime jog along la Seine, passing Place de la Concorde, la Dôme des Invalides, la Louvre and Champs-Elysées. It is always quite strikingly beautiful.
10/05/2007 11:46:00 am
Will Be Missed. I just came back from an interesting meeting here in Paris with Alain Madelin, among other things former Minister of Industry and Minister of Finance in France. The media is full of information and speculation about the resignation of Tony Blair. Apparently, he told his Cabinet this morning that he will resign. A more public announcement awaits. Despite announcing this, he will probably continue as Prime Minister for another seven weeks.

After that, it is time for the man who has been waiting forever to be Prime Minister, Gordon Brown. He is often called a mystery. In my view, he is not. He is an ordinary politician, though a bit more forceful and academically skilled. But he has none of Tony Blairs qualities of vision, leadership, conviction and communication. Some of his recoed isn′t great, but for sure, I think that more people than I will miss Tony Blair in a while.
09/05/2007 11:35:38 pm
European Economic Outlook. Today, I gave a speech at the World Economic Outlook Conference, in Paris, arranged by Global Insight. An impressive arrangement by an impressive organisation. Roughly 150 people - economic analysts and business intelligence - were present.

Today has also been the Day of Europe. One economic forecast of today was that the eurozone will overtake the US in growth during the coming years - of cyclical reasons. Suitable for Europe Day, I suppose. But the fact that China has a larger share in knowledge-intensive exports than the eurozone is less encouraging...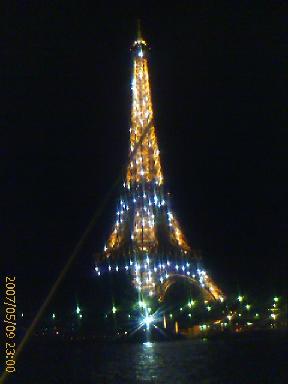 The Eiffel Tower seen tonight from a crusing boat on the Seine
09/05/2007 11:23:04 pm
Okunskap om kommunismen. Idag presenterades resultaten av en undersökning av Demoskop, genomförd på uppdrag av föreninge för Upplysning om kommunismen. I en artikel på DN-Debatt redovisas centrala siffror, såsom att 90 procent av dagens unga inte känner till Sovjetunionens dödsläger Gulag. Det är knappast en kontroversiell tanke att denna okunskap ligger bakom att kommunismen bland många unga inte ses som lika förkastlig som den andra huvudsakliga totalitära 1900-talsläran nazism.

Läs artikeln här - >
08/05/2007 11:50:46 pm
De-Regulation And Its Opponents. Today, it was impossible to get a taxi in Rome. Why? Because there was a strike. Why? Because of a proposal to de-regulate the taxi business. And why was that proposed? Because it is almost impossible to get a taxi in Rome even when there is not a strike.

Apparently, taxis in Rome operate within strictly defined zones. They get a permission from some public authority. So entrepreneurs can′t enter, competition is very limited and the demand for taxis can′t be met. Still, today′s insiders protest. A challenge for any reformer.
08/05/2007 11:37:50 pm
Opposite Roles? I just landed in a slightly rainy and calm Paris. Only a few signs that a new President was just elected, only some old posters and new headlines.

Nicolas Sarkozy said the other day that "I will not act fast, I will act very fast". He promises a 100 day-program of reforms to revive the economy. It remains to be seen what will be done, though quite a few free-market steps are considered to be likely.

In recent years, it has been common among free-market economists to joke that Europe′s problems can be described in one word: "France". That has always been a provocative exaggeration, but not without substance. Now, the decisive win of Sarkozy might well reverse the roles. France might take the lead in reforms.

Roger Cohen had a column in today′s IHT with 10 conclusions from the French election, which was very interesting. It can be read here, though only for subscribers.
08/05/2007 11:30:52 pm
HSB hos JKL. Att förre statsministern Göran Persson nu blir senior advisor på JKL är komiskt. Han har ju inte bara kritiserat politiker med kontakter i näringslivet utan konsulter i allmänhet. Nyttan för JKL är uppenbar; Perssons namn kan säkert locka kunder och de är bara att gratulera. Perssons syfte är tydligt: att tjäna mer pengar. Så gör han som flera näringslivskritiska tidigare s-ministrar och börjar arbeta för näringslivet. Till slut är de socialistiska fraserna till leda upprepade bara luft, använda för att vinna val. Vad säger detta om moralen hos en person och dennes långa arv i politiken? I kategorin ironi var Carl Bildts kommentar "det är väl bra att grabben får ett jobb" träffande.
08/05/2007 3:43:26 pm
To Paris. Today, I met the former Labour Market Minister, Maurizio Sacchoni, at the Senate in Rome. Very good meeting in this traditional building. Italy did do a reform that increased labour market flexibility during the Berlusconi government. And unempoloyment actually decreaed despite the poor business cycle then.

Later today, I gave a lunchon speech about the Nordic Model, Sweden, and reforms, at the Instituto Bruno Leoni. A very interesting discussion followed about what to learn and about the current political situation. But now soon to the aiport and off to Paris.
08/05/2007 3:39:17 pm
Communication and Content. Someone put an insight about differences across the Atlantic in a nutshell yesterday. He said that European politicians talk about protecting the welfare state and do some free-market reforms silently. US politicians, on the other hand, talk about freedom and introduce more welfare state silently. It is all a matter of politicians choosing the arguments they think will work in a certain framework. But the policies may not differ too much.
07/05/2007 1:25:45 pm
Rome and Reforms. I just gave a speech about the need for free-market reforms in Europe for the annual retreat of the National Centre for Policy Analysis - this time in Rome. I spoke after Bob McTeer, former President of the Federal Reserve Bank of Dalls, and was succeeded by former Italian Defence Minister Antonio Martino.

Rome is always a striking reminder of the rise and fall of societies. There are so many impressive remnants of the - for its time - extremely sophisticated and advanced Roman Empire. It provides a perpective when discussing any need for change of direction, reforms and improvement.

The struggle throughout history between rationalism and religion is also very visible everywhere. Interesting and indeed ongoing, with different symbols and methods over the years.

Anyway, the sunshine and great pasta are also candidates for the first place in making the stay more than worthwhile...
07/05/2007 1:19:02 pm
Efterfragad Erixon. De traditionella medierna brukar tala om en allt tuffare konkurrens. Gamla dagstidningar moter gratistidningar. Nationella tv-kanaler moter utlandska kanaler via satellit. Traditionella medier har helt enkelt svart att tjana pengar. Deras attityd till bloggar har ocksa varit minst sagt kritisk - innehallsligt. Nu har Dick Erixon dessutom bevisat att detta kan bli en kommersiell konkurrent. Han drog in 90 000 kr till sin blogg pa fem arbetsdagar nar han framholl att han annars skulle upphora. Annu ett steg framat i det nya landskapet av kommunikation.
07/05/2007 9:49:53 am
Reform President? As expected, Nicolas Sarkozy won the French Presidential election yesterday. This raises hopes for a wave of free-market reforms in France. Partly, this is justified, since he embraces change and reform to a much greater extent than his opponent. But he will probably disappoint the most hopeful supporters.

Sarkozy will now try to solve the equation of being the President for every Frenchman - including the 46 per cent that voted for Royal - yet initiating reforms. This will probably lead him to some actions to show that he is not as free-market as some claim. There will soon be elections for Parliament too, which is of great importance to win. The war within the Socialist camp will of course help Sarkozy initially.

Having said this, however, it is clear that the fact that the more reformist candidate won in France will initiate change. That will make reformers in other countries bolder too.
04/05/2007 6:26:34 pm
Fascinating. The speech yesterday was very well received. Schindler is an impressive company; 133 years, bigger than ever and going strong. There were lots of interesting discussions, not least about the role and challenges for a global company today, followed.

Today, I had a very good lunch meeting with the Swiss Interior Minister, Pascal Couchepin. He showed me a great, old, countryside restaurant in a typical Swiss village.

Switzerland is a fascinating country, however not the one I know very well. I got to know several interesting facts during this visit. One being that the federal structure is extremely decentralised, allowing for real tax competition between the cantons. And Swiss taxes are very low, to be in Europe.

One canton actually introduced a tax rate that first increases, then decreases, with higher income - to encourage education and work. This was approved by 85 per cent of the population in a referendum. And so far, tax revenues have increased - just as the Laffer curve suggests.

Now on my way to Rome, where I will be joined by my wife Linda and daughter Rebecka for the week-end. Then, speeches and meetings again.
03/05/2007 4:31:31 pm
In Switzerland. I landed in Zürich a while ago today. Sunny, beautiful and ads for Swiss watches everywhere. I did some jogging on a rather challenging forest track in the mountains around Wolfsberg Castle. I will be the guest speaker at the annual global corporate management meeting of the Schindler Group. The topic is the need for free-market reforms in Europe and there are some 100 people here.


03/05/2007 4:30:50 pm
Turkey, Secularism and Democracy. In today′s Financial Times, there is a very good analysis that sheds light on the current somewhat explosive political situation in Turkey. At first, the conflict between democracy - which might lead to more islamisation - and secularism - defended by the military - might seem completly odd to people in the Western world. But in Turkey, secularism comes first, democracy second, is one point made in this analysis.

Read it here (subscribers only) - >
03/05/2007 4:24:25 pm
Sakozy Won. French voters considered Nicolas sakozy the winner of yesterday′s TV debate. An opinion poll showed 53 per cent believing that Sakozy was more credible, compared to a mere 31 per cent for Ms Royal. This should increase his already good chances of winning. Before this poll, most international media just concluded that the debate was rather harsh. Several Swedish media, however, pointed out Ms Royal as the winner. Even the news pages of a conservative daily. This probably reflects the political preferences of some reporters more than anything. But it is a pity that the editors allow such personal opinions in the news pages. By the way, I still haven′t seen the debate. If anyone has a web link to where it can be seen, please e-mail it.
02/05/2007 7:38:53 pm
In Cato Videocast. The Cato Institute in Washington, DC, has launched its videocast. Looks very professional. The first episode is to a substantial degree devoted to my speech there two weeks ago. It can be watched here.
02/05/2007 7:31:13 pm
European Freedom Summit. In Berlin, June 2-3, the Institute for Free Enterprise is hosting a big arrangement. I am a keynote speaker. Read more here.
02/05/2007 11:54:55 am
180 grader. I Danmark har just en ny liberal nättidning startats. Verkar mycket lovande. Läs här.
02/05/2007 9:42:12 am
Debatt i TV4 om arbetarrörelsen. Det blev en ganska bra debatt i TV4 igår om arbetarrörelsens situation och framtid. Som vanligt handlar svaren från den yttersta vänstern om vad "högern" möjligen kan ha för "intressen" bakom ståndpunkter och argument. Och som vanligt är dessa påståenden lika felaktiga som fördomsfulla. Men att de lägger sin tid på sådant innebär ju att man själv får tala mer om sakfrågor - som arbete eller bidrag, hög eller låg skatt för vanligt folk, fri eller reglerad arbetsmarknad, med mera. Så tack för det!

Se debatten här (under "Se inslag från programmet") - >
30/04/2007 6:53:35 am
Bidragsrörelsen. S-ordföranden Mona Sahlin och LO-ordföranden Wanja Lundby-Wedin lovar i en debattartikel idag i DN återställd a-kassa om det blir regeringsskifte vid nästa val. Troligen försöker de locka fler att deltaga i morgondagens demonstrationer.

Detta är deras "gemensamma besked", påpekar de. Innebär det alltså att LO avser ställa upp i valet som politiskt parti? Eller bara att Wanja Lundby Wedin kandiderar till den lagstiftande församlingen? Nej, antagligen bara att ett korrupt maktförhållande mellan parti och fack består även med Sahlin.

Med detta lovar de alltså att höja bidrag till dem som inte arbetar. Och för att finansiera detta rimligen att skatterna ska höjas igen för alla. Det kommer då att löna sig mindre att arbeta. Är detta vad den s k arbetarrörelsen kan presetera inför första maj?

Artikeln är full av dumheter och fördomar. T ex sedvaligt svepande kritik mot USA, där låginkomsttagare påstås tvingas ha två arbeten. Fölrvisso finns jobb i USA med låga löner, medan samma grupper här är förtidspensionerade på än lägre nivåer. Men framför allt är det huvudsakligen hölginkomsttagare i USA som har flera arbeten, för att de gillar det de gör så mycket.

Vidare påstår de att regeringens politik bygger på "fördomen" att arbetslösa är lata. De får själva antas tro att lönsamheten för arbete inte påverkar viljan att arbeta - eller annorlunda uttryckt att människor inte påverkas av ekonomiska incitament. Varför då inte ha en offentlig a-kassa på 100 procent? Eller 110? Óch samtidigt höja inkomstskatten med 10 eller 20 procent?

Slutligen kritiserar de skattsänkningarna som har genomförts. Detta med argumentet att miljarderna annars hade kunnat användas för att "förbättra välfärden, öka rättvisan eller göra något åt miljöproblemen". Ja, eller rädda världen, lockas man tillägga. När människor själva får behålla sina pengar använde de enligt Sahlin och Lundby-Wedin alltså bara dem till något onödigt. Blott stat och politik kan göra nytta. Så varför då inte höja skatterna dramatiskt?

Detta är samma platta, populistiska, okonstruktiva och föråldrade plakatpolitik vi lär se mer av imorgon.
30/04/2007 6:45:06 am
Norge - reformstaten? Undertecknad är värd för ett lunchseminarium den 15 maj med Norges förre finansminister Per-Kristian Foss. Före detta näringsminister Björn Rosengren (s) refererade i ett ökänt uttalande till Norge som "den sista Sovjetstaten". Uttryckets exakta innebörd är oklar, men i en tid då många länder har liberaliserat - inte minst nordiska grannar som Island och Danmark - har få stora reformnyheter kommit från Norge.

Har Norge envist avstått från förändring? Vilka är i så fall förklaringarna till fortsatta ekonomiska framgångar för Norge? Eller har Norge i själva verket reformerat, men att det norska exemplet är mindre internationellt känt? Hur kan utvecklingen förväntas vara kommande år?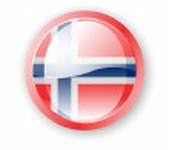 Läs mer på timbro.se - >
28/04/2007 10:27:23 am
Reforms Today and Tomorrow. Right now, I am reading lots of publications about the need for reforms. One of the more poular ones, The Future of Europe - Reform or Decline, by Alberto Alesina and Francesco Giavazzi, can be broadly recommended. The more new parts are about technology and integration. They also effectively break the myth about Europeans working less than Americans because we like leisure time more - it is rather a case of taxes and social security creating disincentives to work.

Tons of studies are published about the essence and effects of globalisation. One of the most interesting, in my view, is Globalisation: the Great Unbundling(s), by Richard Baldwin. He shows how this second wave of globalisation moves us from competition between countires or companies to competition between single employees within companies.

In the policy implications, Baldwin points out that society needs to be set for quick change and points out that politicians can less than ever predict or plan development. For example, European politicians should not believe that state-funds to R&D or pushing people in "information society" jobs would guarantee a winning global position. Rather, it is all about flexibility.
28/04/2007 12:30:27 am
Los Pelados in China. My good friend Fabian sings, among other things, in a great band called Los Pelados. They are now going to China for several concerts. One of them is apparently going to take place at a music festival that normally has several hundred thousand people in the audience. Take that, Rolling Stones! Anyway, perhaps this is another sign of China modernising and opening up...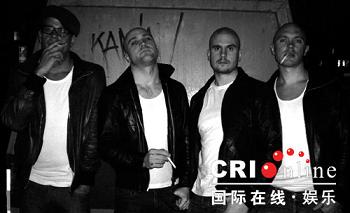 Read more (in Chinese) here - >
27/04/2007 11:07:22 pm
Coolest Name Ever? I noticed a few blog comments in the US about my Cato speech - see it here - and the following debate - for example here. At the blog of my co-panelist, Ezra Klein, there was a comment that caught my eye. Someone considered my name the "coolest ever", see here. The first time, I can assure you. Funny.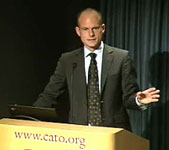 27/04/2007 11:05:12 pm
Salladsmingel. Invigningen av En annan salladsbar var mycket trevlig. Affärstidningen realtid.se tog mingelbilder, se här. Nedan undertecknad och Erik Zsiga, glada för detta steg framåt för avtalsfriheten.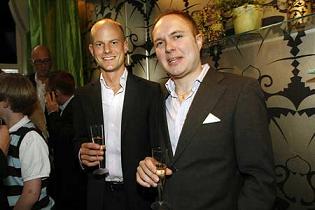 27/04/2007 9:55:52 am
Shattered Dreams. At a meeting in Washington, DC, I received a copy of a new publication, "Shattered Dreams: 100 Stories of Government Abuse". I haven′t read all of it. But it tells 100 stories about when the American federal government has damaged the lives of ordinary people by taking away citizen′s fundamental rights. It is an important publication. The government is not necessarily friendly just because a country is a democracy or its powers are limited by a constitution. Its rule is still based on force, which is sometimes abused.

Read the publication here - >
26/04/2007 4:48:57 pm
En annan salladsbar. Bor du i Stockholm? Jobbar du i Stockholm? Kan du alls ta dig till Stockholm? I så fall är lunchstället numera givet: En annan salladsbar, på Birger Jarlsgatan 22. Fredrick Federley och Dominika Peczynski öppnar portarna imorgon, efter kvällens invigning.

Jag har ingen aning om kvaliteten hos deras produkter ännu - den är säkert hög - men jag går dit i mycket för kampen för avtalsfrihet på arbetsmarknaden. Den som oroas över ökad avtalsfrihet och mindre kollektiv makt på arbetsmarknaden bör läsa detta.
26/04/2007 3:32:43 pm
Earth Day. Apparently, a few days ago was Earth Day, a celebration which once led to a lot of environmental legislation in the US. In an article in The American, Indur Goklany, shows that the environment actually improved significantly before the first Earth Day in 1970. And that a lot of environmental legislation today are in the way of further improvements.

Read the article here - >
26/04/2007 9:41:16 am
Wallström Cheering for Sahlin and Royal. EU Commissioner Margot Wallström took a leading role in the Swedish Social Democratic party, after the new leader, Mona Sahlin, was elected. Now, she writes at her blog at the EU Commission web page that she "cheered" when it was clear that the Socialist President candidate in France, Ségolène Royal, was set for the second round. The second cheer is somewhat remarkable, since Wallström likes to be portrayed as a politician in the middle whereas Royal is a far-left Socialist. But the main point is that Wallström has to decide if she is going to continue as EU Commissioner or be a Socialist politician in Europe. She can′t be both at once.
25/04/2007 10:47:07 am
From NYC to Sthlm. I just came back from a very sunny and warm New York to an equally sunny and almost as warm Stockholm. A brief night of no sleep behind me. Could fortunately read a bit, for example about Boris Yeltsin in a good obituary in the Herald Tribune. Last night, we had a drink with some friends at the famous Boat House in Central Park - nice indeed. And the day before, there were big celebrations of the Greek National Day. A march that went on for hours - lots of Greek people in New York. It is indeed the famous melting pot. But now back in the office for a while.
23/04/2007 5:25:21 pm
Leijonborg. När Lars Leijonborg valdes till partiledare för tio år sedan var utgångsläget bistert. I stort sett ingen ansåg att Folkpartiet hade en omistlig roll i svensk politik. Sedan dess har partiet fått bättre valresultat och addresserat viktiga ämnen som utbildning och integration.

Detta bör man minnas. Leijonborg har gjort betydelsefulla insatser, också i form av att öppna upp för nya personer. När en partiledare avgår mitt i problemens stund följer ofta massiv kritik bortom högtidsorden. Naturligt, men inte så konstruktivt.

Att leda Folkpartiet är nog både svårt och otacksamt. Lars Leijonborg har många starka sidor; han är genuint bildad, påläst och strategisk. Möjligen ingen strålande kommunikatör, men ingen är bra på allt. Hans avgång illustrerar snarare Folkpartiets brister än hans egna.

Problemet är att de ledande i Folkpartiet frågar sig: Hur ska Folkpartiet klara sig och växa i nästa val? De borde fråga sig: Vilka förändringar behöver samhället och kan Folkpartiet stå för den agendan? Ingen politisk rörelse har någonsin blivit stark utan en idé om samhället snarare än taktik.

Ska bli spännande förvisso att se vem som tar över, men desto mer intressant att se om Folkpartiet klarar att förnyas, bli ett parti med mer substans på fler områden och mod att gå före.
23/04/2007 5:10:22 pm
A Timely Sign: The Man Who Directed Russia Towards Democracy Dead. The demise of Boris Yeltsin can be seen as a symbol of the development in Russia. In very critical times, as the Soviet Union fell apart, he became a leader towards democracy and capitalism. During Vladimir Putin, however, the former has been increasingly replaced by authoritarian rule. And capitalism doesn′t benefit from the corruption, oligarchs or harrassment of people like Mikhail Khodorkovsky. People here in the US who know Russia are very pessimistic indeed. Some fear a sort of collapse of the regime before the next elections.
23/04/2007 4:59:19 pm
Sarkozy in the Lead. Obviously a huge voter turnout in France, almost 85 per cent of the electorate. It is a country longing for a direction and real leadership after the failure of Jacques Chirac. And indeed it is time for a change; there are problems in France that a good business cycle will not solve. As predicted, it seems that Nicolas Sarkozy and Ségolène Royal came out as the two candidates for the next round. And Sarkozy seems to be well in the lead with 32 against 25 per cent. This is promising. I repeat: the outcome in France will affect the degree of reforms in many other countries too.

Read more - >
20/04/2007 6:39:54 pm
The City. I am right now in New York, after a mere three hours on the train from Washington, DC, yesterday. Some meetings cancelled, will be more reading and writing, then. The sun is shining in this the city of cities. New York is always striking because it is so intense and diverse. Nowadays also because it is so peaceful, with crime rates lower than most cities in the US and Europe alike.

Clearly, New York has much going for it, but I am fascinated with the fact that its financial sector is increasingly losing to London. This is due to relatively more harmful financial regulations in the US after the financial de-regulations in Britain during Thatcher. This has and will have effects on the rest of the economy, the supply of capital, and thereby the situation for entrepreneurs and jobs.
19/04/2007 4:03:29 am
Another Day of Meetings... My day started with meetings at Americans for Tax Reform. I also got to speak at the so-called Wednesday meeting of the center-right coalition. Very good for making contacts and exchanging information.

Then, I visited the people at the Centre for European Policy Studies, a new and very promising think-tank. I can recommend their Central Europe Digest newsletter, and of course their soon more frequent longer studies. They just had Leszek Balcerovicz, former Finance Minister and later Head of the Central Bank of Poland there as a speaker. He apparently likes my book "European Dawn".

Last, but not least, a meeting with the Swedish Ambassador Gunnar Lund in the new Sweden House in Washington Harbour in Georgetown (worth a visit!). For my research into reform strategy, his experience of economic reform and also the role of the EU can provide very interesting information.
19/04/2007 3:49:54 am
Whole Foods. The average American has an income which is something like 25 per cent higher than that of an average European. Sometimes, one might wonder how this can be noticed in daily life. Some things are, after all, not better in the US.

The cars, and the number of cars per family, however, are a well-known sign of higher incomes. I noticed another yesterday evening, buying things to eat and drink in Whole Foods in Georgetown. Whole Foods is the world′s largest retailer in natural and organic foods. I usually don′t complain about the supermarkets or food retailers at home. But this felt like coming from a poor country to a very wealthy one. I think almost everything was better. There was more of all goods, quality was higher and most things were made for a healthy lifestyle.

Sometimes, it may be hard to really see what comes around the corner if growth is high. Other times, it is much easier to see the direct improvements in everyday life.
17/04/2007 10:50:20 pm
Meetings. Today, I had a number of interesting meetings in a slightly more spring-like Washington, DC. I discussed the need for reform of pensions and elderly care, and strategies to do that, with Richard Jackson at the Center for Strategic and International Studies. One publication that compares reforms in twelve countries seems particularly interesting. I also met with, for example, Anders Åslund, Senior Fellow at the Peterson Institute of International Economics. His experience and expertise in issues concerning reforms in Eastern and Central Europe in particular is impressive indeed. Here is one piece by him about the Eurasian growth paradox.
17/04/2007 10:45:19 pm
Bra val av ordförande. Signhild Arnegård Hansen är valberedningens förslag till ny ordförande i Svenskt Näringsliv inför stämman i maj. Det är ett utmärkt val, inte bara för att Signhild är klok, påläst och sympatisk. Hon är också en riktig företagare; ägare, grundare och chef för Svenska Lantchips. Det ger en ovärderlig erfarenhet och trovärdighet i den nya rollen.

Läs mer - >
17/04/2007 10:19:37 pm
Strict Gun Control - More Shootings? The tragic shooting at Virginia Tech is of course all over the news. And the thought preoccuping most people′s minds right now is how to make such events more unlikely in the future. Intuitively, one might think that there needs to be stricter laws against carrying weapons. This is definitely the conclusion in European debate.

Research, however, shows another picture. One study looked at all the multiple-victim public shootings in the US between 1977 and 1999. It concluded that such attacks decreased by 60 per cent in US states that passed laws making it easier to carry guns. The simple reason might be that criminals always have guns, but they hesitate to use them if it is likely that people can defend themselves with guns too.

Personally, I don′t like the idea of a society where everyone is armed. But one has to look at reality as it is when searching for solutions that can save lives.

Read more here - >
17/04/2007 3:49:39 am
Cato Policy Forum. My speech at the Cato Institute in Washington, DC, and the following debate, turned out well. Several interesting arguments were exchanged, in my view. And I think it was a relevant discussion, since the issue of what to learn from the Nordic countries and what to avoid are quite frequent parts of the American debate. The whole arrangement can be watched here. It was also broadcast live on C-Span; national American TV. Furthermore, tomorrow I am interviewed in the Cato Daily Podcast, which can be downloaded here.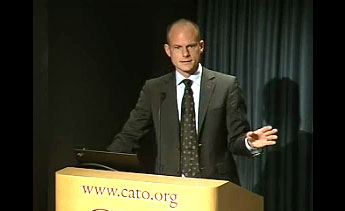 17/04/2007 2:46:06 am
Nytt Amerikabrev av Wästberg. Olle Wästberg, generaldirektör för Svenska Institutet, är också i denna region i USA just nu. Han har skrivit ett tänkvärt s k Amerikabrev, om fundraising, som skickades till prenumeranterna igår. Kan läsas här.
16/04/2007 1:46:59 pm
Rätt väg. Finansminister Anders Borg har således presenterat den s k vårbudgeten, vars huvudsakliga innehåll har varit känt en längre tid. Den innehåller reformer i fyra paket, för företagande, jobb, integration och ungas möjligheter. Troligen innehåller denna vårbudget fler reformer än de senaste tio sammantaget. Och det är reformer som flertalet analyser har pekat på i bred enighet som viktiga. Slopad förmögenhetsskatt och lägre skatt på arbete förtjänar särskilt att nämnas. Flera prognoser, om stark ökning av sysselsättningen och sjuunkande skattetryck till 47,7 procent redan i år, är intressanta. En del av innehållet tycks ha varit kontroversiellt inom regeringen på förhand, men nu blir det av. Budgeten är en intressant relief till mitt anförande senare idag på Cato Institute, om huruvida USA bör bli mer som Skandinavien. USA må ha ett avsevärt bättre utgångsläge, men Sverige - som skandinaviskt exempel - går just nu snabbare i rätt riktning.

Läs mer om vårbudgeten - >
15/04/2007 6:46:48 pm
Tomorrow. Yesterday, I was jogging along the Potomac river in Washington, DC, where high schools arranged the annual regatta. Today, rain storms have arrived and spring seems far away.

Monday starts off for me with a meeting with Lawrence B Lindsey, former Assistant to President George W Bush on economic policy and President of the National Economic Council. He is also the author of "Puppetmasters", about how policy is shaped.

Then, time for the Cato lecture and some meetings there. I will also be interviewed for the Cato Daily podcast. After that, I will meet several people at The Heritage Foundation, some that I know well. Kim R Holmes, Vice President at Heritage, and former Deputy Secretary of State in the US, will chair the meeting.

And more - not yet scheduled. Things usually happen here with short notice.
14/04/2007 2:19:34 pm
In the US. Landed yesterday in a sunny Washington, DC. There are flowers on the cherry trees. Had a Samuel Adams at Martins Tavern in Georgetown. An intense and exciting week awaits.
12/04/2007 9:14:51 am
I DI: Facket bromsar löneutvecklingen. Idag har undertecknad en debattartikel i Dagens Industri (ej på nätet) med anledning av avtalsrörelsen. Budskapet är att facket - i motsats till hur det ofta låter - snarare bromsar löneökningar än bidrar till dem:

"I Storbritannien, där kollektivavtal täcker en mycket liten del av arbetsmarknaden, ökade reallönerna i genomsnitt med 1,5 procent per år 1991-2000 och beräknas öka med 2,4 procent per år 2001-2008, enligt EU-kommissionen. I Frankrike, med omfattande kollektivavtal, är motsvarande tal 1,1 procent respektive 1,2 procent. I Sverige, med omfattande kollektivavtal, gick det något bättre, med 1,4 respektive 2,0 procent. Men Storbritannien ligger högst.

Vad avgör lönen om inte fackets kollektiva makt? Jo, hur produktiviteten utvecklas, hur mycket ytterligare värde en medarbetare skapar per arbetad timme varje år. Detta medger även facket i mer seriösa stunder. Då framhåller de istället att stor facklig makt leder till att en större andel av produktivitetsökningen går till löner. I så fall skulle det avspeglas i hur stor del av hela ekonomin som går till löner.

Det stämmer inte heller. I Storbritannien var löneandelen år 2006 hela 74 procent, i Frankrike var den 66,5 procent och i Sverige 69 procent, enligt EU-kommissionen. Med detta inte sagt att en hög löneandel är viktigt, bara att mer makt åt facket inte garanterar en hög andel. ...

Produktiviteten utvecklas bäst i företag på fria marknader där konkurrensen är tuff. Inte minst drog McKinsey slutsatsen i sin Sverigestudie att den goda tillväxten de senaste tio åren i hög grad var en följd av avregleringarna under 1990-talets början. Fackets motstånd mot avregleringar, och i många länder även mot handel, bromsar produktiviteten och därmed lönerna.

Facket påstår vidare att deras kollektiva makt är särskilt viktig för kvinnors löner. Det finns dock studier av löneutvecklingen för dem som förhandlar individuellt. (SACO) Slutsatsen är att deras löner utvecklas bättre än männens i alla yrken. Fackets försvar av höga skatter och bidrag gör det mindre lönsamt att arbeta och nettoinkomsterna sjunker. Slutligen förstör facket för småföretag som Wild′n Fresh, som annars kunde ha bidragit till fler jobb och ökade inkomster.

Tiden borde vara förbi då ett par äldre män - på båda sidor - sitter i ett rum i Stockholm och bestämmer över allas löner flera år framåt. Facket kan göra annat av verklig nytta, till exempel rådgivning och att erbjuda privata gruppförsäkringar inom välfärd. Ju snarare facket söker en ny roll, desto bättre ? inte minst för lönerna."

Läs hela artikeln här - >
11/04/2007 7:31:51 am
The Third Way. The former Minister for Trade in Sweden, Leif Pagrotsky, and his State Secretary, Lotta Fogde, wrote in the FT yesterday that "Social Security Can Secure Europe′s Economy". They argued that when social security systems like pensions are tied to companies, there will be inflexibility. Hence, for the sake of a flexible economy, they argue that all of Europe should have vast state social security systems like Sweden has.

It may be one of the more appealing arguments for expanding the state for economists and businessmen. Still, one has to bear in mind the apparent disadvantages, such as lack of competition in a state system and the high taxes such a system requires. And there are more than two ways to choose between. Individuals can have private insurance against unemployment or sick-leave and they can have private pensions.

If payments to such private social security would be made tax-deductible, we would go that way. Then, we would have both flexibility in the economy and competition and freedom of choice in the system.

Read the Comment in the FT here - >
11/04/2007 6:53:53 am
The Flat Tax Revolution Continues. Flat taxes - the same percentage tax level regardless of income - for individuals and companies has been introduced in nine countries. The elections in Slovakia, with the new Government promising to introduce a progressive tax again - seemed to be a backlash. This has still not happened. And the ironing of taxes continues. The Czech Government has now presneted its plan for flat taxes. Read more. At the same time, they decrease the corporate tax level from 24 per cent to 19. This trend continues too. In Estonia, the flat tax rate will drop from 22 per cent to 18. Read more. In fact, a study shows that during the last four years, 16 of the 25 EU countries have decreased their corporate tax levels, and no country increased it. Read more. It is a race to the top following tax competition.
11/04/2007 6:33:11 am
Facket tämjer inte den fria företagsamheten. De nya ägarna till Wild′n Fresh har således tecknat kollektivavtal. Läs mer. Det kan ha en symbolisk betydelse för facklig tvångsmakt, men bara tillfällig. Fredrick Federley öppnar inom kort Den nya salladsbaren i Stockholm, som sannolikt inte kommer att teckna kollektivavtal. Ett lysande initiativ, som är en viktigare symbol. Kampen för avtalsfrihet går vidare.
09/04/2007 11:55:21 pm
Washington DC, New York, Zürich, Bern, Rome, Paris... This week will be one of some research and writing, but also preparations for some travelling. On Friday, I will go to the US for about eleven days. Speeches and meetings.

Little time after that, I will go to Zürich to speak at the annual global maganement meeting of the Schindler Group. Then to Bern for a meeting with the Swiss Interior Minister, Pascal Couchepin.

After that, Rome is next. I will speak at an annual arrangement by the National Center for Policy Analysis and also meet with the former Italian Labour Market Minister Maurizio Sacconi.

Then, directly to Paris. I will speak at the World Economic Outlook Conference, arranged by Global Insight. The topic is European competitiveness and the need for free-market reforms.
09/04/2007 11:51:02 pm
Clash of Civilisations? A quote from "Just in time: Inside the Thatcher Revolution", by Sir John Hoskins, an advisor at the time at 10 Downing Street:

"Politicians seem to be more accustomed to being given words to say than thoughts to consider. Speeches are part of their everyday lives. Sustained, hard thinking about policy is often less familiar. When they are given ideas, they mistake them for speeches; and , too often, when they make speeches, they believe them to be a substitute for ideas."

09/04/2007 11:46:20 pm
Noble Reading? A very energetic economist in Slovenia has made a list of ten books that he refers to as the most "Noble Readings". Along with works by, for example, Milton Friedman and Karl Popper, he has put my book "European Dawn" there. Read his blog here.
08/04/2007 11:09:25 am
"Kritiker saknar ideologisk debatt." Idag har Göteborgs-Posten en längre artikel om Folkpartiet. Undertecknad och Birgitta Ohlsson är de huvudsakligen intervjuade. Kan läsas här.
05/04/2007 1:47:53 pm
Happy Easter! The Swedish spring has taken a time-out - and so, I guess, has global warming - but Easter is here. Let me wish you a nice and happy week-end!
04/04/2007 3:34:19 pm
New European Opinion Poll. Today, the British think-tank Open Europe presented a new opinion poll, conducted by TNS during March, in all the 27 EU member countries. Some 17 000 Europeans were interviewed. Of a number of reasons, such results shall not be taken too literally or seriously, but they may provide indications. And there are promising and less promising figures.

Good news first: A majority of the citizens, often substantial, in all EU countries agree with the proposal that taxes need to be decreased to increase competitiveness. In all countries, a majority is against more power to the EU; clearly, people want limited public power on the European level.

Bad news: There is a majority in all EU countries - except The Netherlands, Denmark and Sweden - for "protection" against cheap goods and competition from poor countries. And there are more countries where a majority believes that there are too many immigrants than the opposite.

Read all the results here (Excel) - >
04/04/2007 9:53:58 am
Here′s to the People Behind the Numbers. In Britain, several TV commercials for the Yellow Pages are currently being shown. One of those can be found on the Internet. It is a fantastic praise for entrepreneurship, work, creativity and risk-taking. Indeed a sign of a very sound and prosperous society.

(Thanks, Wille)

See the commercial here - >
03/04/2007 10:36:16 pm
Värnskatten nästa! En bisarr och impopulär skatt avskaffas när fastighetsskatten försvinner i januari 2008 i sin nuvarande form. Höjningen av reavinstskatten i gengäld är sannolikt betydligt mer acceptabel för de flesta än dagens fastighetsskatt. Det är trots allt lättare att betala om man säljer med vinst än när man fortfarande bor där.

Denna reform visar att det inte alltid är skatternas omfattning som avgör utan också deras utformning - i och med att staten lär fortsätta ta in samma summa, men på ett sannolikt mer acceptabelt sätt. Detta lär för övrigt bli ännu en förändring - precis som a-kassan - som Socialdemokraterna aldrig kan lova inför nästa val att återställa.

Att reformera är vidare inte bara att göra det ekonomiskt rätta utan också att ha en strategi som skapar stöd för vidare reformer. Dagens besked om fastighetsskatten gör förhoppningsvis det. Och då bör det - som bland andra SACO-chefen Anna Ekström påpekade - vara värnskatten, denna straffskatt på utbildning och arbete, som står på tur för avskaffande.
03/04/2007 5:18:53 pm
Grattis på ettårsdagen! Idag fyller Ekonomifakta ett år. Tydligen har de registrerat 300 000 besök under denna tid. En bra början, förhoppningsvis blir det ännu mer. En pedagogisk och överskådlig faktabank.
03/04/2007 5:16:43 pm
Dagens skratt. Läs gärna det här. Mycket roligt. Påminner om någon jag en gång råkade se i ett debattprogram på TV som med övertygelse framhärdade i att världen styrs av CIA, Rotary och Kungahuset mot sitt fördärv.
03/04/2007 10:05:15 am
Generation Next. The Pew Research Center has conducted a thorough survey among people in the US aged 18-25 compared to those aged 26-40. The young are more positive to immigration, globalisation, companies and are generally more tolerant. From my perspective, this is very promising - though they are also more tolerant towards the state. One might wonder whether they will stick to these values and attitudes with rising age or if they will change their views as they get older...

Read the study - and a summary of it - here - >
02/04/2007 4:29:05 pm
Fortsatt avtalsfrihet. De nya ägarna till Wild′n Fresh ser inte kollektivavtal som något självklart. Fortsatt batalj? Läs mer här.
02/04/2007 4:05:57 pm
Why A Majority of Swedes Rejected the Euro in 2003. In the 2003 referendum in Sweden about joining the euro or not, a clear majority voted no. Why people voted they way they did may say quite a lot about their values, views of reality, self-image and attitudes to a number of things. Various studies provide new pieces to the puzzle all the time. The most recent analysis, by economists Lars Jonung and Jonas Vlachos, has been presented. They use a specific method of analysis, called OCA.

They conclude, among other things, that voters in export-dependent parts of the country paradoxically voted no. Still, it is rational too, since they would have gained following a positive export effect, but would also be the biggest losers should there be an asymmetric crisis. They also show that people employed in the private sector votes yes and in the public sector no. Of course, also general attitudes to the EU had a role.

Read the entire study here - >
01/04/2007 10:14:22 pm
Greatest Hits. There is quite often some confusion about how to count the number of visits to a blog. I am sometimes one of the confused too. The commonly mentioned category is the number of "hits". For this blog, the number of hits was 129 000 for January, 144 000 for February and 159 000 for March. As I perceive the definition of "hits", it means that the same person is counted twice if he or she returns. So the actual number of visitors is likely to be substantially lower. Nevertheless, compared to the very limited effort devoted to this blog, I am happy with that figure.
01/04/2007 12:14:46 am
The Sunny Side of the Mountain. A very good picture - of course, taken by my wife Linda - when we were skiing a bit more than a week ago.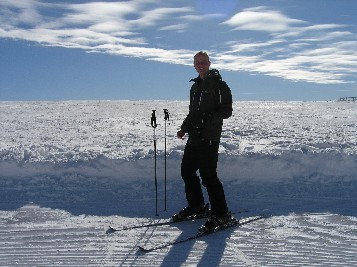 30/03/2007 3:36:50 pm
Center for International Comparisons. At the University of Pennsylvania, this Center has an excellent web tool where one can easily compare 188 countries from 1950 to 2004. One can study population, GDP growth, Government share of GDP, investments, trade, incomes, and more. Something to dive into during the week-end?

Get to the CIC web here - >
30/03/2007 10:54:46 am
Valförlu(s)tens orsaker. Igår presenterades således Socialdemokraternas eftervalsanalys. Många slutsatser, såsom misslyckandet med jobben, har förmedlats via media. Det står också att Svenskt Näringsliv och Timbro "driver idédebatten" och att detta har "spelat en stor roll när det gäller den långsiktiga opinionsbildningen i borgerlig riktning". Särskilt nämns arbetsrätten och olika kampanjer. Det är deras analys, vilket kan säga en del om vilka strategier för förändring som fungerar. I hög grad var frågan om jobben en diskussion om verklighetsbilden. En viktig orsak till att Socialdemokraterna förlorade var att många väljare hade intrycket att det på den punkten inte gick så bra för Sverige. Där hade nog fakta och analyser från aktörer utanför de borgerliga partierna betydelse.

Läs analysen här - >
29/03/2007 2:01:24 pm
Schymans cirkel sluten, från kommunist till kapitalist. Kommunismens kärna är som bekant upplösandet av den privata äganderätten. Allt ska ägas "gemensamt", i praktiken av staten. Gudrun Schyman försökte länge föra kampen för kvinnornas rätt genom denna ideologiska rörelse. Skulle inte företagen förstatligas så politikerna kunde få in kvinnor i styrelserna, så skulle åtminstone kvotering via statligt tvång ske.

Nu har Schyman gjort motsatsen, hon spelar helt på kapitalistiska villkor. Genom aktieköp har hon blivit delägare i flera stora svenska företag. Hennes medverkan på Investors bolagsstämma refererades väl i media. Där talade hon i egenskap av ägare om hur styrelserna borde se ut.

Detta är hennes fulla rätt den egenskapen. Hennes ideologiska resa är total, och förhoppningsvis vid sin slutpunkt. Dessutom lär sannolikt denna metod ha bättre effekt för hennes mål om kvinnlig respresentation i styrelser.
28/03/2007 8:20:33 am
Debatter om Handelskonflikten. Viss intensitet kunde noteras i de två debatter om arbetsmarknad och lönebildning jag inledde dagen med. Först i TV4 med Stefan Fölster och Göran Johansson, sedan snabba ryck till Sveriges Radio och P1 med Erland Olausson. Förr eller senare kan man nog se TV4-sändningen här och redan nu lyssna på P1-Morgon här.

Bortsett från de organisatoriska aspekterna i frågan ser vi nu hur en centraliserad lönebildning luckras upp. En liten grupp personer i Stockholm kan inte längre sätta löner för alla i hela branscher oavsett individuell prestation. Till detta kommer förstås att olika branscher utvecklas olika starkt.

Denna utveckling mot ökad decentralisering är bra, ju längre den går desto bättre. Inte minst för de kvinnor i t ex handeln som har låga löner. Då får de chansen att själva påverka sin situation. Ett belägg för detta är en undersökning av SACO som visar att individuell lönesättning gynnar kvinnor mer än män - läs mer här och här.
27/03/2007 3:57:31 pm
Speech in Washington, DC. If you happen to be in town, drop by. If not, feel free to watch it on the web. Read more here.



27/03/2007 3:24:11 pm
French Impact. I think that the Presidential elections in France, with the first round on March 22nd and the second on May 7th, will have a great impact on the prospects for economic reforms in Europe. Will the winner, whoever it is, say that the current good business cycle proves that no reform is needed? Or will he or she say that these good times provide an opportunity to do reforms to improve in the long run?

The frontrunner, Nicolas Sarkozy, just left his position as Interior Minister. He is something of a riddle, sometimes saying all the right things about embracing globalisation and reform, sometimes attacking capitalists and demanding new taxes. He is still in a narrowing lead over Socialist Ségolène Royal, but it is a three-horse race with Francois Bayrou not too far behind. For once, the magnitude of the French impact is likely to match their demand...

Read more here - >
27/03/2007 11:02:39 am
Dagens citat:

"Jag har aldrig varit med om att vi haft så dåligt med käk."

Göran Persson, i sista avsnittet av "Ordförande Persson", när han per tv tar del av den socialdemokratiska valförlusten 2006
25/03/2007 7:26:25 pm
A Few Things. After five days of skiing, the legs are quite tired, but the head is up and running. Just a few words about some things during these past days.

The EU today celebrates 50 years. Many fine words, perhaps of limited content. The EU has undoubtedly had a very important role for economic freedom and democratic institutions over the European continent. And The Economist is right, the current situation is not a crisis. But the EU is searching for a direction - and it would betray its good effects so far if it turns out to be one of increased regulations, protectionism and subsidies.

My op-ed about the need for more freedom in the labour market in European countries - also in Slovakia - is now on the web in their weekly, Trend. Can be read here.

I had a radio debate - on P4, not P1 - last Sunday with Anne-Marie Lindgren about the future of the Swedish Social Democrats following the election of Mona Sahlin, and her inauguration speech. A good discussion under rather odd circumstances; I participated via mobile phone on the bus to Sälen...

I had an op-ed in Tidningen NU, the weekly magazine of the Swedish Liberal Party. It can be read here. There, I show why the infamous article by the Party Secretary Erik Ullenhag was not only damaging for the Liberal Party and the Government, but seriously harmful to the opportunities to do the kind of reforms that Sweden needs.

The documentary on state television about former Prime Minister Göran Persson, "Chairman Persson", has stirred the debate. Many of his former Ministers have felt the need to defend themselves against insults. The documentary is thus good, showing how Mr Persson just thinks about strategy, communication and persons - practically never policy, developments, theories or reforms.

Finally, I am scheduled to give a speech at the Cato Institute in Washington, DC, on April the 16th. The topic is: "Should the US be more like the Nordic countries?".
17/03/2007 2:46:59 pm
"Gräv inte skyttegravar mellan liberaler." Idag har Liberala Nyhetsbyrån distribuerat en debattartikel av Mathias Sundin och Niklas Frykman, gruppledare för Folkpartiet i Norrköping respektive Eskilstuna. De kritiserar Erik Ullenhags famösa DN-utspel med goda argument, inte minst hans egna ord om att skyttegravar inte ska grävas mellan socialliberaler och nyliberaler. De påpekar även att det är "tragiskt" att undertecknad nu har valt att avsluta medlemskapet i Folkpartiet. Kanske följden av denna diskussion ändå blir att Folkpartiet utvecklas i en något bättre riktning än vad som kunde befaras?

Läs debattartikeln här - >
16/03/2007 11:56:48 am
Hyperlexi? Återkom för en stund sedan från en frukost som Gunnar Hökmark bjöd in till med diverse analytiker och opinionsbildare. Bra diskussion om reformer i Europa, inte minst avseende Europaparlamentets roll och möjligheterna att påverka olika EU-initiativ. Någon tog upp att "hyperlexi" är ett alltmer använt begrepp i Washington, DC, och betyder att lagstiftarna stiftar fler lagar hela tiden och allt snabbare. Så är fallet definitivt också i EU, trots att motsatsen borde gälla i takt med att antalet EU-medlemmar ökar. Detta är på många sätt en oroande utveckling för den som snarare uppskattar frihet. Och man bör minnas den gamla romerska visdomen om att ju fler lagar, desto sämre kvalitet. De blir svårare att efterleva för alla parter.
16/03/2007 11:53:05 am
Illustration av socialdemokratisk skamlöshet. Kan någon erinra sig ett parti som gick till val på att lova fortsatt höga bidrag - och som skarpt kritiserade sänkt a-kassa, till exempel? Fanns det inte en statsminister som till leda upprepade sin fråga om hur sänkta bidrag skulle ge fler jobb? Nu har tidskriften Fokus fått tag i ett internt s-dokument skrivet av f d finansministern Pär Nuder. Där står bland annat att partiet inte kommer att kunna lova höjd a-kassa efter nästa val om de skulle bilda regering. Rimligen är insikten om att sänkningen var vettig inte ny utan något de också visste före det gångna valet. Men taktiken att få bidragstagarnas röster tog över. Skamlöst.

Läs mer här - >
15/03/2007 1:15:42 pm
Unlocking Ideas - Essays From the Amigo Society. The Amigo Society - named after the Amigo Hotel in central Brussels where the meetings were held - has been a forum for policy debate on economic reform. Now, a book has been published, with the chapters covering the topics of the debates, called "Unlocking Ideas". There are interesting chapters about, for example, health and welfare reform, and science and innovation. One chapter has my introductory remarks headlined "Hope Comes From the East" before a debate with Mark Leonard at the Society in 2005.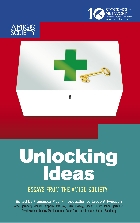 Read the book here (pdf) - >
14/03/2007 8:48:16 pm
In Trend: To Fight Unemployment - Increase Labour Freedom! The new Government in Slovakia is about to introduce more regulations in the labour market. The great economic success of Slovakia following their high degree of economic freedom might start to fade. I was invited to write about this topic in Trend, the equivalent of The Economist in Slovakia. Of course, I argue that a Government that wants to fight unemployment should do the opposite. The article is now published in the printed edition and will be on the web in Slovak next week. It is published in English by a leading economic blog called Vlastnictvo (Private Property) and can be read here.
14/03/2007 3:49:39 pm
Martin Wolf: "Why Liberalism Is the Right Future for a Declining Europe." In today′s Financial Times, Martin Wolf makes several good points in a column about the EU, soon celebrating 50 years:

"The EU′s great successes have been those of liberalism: the customs union; the competition policy; the single market; the abolition of exchange controls; and the creation of a single currency managed by an independent central bank."

He continues to propose priorities for the future, such as: job creation by liberalisation, modernising welfare services, liberate enterprise, invest in ideas and promote development. Perhaps needless to say, I agree.

Read the article here (subscribers only) - >
14/03/2007 11:38:52 am
Explosionen i öst. I Svenskt Näringslivs just presenterade konjunkturprognos finns en analys av den ekonomiska utvecklingen i Öst- och Centraleuropa:

"Om vi antar att de senaste tio årens tillväxttrend håller i sig, kommer Estland att ha en högre BNP/capita, justerat för köpkraft, än Sverige redan om tio år. Givet gällande trend kommer även Lettland, Litauen och Slovenien att ha en högre BNP/capita än Sverige om tjugo år."

Och då har Sverige ändå haft betydligt högre tillväxt denna period än decennierna före. Så trots att Sverige växer bra, bleknar det jämfört med våra grannar i öst. Där närmast exploderar ekonomin. Varför då? Svenskt Näringsliv pekar på det tillväxtfrämjande institutionella klimatet:

"Särskilt viktigt i det perspektivet är de allmänt lägre, och plattare, skattenivåerna samt en mer flexibel arbetsmarknad. Vinsten av att starta och driva företag är hög, likaså är incitamenten för att arbeta, samtidigt som kostnaden för att investera och/eller anställa är låg."

Läs hela konjunkturprognosen här (pdf) - >
14/03/2007 12:15:19 am
Folkpartiet. Till min ärliga överraskning har rätt många haft synpunkter på att jag lämnar Folkpartiet. Min roll där har trots allt varit ytterst perifer länge. Goda krafter i Folkpartiet - de finns! - har hört av sig och beklagat. Aktuellt nämnde det hela. Här, här, här och här har några synpunkter eller beklaganden från bloggare också kommit. Jag önskar Folkpartiets förnyare all lycka till med att skapa ett parti som fokuserar på sakfrågor och välkomnar öppen debatt. Själv kan jag inte genom medlemskap stödja ett parti som inte bara har intagit en rad bisarra uppfattningar - som övergångsregler inom EU - utan också har gjort populistiskt reformmotstånd till paradgren. Tyvärr ställde TV4 Nyhetsmorgon i sista stund in min medverkan på onsdagen, med motiveringen att ingen ställde upp för att försvara Folkpartiets utspel. Genom det arbete för frihetliga förändringar i svensk och europeisk debatt som redan tar min tid hoppas jag dock kunna stödja goda krafter även i Folkpartiet.
13/03/2007 4:59:12 pm
Measuring the Right Things for Success? I just had a very nice meeting with Katinka Barysch, Chief Economist at Centre for European Reform. We talked about Europe, reform strategy and Sweden. Among many other things, the CER publish an annual scorecard showing how the EU countries are doing measured against the aims and proposals of the so-called Lisbon Agenda. In the 2007 edition, Sweden ends up second best. Does this mean that almost everything is great here and that little more needs to be done?

No. The Lisbon Agenda contains several nice ambitions and a number of policy proposals, conceived by the EU leaders. It is thus a political compromise with hardly any implications for controversial issues, such as taxes or labour market regulations. Everything in it is not irrelevant or just political correctness, but a lot is. And it leaves out several of the areas with great problems and thus a real need for reform.

It is good to score well on these matters too. But the Lisbon Agenda is a bit like the famous joke among economists about a bikini: the important parts are hidden. Fortunately, there are numerous other studies - by the OECD and others - that point out the importance of lower and flatter taxes, de-regulations in the labour market and competition in welfare services. Many European countries need reforms in those areas - not least Sweden. With such reforms, a country will score well in reality as well as in scorecards.
13/03/2007 2:02:47 pm
Fackets nya roll? LO erbjuder förbundens medlemmar en inkomstförsäkring, tecknad vid Folksam. På det viset kan man få 80 procent av den tidigare lönen under 100 dagar, upp till ett tak på 34 000 kr i inkomst per månad. När det offentliga drar sig tillbaka kommer andra att erbjuda det som efterfrågas, i olika former. Den som vill ha hög ersättning kan få det - till exempel en gruppförsäkring via facket. På det viset kan facket få en ny roll i samhället istället för att motarbeta förändring. Samtidigt har den enskilde valfriheten att spara pengarna själv - eller välja vilken inkomstförsäkring man vill ha. Att staten drar sig tillbaka innebär inte att tryggheten försvinner utan att den enskilde själv får makten att välja vilken form den ska ha.

Läs mer - >
12/03/2007 10:38:20 am
Ullenhags taksänkare. Idag skriver Folkpartiets partisekreterare Erik Ullenhag på DN-Debatt att Centern skadar Alliansen. Argumentet är att Centern har intagit flera ståndpunkter som Folkpartiet inte delar. Då skadas tydligen Alliansen.

Först av allt: alla partier behöver förnyas och tänka nytt. Inte minst i en snabbt föränderlig värld. De nya idéerna behöver inte vara goda, men de berikar debatten. Och Folkpartiet behöver definitivt förnyas. PR och taktik bär aldrig till långsiktig framgång, det gör bara tydliga idéer för framtiden.

Alliansen var viktig för att de borgerliga skulle vara trovärdiga i valet och förberedda för att ta över. Det innebar per definition kompromisser och likriktning. Men nu när man har vunnit vore det väl på tiden att öppna upp mer för nytänkande? Annars kommer Alliansen knappast att vara så vital inför nästa mandatperiod.

Då attackerar en ledande företrädare för det så kallade idépartiet Folkpartiet ett annat parti. (Som om inte det i sig skulle skada Alliansen.) Och detta knappast i sak - bortsett från några felaktiga fördomar om privata försäkringar - utan bara av taktikskäl. Budskapet är att inget nytt ska diskuteras, det ska inte tänkas fritt. Om man inte tycker exakt som Folkpartiet.

Man kunde hoppas att ett dåligt valresultat skulle leda till fokus på idéutveckling och nystart. Dagens artikel visar att Folkpartiet gör tvärtom: bekämpar idédebatt för kortsiktiga fördelar. Partism när den är som sämst.

Jag gick med i Folkpartiet för femton år sedan. I sak har jag alltid varit mer liberal än de flesta i Folkpartiet och mer intresserad av idéer än taktik. Det blev bl a uppdrag i LUF:s förbundsstyrelse, Fp Uppsala och Stockholm. Under ett antal år har jag inte haft tid eller vilja mer än att ytligt följa partiet.

Men dagens artikel visar att jag inte ens passivt kan stödja ett sådant parti. Således har jag bett om att avsluta medlemskapet.

Läs Ullenhags artikel här - >
12/03/2007 9:58:02 am
A New Business Heaven? Have a guess, where is this: Flat income tax at 10 per cent, flat corporate tax at 10 per cent, three days to start up a business and low inflation, no tax on reinvested profits. Singapore? Hongkong? No, it is Macedonia. A country that I believe few people know so much about. Particularly, rather few might know of the radical reforms that have taken place there. In the latest edition of The Economist, there is a full-page ad for investors. Indeed, in a globalised world, we have a race to the top. If this continues, this will be a sustained Balkan Tiger. Read more here - especially under the headline about "A Dozen Good Reasons".
12/03/2007 9:52:10 am
In The Brussels Journal: Ownership, Not Redistribution! At the Ecofin meeting on February 27th, EU Finance Ministers expressed concern that wages are not growing very fast and that the share of wages in the European economy is shrinking. Their political reply might well be higher taxes and more government redistribution of money. In an article for The Brussels Journal, I look at the figures and point out that the political answer should rather be to spread the opportunities of ownership to more people.

Read the article here - >
09/03/2007 3:57:21 pm
Tear Down This Wall! Nicosia, the capital of Cyprus, has been divided by a wall ever since the conflict in 1974. But now, the wall is torn down. This is still more of a symbol, since free mobility between north and south is far away. And reunification is probably very far away. But it is a step in the right direction.

Read more in Cyprus Mail - >
09/03/2007 3:52:22 pm
När revolutionären blir reaktionär. Ropen skalla, stängda krogar åt alla! Läs mer.
09/03/2007 1:24:19 pm
Tips: folkkapitalism.nu.

"Vanliga familjer saknar en egen ekonomisk buffert samtidigt som gigantiska kollektiva förmögenheter byggts upp av stat, kommuner och i pensionssystem. En återföring av pengar ur de kollektiva förmögenheterna till svenska folket skulle öka vanliga människors handlingsfrihet och trygghet. Det skulle minska politikers och ombudskapitalisters makt. Det är inte höger eller vänster utan maktfördelning i stället för maktkoncentration."

Ur programförklaringen för folkkapitalism.nu, en sajt med fakta, argument och blog för att vanliga människor ska få tillbaka sina pengar från staten.
09/03/2007 11:28:30 am
Keep the Ideas Coming! I have received quite a lot of creative proposals for a new term for "reform". Some of these proposals are "free-market renaissance", "free-market cultivation", "market liberation" and "market revolution". Thanks very much! Perhaps the term should be more neutral, though. "Market" is a word that needs explanation too. The best new term for "reform" is positive, clear and inclusive.

09/03/2007 11:22:10 am
Interview in Suomen Kuvalehti. In the latest edition of this Finnish magazine, I am interviewed about the current political situation in Sweden.

Read the interview here (in Swedish) - >
08/03/2007 10:25:55 am
Spring in London. Yesterday, I had meetings with John Blundell, Managing Director of the Institute of Economic Affairs and the young people at Open Europe. And after an early morning 15 kilometer jogging past Trafalgar Square, S:t James′ Park and around Hyde Park, a meeting at The Economist is next. After that, I will chair a roundtable lunch at the think-tank Reform. All of it concerning my current research into reform strategy; the key to a better future for Europe.
08/03/2007 10:20:17 am
Vad hade hänt om...? Den borgerliga regering som tillträdde 1991 genomförde en rad reformer, men tvingades parallellt ägna sig åt akut ekonomisk krishantering. Reformerna fick sedan mycket god verkan med tiden. Tyvärr kom de också att kopplas samman med ekonomisk kris för många medborgare. Vad hade hänt om Ingvar Carlsson hade vunnit 1991 och bildat regering igen? Socialdemokraterna hade fått göra all krishantering. De bogerliga hade kunnat vinna 1994 och fokusera mest på reformer. Och medborgarna hade sett de positiva effekterna. Med följd att fler skulle stödja ytterligare reformer efter det, istället för tio års stillestånd med Persson från 1994. Svårt att veta, men ganska troligt. Och det visar betydelsen av timing för att lyckas starta en framgångsrik reformvåg.
07/03/2007 3:29:57 pm
Contest! I want to find a new term for "reform". It sounds dull and means everything and nothing. It was even used for policy measures in the Soviet Union. When we talk about free-market reform today, what should we say? Is there a sexy word? Send me all your ideas. I will buy the winner a beer.
06/03/2007 9:45:52 pm
But Not Here. I had lunch with Professor Lars Jonung at the DG for Economic and Financial Affairs of the EU Commission. Very nice and interesting; he is indeed a leading economic expert in Europe. Ironically, however, their staff restaurant seemed to suffer from all possible symptoms of a monopoly; queues, out of food, technical problems...
06/03/2007 9:34:57 pm
Eat Here. There are many good restaurants in Brussels. But I just have to advise you to go to Le Bretagne. Very high ambitions, really good French kitchen and moderate prices. Also, it is off the tourist track.

Get more information - >
06/03/2007 4:52:15 pm
Cameron in Brussels. I just listened to the British Conservative Party leader David Cameron here in Brussels. He was the final speaker at the inaugural conference of Movement for European Reform. A good message about a more open and flexible Europe and limits to the bureaucracy in Brussels. He was also very good in his support for further EU enlargements, for example with Turkey, and provided strong support for reforms, for Europe to be able to compete in a globalised world.

Other speakers included the Czech Prime minister Mirek Topolànek. The former economic adviser to Prime Minister Tony Blair, Derek Scott, spoke very frankly and said that "the European social model has gone bust" and pointed out that none of the foundations for it exists any more. Today′s world demand a totally different kind of society.

The MER is an interesting and promising intiative in many ways, for economic reform and a large EU but with limited bureaucracy. In many ways, it probably resonates well with what many people in Europe feel today. But to increase credibility and impact, there must be more concrete ideas and feeling of a European, rather than British, initiative.

05/03/2007 12:06:41 pm
Catching Up or Rushing Past? The free-market Reform Party won the elections in Estonia. This is one more example to show that you can do radical reform and get re-elected. The excuses by non-reformist politicians in, for example, France, get thinner by the day. Estonia′s economy is growing even stronger than China′s, last year by some 12 per cent. There is solid ground for the Reform Party to promise that Estonia will be one of the world′s five richest countries in 15 years time.

Some say that they are just catching up with the west, though. When they reach our GDP per capita, they will make government grow and intervene in the economy, and growth will fade. Well, that is probably wishful thinking for some. This election suggests that Estonians prefer to get wealthy rather than dependent on the state. Everyone could get wealthier quickly, but if we in the West don′t reform, they will cath up and pass us.

But somehow, in that scenario, I don′t think that there would be a protectionist debate about the Swedish plumber in Estonia. He would probably be most welcome.

Read more in the FT - >
05/03/2007 11:57:00 am
Sunday in Bruges. I am in Brussels for a few meetings and conference - at the same time as the meeting of the EU Foreign Ministers. Yesterday was spent in Bruges, once a commercial trade centre in Northern Europe. This was roughly the same time as the Italian city states like Venice opened up for trade and initated capitalism. Read more here. If I remember correctly, Bruges is also known to be the place of the first stock-market exchange, an essential part in a free economy. In a way, this is where it all began. Against heavy resistance from, for example, the Church, and not least under foreign threats, prosperity was built. Perhaps there should be more EU Meetings in Bruges rather than Brussels...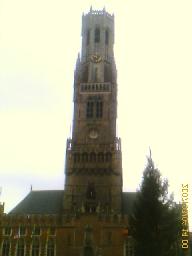 02/03/2007 2:13:32 pm
I LNB: Öka friheten på svensk arbetsmarknad. Idag har Liberala Nyhetsbyrån distribuerat en debattartikel till sina abonnenter av undertecknad, utifrån Index of Economic Freedom med ett tydligt budskap till regeringen:

"Valet, Vaxholm och Wild′n Fresh är några händelser som har fört situationen på svensk arbetsmarknad till debattens centrum. Eftersom denna fråga avgör framtidens välstånd i hög grad är det positivt. Sveriges arbetsmarknad har inte utvecklats väl i ett längre perspektiv. ...

I det längre perspektivet blir debatter om enskildheter som procentnivåer i a-kassan mer förvirrande än klargörande. Frågan är vad som i stort gör ett land till vinnare i en global ekonomi som leder till behov av snabba omställningar från gammalt till nytt.

Graden av ekonomisk frihet är ett mått som förklarar mycket. Hur stor frihet har medborgare och företag att arbeta, handla, investera och skapa? Och hur mycket av friheten beskärs av exempelvis skatter, tullar och regleringar?...

Sverige hamnar mycket lågt i kategorierna frihet från staten, grad av reglerad arbetsmarknad och skattetryck. Alla dessa faktorer påverkar arbetsmarknaden, men i kategorin "Labor Freedom" hamnar Sverige särskilt illa till. ...

Detta må vara ett brett, teoretiskt, mått, men ofriheten på svensk arbetsmarknad syns dagligen i enskilda fall: Staten tar ut hög skatt på arbete för att betala många som inte arbetar. Staten tillåter facket att trakassera småföretag och åsidosätta avtalsfriheten.

Där behövs förändring. En regering som vill skapa en bättre arbetsmarknad i Sverige bör inrikta sig på att öka friheten på arbetsmarknaden. Och det handlar inte bara om skatter och bidrag utan om frihet för enskilda och entreprenörer att bestämma själva."

Läs hela artikeln här - >
01/03/2007 10:13:49 pm
Bloggandet - ständigt nytt och kontroversiellt? En gång för länge sedan var bloggar något nytt i Sverige. Särskilt för personer med kontrollbehov var denna kanal för kommunikation hotfull. Underligt nog verkar detta fortfarande vara fallet, trots ökningen i antal bloggar, diskussionerna om bloggosfären och flera bloggars stora inflytande.

Reaktionerna på utrikesminister Carl Bildts blogg från representanter från traditionella dagstidningar är rent häpnadsväckande. Att ministern utnyttjar sin yttrandefrihet ses som ett hot mot den fria debatten. Tydligen ska inget få sägas i debatten som inte passerar de traditionella mediernas filter. Ett likriktat offentligt samtal snarare än pluralism. Uppfattningen är så bisarr att den inte kan tas på allvar; bakom ligger snarare de tidigare privilegierades oro för konkurrens.
01/03/2007 2:47:19 pm
Go For Growth! The OECD recently published its major work "Going for Growth", which I have now had time to look more closely at. It describes the economic performance of the member countries, as well as the reasons why growth and employment are held back. There are also clear policy recommendations. If you are a European politician, read it!

01/03/2007 2:36:23 pm
Återupprätta den självägande svensken! Varför ska staten gå med överskott för våra pengar? Ge alla skattebetalare tillbaka deras pengar som en bonus istället. Bra förslag i en viktig fråga av Maria Rankka och Dick Kling. Läs här.
01/03/2007 2:33:01 pm
Janerik intervjuad. I veckans nummer av Dagens Media - ej på nätet ännu - intervjuas Svenskt Näringslivs vice VD Janerik Larsson. Få har större erfarenhet av politisk strategi och opinionsbildning i Sverige. Eller bättre koll på internationell debatt. Därför en intressant intevju. Kul, naturligtvis, också att han anger att han följer denna blogg...
28/02/2007 1:22:33 pm
Tax Competition. The German Government is planning to decrease its corporate tax rate from 38,7 per cent to 29,8 per cent. To be competitive in a global world and new Europe, Germany has to improve its business climate. The Social Democrat Finance Minister Peer Steinbrück, however, is now facing a revolt from his own Party. They are upset because it seems that the companies will have a larger tax relief than they thought. Well, waith just one moment... They wanted to relieve some taxes from companies in order to get more competitive and not least create new jobs. And now it turns out that the relief will be larger than expected. And they turn against the proposal suddenly. When did more of a good thing become something bad?

Read more in the FT - >
28/02/2007 1:10:08 pm
Ansvarskommitténs halva slutsats. För några dagar sedan lämnade Ansvarskommittén sitt slutbetänkande till regeringen. Namnet på denna kommitté må vara osexigt, men uppdraget var omfattande och i grunden spännande. Hela den offentliga sfärens struktur, och delvis omfattning, skulle ses över utifrån en ny verklighets krav. Tillsammans med Grundlagsutredningen sannolikt den viktigaste utredningen på många år.

Undeertecknad följde kommitténs arbete en del från början. Det fanns anledning att vara kritisk till dess ansats, som i hög grad var ett försvar av den befintliga modellen. Har t ex påpekats här. Men slutbetänkandet kom att inte alls handla om det offentligas omfång, utan bara om hur uppgifterna ska fördelas inom den offentliga ramen. Halva uppdraget slutfört, så att säga.

De ursprungliga direktiven ställde vidare frågor, såsom: "Hur klarar kommuner och landsting sina välfärdspolitiska åtaganden utifrån demografiska, samhällsekonomiska och teknologiska förändringar?". De flesta studier pekar på att svaret är "inget vidare" och att det behövs mindre offentlig sfär och mer privata initiativ för att få bättre välfärd imorgon.

Detta berör inte kommittén. Och antal landsting i all ära - den stora frågan är inte vilken del av statsmakten som gör vad utan hur mycket medborgarna själva ska få bestämma. Självklart kan inte en parlamentarisk kommitté besvara en sådan fråga slutgiltigt, där finns ideologiska skillnader. Men den kunde utan tvivel ha lagt fram fakta om den nya verkligheten, trender inför morgondagen och hur andra länder har lyckats.
28/02/2007 11:42:39 am
Den skapande förstörelsen. Joseph Schumpeters klassiska uttryck "kreativ förstörelse" för de ständiga förändringarna och framstegen i kapitalismen är ständigt aktuellt. Gamla företag, jobb, maskiner och sätt att producera får hela tiden ge vika för det nya och bättre som sporras fram av skickliga entreprenörer i konkurrens. Genom historien har detta lett till motstånd mot förändring och protektionism. Och det är inte alltid lätt att låta det gamla försvinna även om det nya är bättre. Nu har ekonomhistorikern Jan Jörnmark publicerat en coffee-table bok på Historiska Media med foton av sådant som tillhörde det gamla, t ex industrimiljöer. Intressanta glimtar av det förgångna.

Se valda delar av boken här - >
27/02/2007 10:32:45 am
Det här kan bli intressant. Och det inte sagt som ironi. Snart genomförs ett arrangemang som heter Socialistiskt Forum. Jag hade gärna gått dit, om det hade tillåtits av arrangörerna. Deras agitation mot den nuvarande svenska regeringen och hyllningar av Kuba och Venezuela må vara förutsägbara. Men när de ska formulera vad de själva vill, t ex under rubriken "ekonomisk demokrati", är jag ärligt nyfiken. Bortom hetsiga debatter och plakat, vad vill dagens vänster? Uppenbart är att de har lämnat planekonomin bakom sig. Likaså idén att staten ska ta över alla företag. Men vad vill de? Förhoppningsvis kommer någon att rapportera något från detta.
26/02/2007 8:25:08 pm
Gjenforening. This Friday in Oslo, I was a main speaker at a conference arranged by Unge Höyre and Minerva. The participants were the leaders on different levels of the youth branch of Höyre through the decades. This was apperently the first time they had such a reunion, or "gjenforening". I also attended the great dinner party afterwards, in a former military palace. I think I was the only person there without a background in Höyre. Fantastic, you learn so much about a party and a country that way. What they stand for, what they are proud of. One speaker was a former Foreign Minister of Norway. He had started his political career in 1933 - the year my grandmother was born. It gives you some perspective.
26/02/2007 8:11:07 pm
Roundtable Lunch in London. Next week, I will lead a roundtable discussion over lunch, arranged by the think-tanks Reform and Stockholm Network. The topic is reform strategy for Europe and the aim to have a qualified discussion and some expert advice on this. If you are in town and want to contribute, drop by!

Read the invitation here - >
25/02/2007 2:37:52 pm
Tvärtom, Hedborg! Igår presenterades den sista rapporten av den så kallade socialförsäkringsutredningen, tillsatt av s-regeringen och ledd av f d s-ministern Anna Hedborg. Ämnet är sjuk- och arbetslöshetsförsäkringarna - två stora offentliga system som förklarar mycket av skattetrycket och påverkar arbetsmarknaden i hög grad.

Först "the good news". De föreslår att a-kassan ska trappas av ordentligt med tiden, som i t ex framgångsrika Danmark. Bra. Men sedan kommer det nya: den initiala nivån i a-kassan föreslås höjas, och det anses leda till högre sysselsättning. Tanken är att sjukskrivna då ska våga sig in på arbetsmarknaden och inte fortsätta vara sjukskrivna. Idag är sjukersättningen ju högre än a-kassan.

Alltså: ett bidrag som många lever av är mycket högt. Därför anstränger sig inte dessa för att komma in på arbetsmarknaden. Då bör man höja fler bidrag. De flesta torde se det orimliga i detta. Bättre i så fall att sänka den offentliga sjukersättningen också. Då kan skatten på arbete sänkas mer så att arbete lönar sig bättre. Då vill nog fler arbeta, däremot.

Läs Hedborgs DN-artikel här - >
23/02/2007 7:03:29 pm
Självkritisk? F d finansministern Pär Nuder skriver i s-tidskriften Tiden om orsakerna till deras valförlust. Artikeln presenteras som en "självkritisk" betraktelse av Nuder. Och den är visserligen inte ett inlägg i en fortgående kampanj fylld av bortförklaringar. Tonfallet är resonerande och Nuder välformulerad. Säkert har han poänger i de nedslag i datum som görs. Men i grunden förklaras valnederlaget med tillfälligheter och otur. Inget fel i politiken. Allt det gamla ska försvaras. Bara dålig timing och missar i kommunikationen. Pär Nuder borde istället ha tagit tillfället att se den nya globala verkligheten och fundera över hur hans värderingar kan fungera i framtiden. Han borde ju inse risken med att ingen i hans parti hittills har presterat en intellektuell tanke efter valet.

Läs artikeln här - >
23/02/2007 8:15:11 am
Oslo Next. I am on my way through massive amounts of snow and ice - the debate about global warming seems to have cooled off for the moment - to Norway and Oslo. I will be a main speaker at an annual conference of Höyre, the Conservative Party in Norway. They will gather some 100+ current and former leading representatives of the Party. My topic: That the conclusion from failure and success both in Continental Europe and the Nordic countries is that free-market reforms are the solution for Europe.
23/02/2007 8:12:00 am
Central Europe Digest. The Center for European Policy Analysis is a quite new institute in Washington, DC. They regularly publish - and distribute via e-mail - a newletter with analysis of events and developments in Central Europe. Very useful, read more here.
23/02/2007 8:05:12 am
Vad kritiken egentligen handlar om? Aftonbladets Lena Mellin har nog en bra poäng när hon idag påpekar att kritiken mot Carl Bildt kan kallas att göra en höna av en fjäder - men...:

"Men Carl Bildt är en rik man. Enligt regeringskansliet har han aktier, fonder och optioner värda 23 miljoner kronor. De kommer fortsätta att vara ett problem för Bildt så länge han sysslar med politik. Även om han tycker kritiken är småskuren."

Ordentligt med pengar, internationella kontakter och ovilja att erkänna fel som inte har begåtts. Sådant får statsråd tydligen inte präglas av i Sverige.
22/02/2007 2:24:40 pm
More Capitalism - Less Environmental Impact. The more foreign trade and foreign direct investments in a Chinese region or city, the lower are the emissions of sulphur dioxide (SO2). This interesting conclusion is drawn by Jie He, a Chinese researcher, in two studies.

In the first case, of exports, the reason is likely to be the fact that increased international competition leads to necessary improvements in the industries. In the second case, of investments, the foreign companies are simply more environmentally friendly than the old, state-owned industries. And their mroe labour-intensive production contributes to that.

In the current debate, not least about global warming, there is a tendency to believe that capitalism, companies and trade are the villains. To improve the environment, politicians are inclined to impose restrictions. These studies show the contrary. The environment needs more capitalism and globalisation, not less.

Read the studies here and here. (Thanks, Fabian!)
22/02/2007 2:09:39 pm
Samtal med doktorn. Igår talade jag med en läkare om diverse. Hon driver en egen praktik, som dock är upphandlad av landstinget och därmed huvudsakligen offentligt finansierad. Med skärpa påpekade hon hur bisarrt det är att det är politiker som styr över sjukvården.

Därpå berättade hon att hon själv har en privat skukvårdsförsäkring. En sådan är som bekant helt privat finansierad och man får vid behov gå till en privat klinik. Detta hade hon inte behövt göra tidigare. Men nyligen var det dags.

Och hon överraskades. Plötsligt fungerade allt, de problem i vården som alltid diskuteras fanns inte. Ingen kö, boka tid på nätet, trevligt bemötande, etc. Och vad är det då för skillnad? Resurser? Nej.

I det privata fallet är man en värdefull kund. Man kan välja bort vårdleverantören och de förlorar en intäkt. Konkurrens råder. Privat finansiering. Vinstintresse. Därmed helt andra drivkrafter - som skapar en helt annan vård. Utan nödvändigtvis större resurser.
21/02/2007 11:15:42 pm
This Never Happened To Berlusconi... Read more here.
21/02/2007 10:44:23 am
Turkiet och EU. Gårdagens föreläsning i Lund om betydelsen av att Turkiet blir medlem i EU blev bra. Ett samarrangemang mellan Timbro Syd och Lupef, Lunds universitets Politiska och Ekonomiska Förening. Rätt många åhörare och sedan turkisk mat på Kalmar Nation.

Undertecknad är ingen expert vare sig på Turkiet som land eller de pågående förhandlingarna med EU och dess olika protokoll och stötestenar. Istället tog jag upp det bredare perspektivet om framtiden för den muslimska världen, relationerna väst-islam, EU:s identitet och Europas ekonomiska framtid.

De huvudsakliga argumenten framgår av min debattartikel i ämnet i Expressen från november, kan läsas här. Och intervjun med studentradion ska man snart kunna lyssna på här.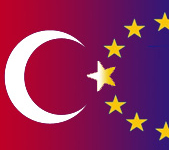 20/02/2007 10:12:36 am
Inequality, Not Poverty. The EU Commission has released a so-called social inclusion report. One main conclusion is that 16 per cent of Europeans live below the poverty line. Interesting.

But even more interesting is that the report is not about poverty at all. It is about income inequality, which is something totally different. The definition of "poverty line" is 60 per cent of the median income. But 60 per cent of a high median income, surely, might be better than 90 per cent of a low median income?

Of course. In a society where everyone have very low incomes - however the same level for all - by this definition, there would be no poverty. It might be of interest to know about income inequality too, but it is something different. Poverty should be measured not relatively but with a fixed income level. After all, it is with a certain income that people afford certain standards of living.

This is important. Most everyone want to fight poverty. But if this is defined relatively, it would be equally important to make the rich poorer as it would be to make the poor richer. And that would, in turn, likely decrease growth and increase the real poverty.

By defining poverty this way, the EU Commission doesn?t only describe reality wrong. It might also lead policy in a destructive direction.

Read about the report here - >
19/02/2007 3:06:40 pm
Smakprov på egen medicin. Liberala Ungdomsförbundet Väst kräver Hans Tilly på Byggnads på granskningsavgift - på samma sätt som hans organisation anser sig få göra av alla byggnadsarbetare. Illustrerar tydligt det bisarra i dagens ordning och behovet av förändring. Läs mer här.
19/02/2007 11:14:02 am
Free Kareem! The Egyptian blogger Abdelkareem expressed hiw views freely and has now been detained since November. On Wednesday, there will be a manifestation in front of the Egyptian Embassy in Stockholm for free speech. Join it. And read more here.
19/02/2007 10:56:53 am
Gunvor på nätet. Gunvor Engström, tidigare bl a VD för Företagarnas Riksorganisation, har startat en blogg. Redan flera bra inlägg i viktiga frågor om företagande och arbetsmarknad. Kan läsas här.
16/02/2007 9:12:43 am
In Eurointelligence: Ségolène Royal′s Dangerous Gamble. I have had the pleasure to write an article for the Comment & Analysis section of Eurointelligence. It is an independent internet-based service for economic commentary and analysis, directed by FT Associate Editor Wolfgang Munchau. My article, published today, is about the European labor market, and shows why Ségolène Royal′s proposals would be disastrous if they became reality.

Read the article here - >
16/02/2007 9:11:12 am
In Capitalism & Freedom: Sweden, France and Labor Freedom. In Slovenia, a very enthusiastic and skilled economic analyst, Rok Spruk, runs a blog called Capitalism & Freedom. Lots of striking facts and analyses, worth regular visits. I have now contributed with an article as a guest writer. Read it here.
15/02/2007 11:38:25 am
2007 World Economic Outlook. I am scheduled to speak at the 2007 World Economic Outlook Conference in Paris in May. It is organised by Global Insight, the globally leading company in economic, financial, and political coverage of countries, regions, and industries. Their work is impressive indeed, and of course I am happy to contribute. But most of all, I look forward to taking part of their assessments of the future.
15/02/2007 9:01:54 am
Replik Olausson m fl. För ett antal dagar sedan försvarade de fackliga företrädarna Erland Olausson, Ella Niia och Kjell Dahlström fackets agerande i fallet Wild′n Fresh, i SvD. Jag skrev en replik, som till slut inte kom att publiceras. Den intresserade kan dock ta del av repliken här.
14/02/2007 4:59:34 pm
The Flat Tax Revolution Continues. A recent publication by the Hoover Instuitution at Stanford University shows that quite a few countries have introduced the flat tax concept lately. It started as a theoretical idea - usually regarded as equally unrealistic and foolish - but became reality in Estonia. It was an essential part of the Estonian free-market reforms and enormous success that followed. Then, it spread over Eastern and Central Europe. Now, it continues in virtually every direction over the globe.

Read more here - >
14/02/2007 12:47:05 pm
You Get Less From Government Than You Pay. Many people seem to believe that they get more from government than they pay in taxes. So they support the current order. A new study by the Swedish Taxpayers Association shows that reality is in fact the opposite. Eight out of ten families are net payers, i e they get less from government than they pay. In fact, the contributions they get back are not nearly enough to pay for the taxes. And the two out of ten that are net receivers are stuck in a poverty trap of heavy marginal effects instead. All are losers in big government.

Read more here (in Swedish) - >
14/02/2007 11:49:32 am
Movement for European Reform. A new movement for a better Europe and European Union has been started by, among others, British Conservative leader David Cameron. Its aims include less concentration of political power in Brussels and more free-market economic reforms. A good direction and a good initiative, in which I will play a role too. There will be a first big conference in Brussels on the 6th of March. Read more here.
14/02/2007 11:33:19 am
Frihet, fred och försoning. Idag läste utrikesminister Carl Bildt upp regeringens utrikesdeklaration i riksdagen, vilket åtföljdes av debatt. Deklarationen utvecklar och preciserar det som har kunnat noteras i tidigare utspel och deklarationer. Mer fokus på fri ekonomi för fattigdomsbekämpning, stöd för EU-utvidgning, reformerat FN, en central svensk roll i EU och förändrat bistånd, än tidigare. Över huvud taget naturligtvis en mer kompetent och aktiv utrikespolitik. I den följande debatten höll den socialdemokratiske företrädaren Urban Ahlin ett anförande på tvärs mot sina företrädare - vilket betyder en stor förbättring - i bland annat synen på EU:s utvidgning och Sovjetunionen och dess arv. Världen blir bättre i det stora och även ibland i det lilla...

Läs Utrikesdeklarationen här - >
13/02/2007 2:18:53 pm
Europanytt. En ny sajt på svenska som sammanfattar nyheter om Europa har startats, av bl a journalisten Ylva Nilsson. En god idé, värd att följa. Läs här.
13/02/2007 2:15:23 pm
Webcameron. The leader of the British Conservatives, David Cameron, yesterday visited Sweden and Prime Minister Fredrik Reinfeldt. There are numerous similarities between them, their policies and how they have transformed their parties. And of course the big question is if Britain is the next country to have a shift of Government following this new leadership. Mr Cameron has a sort of web log called Webcameron - it can be found here.
13/02/2007 12:07:03 pm
Ett steg framåt. Byggnadsarbetare som inte är med i facket ska inte längre kunna tvingas att betala avgift till Byggnads. Detta enligt dagens dom i Europadomstolen. Detta innebär ett ökat skydd för en grundläggande mänsklig rättighet i Sverige - friheten att inte vara med i en viss organisation. Självklart ska den som vill vara med i facket - och betala avgift och få deras assistans på någon punkt - få vara det. Men den som inte är med ska inte behöva betala. På samma sätt borde den som vill ha kollektiva avtal få det och den som inte vill få avstå - utan att utsättas för fackets trakasserier. Förhoppningsvis är det en kommande fråga.

Läs mer - >
12/02/2007 1:24:42 pm
Who Said That Ideology Is Dead? Yesterday, the Socialist candidate for President of France, Ségolène Royal, presented her manifesto with 100 proposals. Wow. Francois Miterrand could envy the degree of socialism. She promises to fight globalisation and any free-market reform. She wants to increase the minimum wage, nationalise companies, increase taxes, re-regulate the labor market, expand public welfare contributions, boost public housing, etc. Of course all of this would not become reality if she wins, because when elected, politicians always turn more centrist. But if it had become France′s policy, it would be disastrous. And, perhaps, in my view, this program makes it more unlikely that she wins - she is too far from mainstream.

Read the FT about it here - >
12/02/2007 1:20:48 pm
Phelps About Entrepreneurial Culture. Last years Nobel Laureate in Economics, Edmund Phelps, writes today about entrepreneurial culture in the WSJ. He points out that the current "social model", with its vast government interventions in the economy, is one explanation for the economic problems of Europe. But he points to several studies that show deeper roots for the problems, not least historical - but also a spirit among people that work and entrepreneurship are not much to strive for. Very interesting!

Read the article here - >
12/02/2007 10:37:09 am
KGB Man. Russia has turned into a highly authoritarian state. The signs have been numerous and the direction obvious for a number of years. It is now considered "not free" in the assessment of the independent Freedom House, with grade 6 in political rights and 5 in civil liberties - where 7 is the most authoritarian. Read here.

It is with that background one should regard the speech by Vladimir Putin at the Munich Conference on Security Policy. He declared he would speak frankly and did so. He was fiercely critical of the US and strongly defended the rights of states as opposed to rights of individuals. The view of the world was that of a leader who sees many enemies and talks of international structures, never values. Of course Russia is always seen as victimised. Revealing.

Read Putins Speech here - >
12/02/2007 10:10:18 am
Moderna myter. KTH-forskaren Per Welander har en utmärkt blogg med detta namn. Där granskas diskussionen om klimatförändringar och nu inte minst den s k IPCC-rapporten. Mycket avslöjande. Läs här.
12/02/2007 10:04:17 am
Efterklok Schyman?

"Personligen vill jag gärna se Astrid Lindrens porträtt på den svenska enkronan. En av henns sagofigurer kan pryda myntets baksida. Varför inte Pippi på pengarna?"

Något som hade varit betydligt mer sannolikt om Sverige hade infört euron - vilket Schyman som bekant motsatte sig. I dinapengar.se.
08/02/2007 4:02:22 pm
TT om ekonomisk frihet. TT skrev igår en kort artikel om Index of Economic Freedom, efter vår presentation. Publicerades i en rad morgontidningar idag. Kan läsas här.
08/02/2007 3:55:20 pm
Anti-Social. That is how I sometimes describe the so-called "European Social Model", since it obviously produces seriously negative social effects. Walking along a street in the magnificent old colonial city of Olinda in Brazil, my eyes fell on a sign warning for it. At first glance. It was, however, a subtle warning for a dangerous dog. And that might perhaps be taking the comparison a bit far...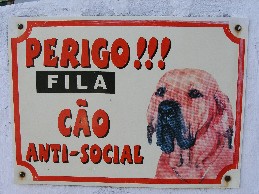 07/02/2007 3:25:48 pm
The Index Presented. Today, the 2007 Index of Economic Freedom was presented at a conference here in Stockholm. In my view a successful and very interesting arrangement. Sweden is number 21 and gets several high scores, but low on taxes, government size and labor freedom. Read more about the Index here and my chapter, about Labor Freedom, here. Also, see the PPT presentations of Tim Kane, Stefan Fölster and me here, here and here. Finally, here is the press release and here you can order a copy of the book (408 pages) or the CD.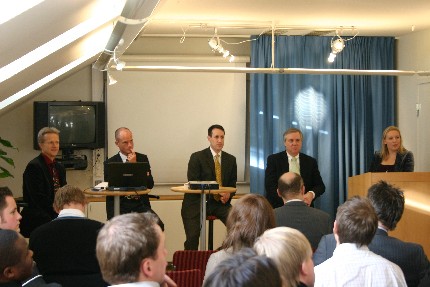 07/02/2007 3:24:28 pm
"Tacka friheten för framgången." Svenskt Näringsliv har en artikel om Index of Economic Freedom i sitt nyhetsbrev, med referat från presentationen. Kan läsas här.
07/02/2007 3:15:02 pm
40 procent fri. Igår kväll lanserades boken "Till 40 procent fri" (Timbro) på Junibacken. Boken är skriven av Robert Gidehag och Fredrik Bergström och handlar om hur staten styr en vanlig familjs liv. Ett viktigt, vardagligt, perspektiv på ett ämne som annars kan te sig byråkratiskt och stort. Boken visar tydligt hur staten belastar inte minst familjer med höga skatter och på en rad sätt har makten över våra liv. Lanseringen genomfördes på temat familj och många barn var där. I egenskap av projektledare för boken på Timbro inledde jag kort tillsammans med min lilla Rebecka.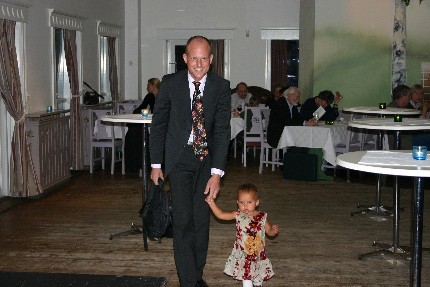 07/02/2007 2:15:13 pm
Eurointelligence. There is a new internet-based service about economic news, analysis and comments called Eurointelligence. It is free for now, but there will probably be a charge. My first impression is very positive - there are numerous useful and easily accessible facts and up to date comments.
06/02/2007 11:41:17 am
Fack off! Sofia Appelgren, ägare till salladsbaren Wild′n Fresh i Göteborg, avser sälja sitt företag. Detta uppger hon just nu i en TT-intervju. Pressen blev för hård, säger hon, och nämner hur fackets maffiametoder till slut sträckte sig till att terrorisera hennes privatliv. I ett land där ett sådant agerande av facket är tillåtet är det fel på lagen. Fundamentala argument om skydd för grundläggande friheter talar för att lagen ska ändras. Denna händelse är upprörande, skadlig för framtiden och skamlig för varenda fackligt aktiv.
05/02/2007 1:50:46 pm
International Attention. There has been quite an international interest in the 2007 Index of Economic Freedom, and in my chapter. As far as I have seen, so far there have been comments in a few hundred newspapers, web pages and blogs. The Wall Street Journal had a near full-page article. Generally, the reviews have been very positive. And on Wednesday, it is time for the release in Sweden.

Read the WSJ article here - >
05/02/2007 1:24:23 pm
State of the Union. Some time ago, US President George W Bush gave the State of the Union speech. The Economist pointed out that it is fortunate that the state of the Union is better than the state of the President. And indeed, his power is now very limited and polls are not good at all. But the speech contained good things, such as the directives for immigration reform. But even more, the health care reform plan is very good. It would keep federal spending down, spread the opportunity for private insurance and solve lots of bureaucracy. It is too bad that the current political situation makes this reform quite unlikely.

Read the State of the Union here - >
05/02/2007 1:04:40 pm
Partiledardebatt. Några blickar på vad som har hänt i landet den senaste månaden visar egentligen inte så mycket nytt. Många händelser, mycket förutsägbart. I Göran Perssons sista partiledardebatt framfördes olika typer av klart avmätta tack från de övriga partiledarna. Själv var han som vanligt och påstod bland annat att Centern styrs av "Timbrohögern och Stureplansmänniskor". Roligt på sitt sätt men självklart rena dumheter. Det faktum att Centern gick framåt i valet torde visa att partiet inte är kidnappat utan snarare återknyter till gamla frihetliga rötter.
03/02/2007 4:20:16 pm
Back! After a month with my wife and daughter in Brazil, I am back in Sweden. It was really a great time off, strongly recommended. After all, one has to remember what is number one in life and what comes second and third.

Of course one cannot claim to know such an enormous country as Brazil well after one month. But naturally, there are observations that one can make. We visited three states - Brazil is a federation - in the North-East, which are all quite poor.

Brazil is fascinating. Extremely diverse, passionate, colourful and very friendly. But also a country of poverty, crime and racial divisions. A visitor gets to see all the strikingly positive things directly, and the other seem to appear from time to time later.

There is a lot of poverty around the countryside, and one wonders why. What obstacles are in the way for people to get better lives? After all, poverty is falling sharply in many countries. Of course the bureaucracy surrounding most things is overwhelming. And corruption in the administration is there.

In one place, iut took several days for the bank to repair the only cash machine. All the restaurants there suffered - and most likely the bank too. Why did it take so long? Well, the financial sector is heavily regulated and international competition is limited.

The recent elections were apparent in many places. Still, old posters were there, of Lula and his competitors. Positive to see such a vast and rather poor country but a well functioning democracy. Far out in the countryside there were posters.

Anyway, the trip was more about family, experiences, sun and carneval than about economics and politics. But now back to business.
03/02/2007 4:19:25 pm
Economic Freedom - Stockholm, Wednesday. The 2007 Index of Economic Freedom (Heritage/Wall Steet Journal) has been presented in Hong Kong, which was the freest economy. On Wednesday, we will present it in Stockholm. There are a few seats left, read more here. (Attendants will get a copy of the 408-page publication and a CD.) Some more information about the 2007 Index in advance can be found here.

I have written Chapter 2, about the need for Labor Freedom in Europe. That is a new category in this year?s Index. The correlation between the degree of economic freedom and prosperity - and indeed between labor freedom and employment - is strong. Ther facts of the Index thus leads to obvious policy recommendations. In the case of Sweden, the main focus should be cutting taxes and public expenditure and de-regulate the labor market.



03/02/2007 4:18:25 pm
Letter From the Golden State. I received a letter from Arnold Schwarzenegger, Governor of California. He thanks me for my book "European Dawn", which I sent together with some other business, and he sends his "best wishes for every future success and happiness". Nice and professional.
03/02/2007 4:17:40 pm
Photos from Trinity College. A few photos from my speech at Trinity College in Dublin in November dropped in. The group photo is with the organisers of the Philosophical Society and, among others, the Chariman of the meeting, the reformist former Irish Prime Minister Garret Fitzgerald.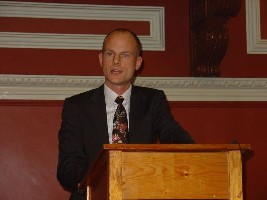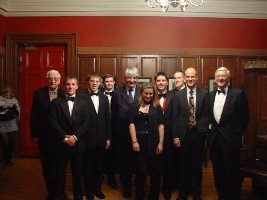 03/02/2007 4:16:40 pm
Climate Change. No, I am not referring to the drop in outside temperature of some 30 degrees that I experienced after 13 hours in a plane from Brazil to Sweden. Of course I refer to the IPCC report about global temperature possibly increasing by 2-4 degrees in 100 years that was presented yesterday.

Hysteria is all over us. The "Climate Threat" is supposed to be here. It is something that appeals both to people′s demand for doomsday scenarios and idea of the original sin - people are actually the main problem of the planet. Media emphasises the threat part and point directly to the politicians to "do something".

Of course this will lead to politicians doing "something". And what they normally do is restrict freedom by regulations, taxes and other state intenventions in society. Regardless of whether it works or not, they will say that at least they did "something". And when people are considered the problem, it is even more legitimate to restrict our freedom.

A climate change might be going on. There are serious academic errors that have been pointed out in these studies, but I believe that there might be a change. I also believe that man has something to do with it, though, the main thing is likely to be a normal change. Climate does normally change, for a variety of reasons.

But, having acknowledged the possible change, it is not automatically a threat or something that demands "something" from politicians. The change may bring numerous benefits to cold places of the planet. And where there will be challenges concering floods or heat, there will be entrepreneurs to solve it. If the economy is free, that is.