Thursday 30/03/2023, 13:11:53
03/02/2007 4:17:40 pm
Photos from Trinity College. A few photos from my speech at Trinity College in Dublin in November dropped in. The group photo is with the organisers of the Philosophical Society and, among others, the Chariman of the meeting, the reformist former Irish Prime Minister Garret Fitzgerald.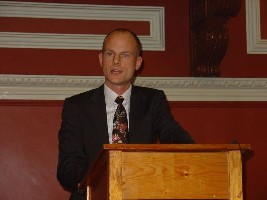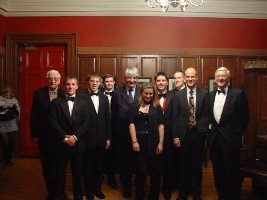 <-- Home