Tuesday 26/09/2023, 07:23:57
07/02/2007 3:25:48 pm
The Index Presented. Today, the 2007 Index of Economic Freedom was presented at a conference here in Stockholm. In my view a successful and very interesting arrangement. Sweden is number 21 and gets several high scores, but low on taxes, government size and labor freedom. Read more about the Index here and my chapter, about Labor Freedom, here. Also, see the PPT presentations of Tim Kane, Stefan Fölster and me here, here and here. Finally, here is the press release and here you can order a copy of the book (408 pages) or the CD.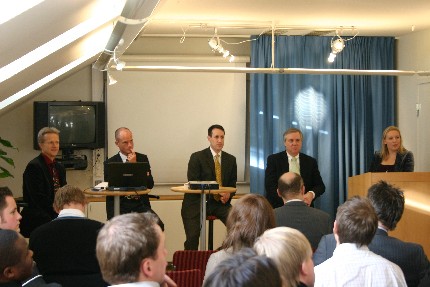 <-- Home