Thursday 30/03/2023, 19:22:25
20/08/2007 12:59:00 pm
In the Office. This summer, I have been going on and off duty. Today, however, I am formally back full time. Though far from entirely sunny and warm, this summer has offered several relaxing activities for me.

A few days ago, I watched Yamato, the Japanese drummers, part of the Stockholm Cultural Festival. Very impressive. A display of energy and rhythm. An image of the old Japan.

Yesterday, we were among the 35 000 who watched the Royal Philharmonics in a concert outdoors in the sun. Apparently the biggest arrangement of its kind in Europe. Very nice atmosphere.

I am now probably also one of the last Swedes to read Stieg Larsson′s thrillers. Very intriguing stories and personalities, though regrettably partly with a somewhat narrow leftist perspective on society.

Apart from Gotland, there was also a bit of sailing. Always a remarkable thing to do in the Swedish archipelago. It is so huge and there are so many islands. Stress levels come down quickly when you get out there.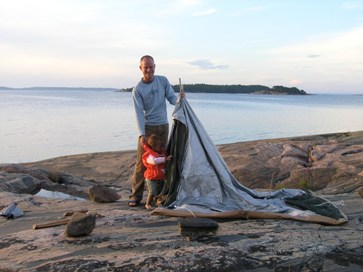 Raising the tent with our helpful daughter Rebecka.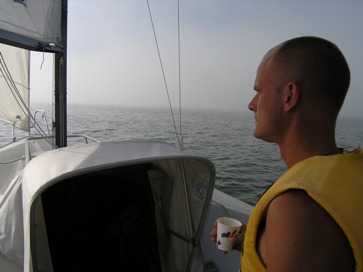 Trying to navigate in thick fog.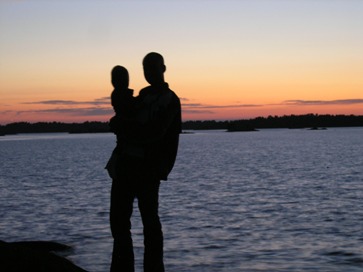 With Rebecka in the peaceful archipelago evening.
<-- Home