Wednesday 04/10/2023, 02:16:23
06/03/2008 3:03:01 pm
John Howard. Yesterday evening, I attended the annual Gala Dinner of the American Enterprise Institute. Some 1000 people were there - US senators, administration advisors, think-tank people, academics, diplomats. This year′s speaker and recipient of the AEI Prize was John Howard, former Prime Minister of Australia. He launched a number of free-market reforms and was re-elected several times. His speech was rather straightforward, focusing on values.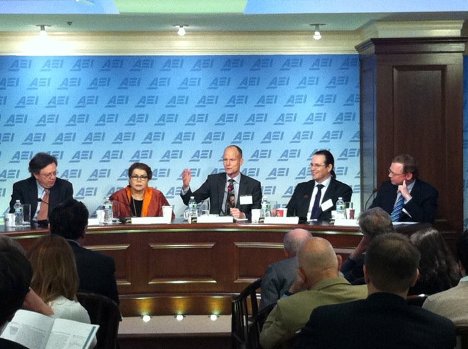 <-- Home