Wednesday 04/10/2023, 02:25:10
04/04/2008 1:53:20 pm
With Bendukidze. In Georgia, I met with Kakha Bendukidze, the former Minister of Economy and Reform Co-ordination - currently Head of State Chancellery. He invited me with my family to his house for lunch. The day before, the President of Georgia had just signed his latest reform package. It contains the plan to decrease the total tax on labour from the current 25 per cent to 12 per cent - in five years!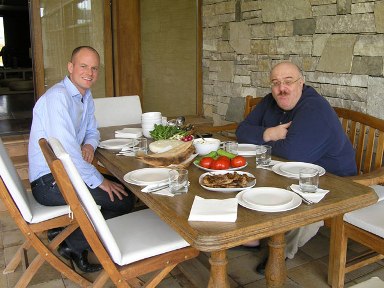 <-- Home