Wednesday 27/09/2023, 11:27:03
15/04/2008 10:47:41 am
Reforms for Italy? I spoke in the European Parliament this morning about my book - focusing on reform strategy, also related to the EU. A substantial part of the discussion focused on Italy, where Silvio Berlusconi won a decisive victory in both chambers. The fact that the Communists lost their seats for the first time is an event in itself. This can be interpreted as a strong mandate for Berlusconi to launch substantial reforms. Italians want change and a strong government. It is often claimed that Italy is "ungovernable", but if there has ever been a chance, this is it. If the coalition can just agree, things can really happen. There is a great need and expectations are huge, so Berlusconi has to deliver.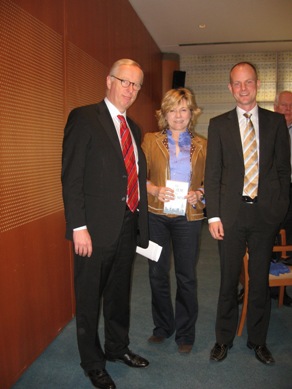 With MEP:s Gunnar and Pilar after the meeting
<-- Home