Wednesday 04/10/2023, 02:26:38
24/06/2008 12:06:49 pm
Writing and Events. These days, I try to focus on writing a new publication. But I received some information about previous events. Here, one can watch me speak at CEPOS in Copenhagen. And below is a picture of me on the panel in Prague with Vladimir Dlouhy, former Czech Industry Minister, and John Fund from the Wall Street Journal.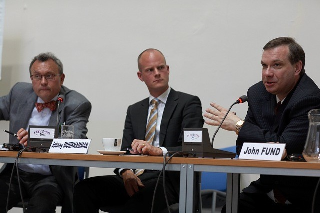 <-- Home