Wednesday 27/09/2023, 10:44:43
09/07/2008 8:00:25 pm
A Tight Race. Today, Karl Rove gave his official speech in Visby. He is of course a very persuasive person and managed, I think, to show that McCain has a very good chance against Obama. But he also outlined a number of things McCain had yet not done but needs to do to win. Not least did this involve talking about himself, because he has a fascinating story to tell.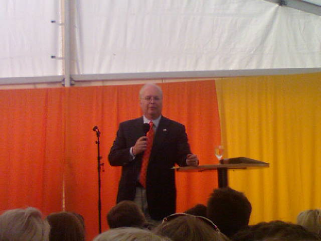 <-- Home