Wednesday 04/10/2023, 01:57:15
12/09/2008 7:28:16 pm
Stuck in Russia. Sheremetyevo Airport. Dirty. Cigarrette smoke. Horror films on tv. Angry staff. Doors that won′t open. Information boards out of order. Construction work. Lots of vodka.

I just came from Tokyo. A dynamic, modern, fashionable, clean and very polite place. The difference could not have been bigger. The question why things turn out completely different is sometimes well illustrated.

First, wait two hours to know if there was a room at the transfer hotel. Then, the person who would know was not there. The hotel could not be called. Why? The transfer desk had no phone. But I had a phone! They were not allowed to give me the number... And then nothing.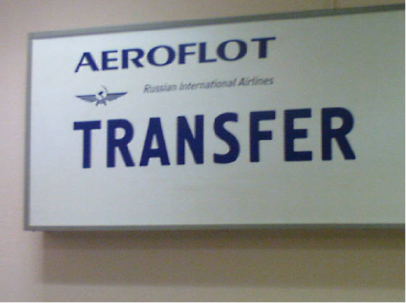 The Areoflot transfer desk - suitably using their old logotype (up left)
<-- Home