2007-04-30 06:53:35
Bidragsrörelsen. S-ordföranden Mona Sahlin och LO-ordföranden Wanja Lundby-Wedin lovar i en debattartikel idag i DN återställd a-kassa om det blir regeringsskifte vid nästa val. Troligen försöker de locka fler att deltaga i morgondagens demonstrationer.

Detta är deras "gemensamma besked", påpekar de. Innebär det alltså att LO avser ställa upp i valet som politiskt parti? Eller bara att Wanja Lundby Wedin kandiderar till den lagstiftande församlingen? Nej, antagligen bara att ett korrupt maktförhållande mellan parti och fack består även med Sahlin.

Med detta lovar de alltså att höja bidrag till dem som inte arbetar. Och för att finansiera detta rimligen att skatterna ska höjas igen för alla. Det kommer då att löna sig mindre att arbeta. Är detta vad den s k arbetarrörelsen kan presetera inför första maj?

Artikeln är full av dumheter och fördomar. T ex sedvaligt svepande kritik mot USA, där låginkomsttagare påstås tvingas ha två arbeten. Fölrvisso finns jobb i USA med låga löner, medan samma grupper här är förtidspensionerade på än lägre nivåer. Men framför allt är det huvudsakligen hölginkomsttagare i USA som har flera arbeten, för att de gillar det de gör så mycket.

Vidare påstår de att regeringens politik bygger på "fördomen" att arbetslösa är lata. De får själva antas tro att lönsamheten för arbete inte påverkar viljan att arbeta - eller annorlunda uttryckt att människor inte påverkas av ekonomiska incitament. Varför då inte ha en offentlig a-kassa på 100 procent? Eller 110? Óch samtidigt höja inkomstskatten med 10 eller 20 procent?

Slutligen kritiserar de skattsänkningarna som har genomförts. Detta med argumentet att miljarderna annars hade kunnat användas för att "förbättra välfärden, öka rättvisan eller göra något åt miljöproblemen". Ja, eller rädda världen, lockas man tillägga. När människor själva får behålla sina pengar använde de enligt Sahlin och Lundby-Wedin alltså bara dem till något onödigt. Blott stat och politik kan göra nytta. Så varför då inte höja skatterna dramatiskt?

Detta är samma platta, populistiska, okonstruktiva och föråldrade plakatpolitik vi lär se mer av imorgon.
2007-04-30 06:45:06
Norge - reformstaten? Undertecknad är värd för ett lunchseminarium den 15 maj med Norges förre finansminister Per-Kristian Foss. Före detta näringsminister Björn Rosengren (s) refererade i ett ökänt uttalande till Norge som "den sista Sovjetstaten". Uttryckets exakta innebörd är oklar, men i en tid då många länder har liberaliserat - inte minst nordiska grannar som Island och Danmark - har få stora reformnyheter kommit från Norge.

Har Norge envist avstått från förändring? Vilka är i så fall förklaringarna till fortsatta ekonomiska framgångar för Norge? Eller har Norge i själva verket reformerat, men att det norska exemplet är mindre internationellt känt? Hur kan utvecklingen förväntas vara kommande år?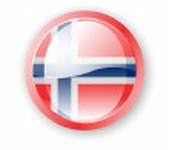 Läs mer på timbro.se - >
2007-04-28 10:27:23
Reforms Today and Tomorrow. Right now, I am reading lots of publications about the need for reforms. One of the more poular ones, The Future of Europe - Reform or Decline, by Alberto Alesina and Francesco Giavazzi, can be broadly recommended. The more new parts are about technology and integration. They also effectively break the myth about Europeans working less than Americans because we like leisure time more - it is rather a case of taxes and social security creating disincentives to work.

Tons of studies are published about the essence and effects of globalisation. One of the most interesting, in my view, is Globalisation: the Great Unbundling(s), by Richard Baldwin. He shows how this second wave of globalisation moves us from competition between countires or companies to competition between single employees within companies.

In the policy implications, Baldwin points out that society needs to be set for quick change and points out that politicians can less than ever predict or plan development. For example, European politicians should not believe that state-funds to R&D or pushing people in "information society" jobs would guarantee a winning global position. Rather, it is all about flexibility.
2007-04-28 00:30:27
Los Pelados in China. My good friend Fabian sings, among other things, in a great band called Los Pelados. They are now going to China for several concerts. One of them is apparently going to take place at a music festival that normally has several hundred thousand people in the audience. Take that, Rolling Stones! Anyway, perhaps this is another sign of China modernising and opening up...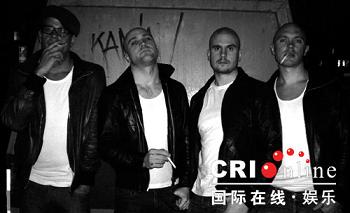 Read more (in Chinese) here - >
2007-04-27 23:07:22
Coolest Name Ever? I noticed a few blog comments in the US about my Cato speech - see it here - and the following debate - for example here. At the blog of my co-panelist, Ezra Klein, there was a comment that caught my eye. Someone considered my name the "coolest ever", see here. The first time, I can assure you. Funny.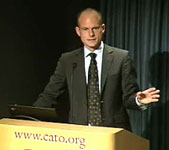 2007-04-27 23:05:12
Salladsmingel. Invigningen av En annan salladsbar var mycket trevlig. Affärstidningen realtid.se tog mingelbilder, se här. Nedan undertecknad och Erik Zsiga, glada för detta steg framåt för avtalsfriheten.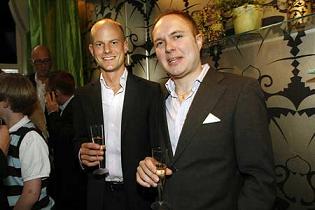 2007-04-27 09:55:52
Shattered Dreams. At a meeting in Washington, DC, I received a copy of a new publication, "Shattered Dreams: 100 Stories of Government Abuse". I haven′t read all of it. But it tells 100 stories about when the American federal government has damaged the lives of ordinary people by taking away citizen′s fundamental rights. It is an important publication. The government is not necessarily friendly just because a country is a democracy or its powers are limited by a constitution. Its rule is still based on force, which is sometimes abused.

Read the publication here - >
2007-04-26 16:48:57
En annan salladsbar. Bor du i Stockholm? Jobbar du i Stockholm? Kan du alls ta dig till Stockholm? I så fall är lunchstället numera givet: En annan salladsbar, på Birger Jarlsgatan 22. Fredrick Federley och Dominika Peczynski öppnar portarna imorgon, efter kvällens invigning.

Jag har ingen aning om kvaliteten hos deras produkter ännu - den är säkert hög - men jag går dit i mycket för kampen för avtalsfrihet på arbetsmarknaden. Den som oroas över ökad avtalsfrihet och mindre kollektiv makt på arbetsmarknaden bör läsa detta.
2007-04-26 15:32:43
Earth Day. Apparently, a few days ago was Earth Day, a celebration which once led to a lot of environmental legislation in the US. In an article in The American, Indur Goklany, shows that the environment actually improved significantly before the first Earth Day in 1970. And that a lot of environmental legislation today are in the way of further improvements.

Read the article here - >
2007-04-26 09:41:16
Wallström Cheering for Sahlin and Royal. EU Commissioner Margot Wallström took a leading role in the Swedish Social Democratic party, after the new leader, Mona Sahlin, was elected. Now, she writes at her blog at the EU Commission web page that she "cheered" when it was clear that the Socialist President candidate in France, Ségolène Royal, was set for the second round. The second cheer is somewhat remarkable, since Wallström likes to be portrayed as a politician in the middle whereas Royal is a far-left Socialist. But the main point is that Wallström has to decide if she is going to continue as EU Commissioner or be a Socialist politician in Europe. She can′t be both at once.
2007-04-25 10:47:07
From NYC to Sthlm. I just came back from a very sunny and warm New York to an equally sunny and almost as warm Stockholm. A brief night of no sleep behind me. Could fortunately read a bit, for example about Boris Yeltsin in a good obituary in the Herald Tribune. Last night, we had a drink with some friends at the famous Boat House in Central Park - nice indeed. And the day before, there were big celebrations of the Greek National Day. A march that went on for hours - lots of Greek people in New York. It is indeed the famous melting pot. But now back in the office for a while.
2007-04-23 17:25:21
Leijonborg. När Lars Leijonborg valdes till partiledare för tio år sedan var utgångsläget bistert. I stort sett ingen ansåg att Folkpartiet hade en omistlig roll i svensk politik. Sedan dess har partiet fått bättre valresultat och addresserat viktiga ämnen som utbildning och integration.

Detta bör man minnas. Leijonborg har gjort betydelsefulla insatser, också i form av att öppna upp för nya personer. När en partiledare avgår mitt i problemens stund följer ofta massiv kritik bortom högtidsorden. Naturligt, men inte så konstruktivt.

Att leda Folkpartiet är nog både svårt och otacksamt. Lars Leijonborg har många starka sidor; han är genuint bildad, påläst och strategisk. Möjligen ingen strålande kommunikatör, men ingen är bra på allt. Hans avgång illustrerar snarare Folkpartiets brister än hans egna.

Problemet är att de ledande i Folkpartiet frågar sig: Hur ska Folkpartiet klara sig och växa i nästa val? De borde fråga sig: Vilka förändringar behöver samhället och kan Folkpartiet stå för den agendan? Ingen politisk rörelse har någonsin blivit stark utan en idé om samhället snarare än taktik.

Ska bli spännande förvisso att se vem som tar över, men desto mer intressant att se om Folkpartiet klarar att förnyas, bli ett parti med mer substans på fler områden och mod att gå före.
2007-04-23 17:10:22
A Timely Sign: The Man Who Directed Russia Towards Democracy Dead. The demise of Boris Yeltsin can be seen as a symbol of the development in Russia. In very critical times, as the Soviet Union fell apart, he became a leader towards democracy and capitalism. During Vladimir Putin, however, the former has been increasingly replaced by authoritarian rule. And capitalism doesn′t benefit from the corruption, oligarchs or harrassment of people like Mikhail Khodorkovsky. People here in the US who know Russia are very pessimistic indeed. Some fear a sort of collapse of the regime before the next elections.
2007-04-23 16:59:19
Sarkozy in the Lead. Obviously a huge voter turnout in France, almost 85 per cent of the electorate. It is a country longing for a direction and real leadership after the failure of Jacques Chirac. And indeed it is time for a change; there are problems in France that a good business cycle will not solve. As predicted, it seems that Nicolas Sarkozy and Ségolène Royal came out as the two candidates for the next round. And Sarkozy seems to be well in the lead with 32 against 25 per cent. This is promising. I repeat: the outcome in France will affect the degree of reforms in many other countries too.

Read more - >
2007-04-20 18:39:54
The City. I am right now in New York, after a mere three hours on the train from Washington, DC, yesterday. Some meetings cancelled, will be more reading and writing, then. The sun is shining in this the city of cities. New York is always striking because it is so intense and diverse. Nowadays also because it is so peaceful, with crime rates lower than most cities in the US and Europe alike.

Clearly, New York has much going for it, but I am fascinated with the fact that its financial sector is increasingly losing to London. This is due to relatively more harmful financial regulations in the US after the financial de-regulations in Britain during Thatcher. This has and will have effects on the rest of the economy, the supply of capital, and thereby the situation for entrepreneurs and jobs.
2007-04-19 04:03:29
Another Day of Meetings... My day started with meetings at Americans for Tax Reform. I also got to speak at the so-called Wednesday meeting of the center-right coalition. Very good for making contacts and exchanging information.

Then, I visited the people at the Centre for European Policy Studies, a new and very promising think-tank. I can recommend their Central Europe Digest newsletter, and of course their soon more frequent longer studies. They just had Leszek Balcerovicz, former Finance Minister and later Head of the Central Bank of Poland there as a speaker. He apparently likes my book "European Dawn".

Last, but not least, a meeting with the Swedish Ambassador Gunnar Lund in the new Sweden House in Washington Harbour in Georgetown (worth a visit!). For my research into reform strategy, his experience of economic reform and also the role of the EU can provide very interesting information.
2007-04-19 03:49:54
Whole Foods. The average American has an income which is something like 25 per cent higher than that of an average European. Sometimes, one might wonder how this can be noticed in daily life. Some things are, after all, not better in the US.

The cars, and the number of cars per family, however, are a well-known sign of higher incomes. I noticed another yesterday evening, buying things to eat and drink in Whole Foods in Georgetown. Whole Foods is the world′s largest retailer in natural and organic foods. I usually don′t complain about the supermarkets or food retailers at home. But this felt like coming from a poor country to a very wealthy one. I think almost everything was better. There was more of all goods, quality was higher and most things were made for a healthy lifestyle.

Sometimes, it may be hard to really see what comes around the corner if growth is high. Other times, it is much easier to see the direct improvements in everyday life.
2007-04-17 22:50:20
Meetings. Today, I had a number of interesting meetings in a slightly more spring-like Washington, DC. I discussed the need for reform of pensions and elderly care, and strategies to do that, with Richard Jackson at the Center for Strategic and International Studies. One publication that compares reforms in twelve countries seems particularly interesting. I also met with, for example, Anders Åslund, Senior Fellow at the Peterson Institute of International Economics. His experience and expertise in issues concerning reforms in Eastern and Central Europe in particular is impressive indeed. Here is one piece by him about the Eurasian growth paradox.
2007-04-17 22:45:19
Bra val av ordförande. Signhild Arnegård Hansen är valberedningens förslag till ny ordförande i Svenskt Näringsliv inför stämman i maj. Det är ett utmärkt val, inte bara för att Signhild är klok, påläst och sympatisk. Hon är också en riktig företagare; ägare, grundare och chef för Svenska Lantchips. Det ger en ovärderlig erfarenhet och trovärdighet i den nya rollen.

Läs mer - >
2007-04-17 22:19:37
Strict Gun Control - More Shootings? The tragic shooting at Virginia Tech is of course all over the news. And the thought preoccuping most people′s minds right now is how to make such events more unlikely in the future. Intuitively, one might think that there needs to be stricter laws against carrying weapons. This is definitely the conclusion in European debate.

Research, however, shows another picture. One study looked at all the multiple-victim public shootings in the US between 1977 and 1999. It concluded that such attacks decreased by 60 per cent in US states that passed laws making it easier to carry guns. The simple reason might be that criminals always have guns, but they hesitate to use them if it is likely that people can defend themselves with guns too.

Personally, I don′t like the idea of a society where everyone is armed. But one has to look at reality as it is when searching for solutions that can save lives.

Read more here - >
2007-04-17 03:49:39
Cato Policy Forum. My speech at the Cato Institute in Washington, DC, and the following debate, turned out well. Several interesting arguments were exchanged, in my view. And I think it was a relevant discussion, since the issue of what to learn from the Nordic countries and what to avoid are quite frequent parts of the American debate. The whole arrangement can be watched here. It was also broadcast live on C-Span; national American TV. Furthermore, tomorrow I am interviewed in the Cato Daily Podcast, which can be downloaded here.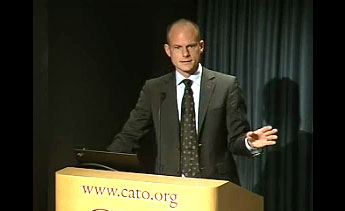 2007-04-17 02:46:06
Nytt Amerikabrev av Wästberg. Olle Wästberg, generaldirektör för Svenska Institutet, är också i denna region i USA just nu. Han har skrivit ett tänkvärt s k Amerikabrev, om fundraising, som skickades till prenumeranterna igår. Kan läsas här.
2007-04-16 13:46:59
Rätt väg. Finansminister Anders Borg har således presenterat den s k vårbudgeten, vars huvudsakliga innehåll har varit känt en längre tid. Den innehåller reformer i fyra paket, för företagande, jobb, integration och ungas möjligheter. Troligen innehåller denna vårbudget fler reformer än de senaste tio sammantaget. Och det är reformer som flertalet analyser har pekat på i bred enighet som viktiga. Slopad förmögenhetsskatt och lägre skatt på arbete förtjänar särskilt att nämnas. Flera prognoser, om stark ökning av sysselsättningen och sjuunkande skattetryck till 47,7 procent redan i år, är intressanta. En del av innehållet tycks ha varit kontroversiellt inom regeringen på förhand, men nu blir det av. Budgeten är en intressant relief till mitt anförande senare idag på Cato Institute, om huruvida USA bör bli mer som Skandinavien. USA må ha ett avsevärt bättre utgångsläge, men Sverige - som skandinaviskt exempel - går just nu snabbare i rätt riktning.

Läs mer om vårbudgeten - >
2007-04-15 18:46:48
Tomorrow. Yesterday, I was jogging along the Potomac river in Washington, DC, where high schools arranged the annual regatta. Today, rain storms have arrived and spring seems far away.

Monday starts off for me with a meeting with Lawrence B Lindsey, former Assistant to President George W Bush on economic policy and President of the National Economic Council. He is also the author of "Puppetmasters", about how policy is shaped.

Then, time for the Cato lecture and some meetings there. I will also be interviewed for the Cato Daily podcast. After that, I will meet several people at The Heritage Foundation, some that I know well. Kim R Holmes, Vice President at Heritage, and former Deputy Secretary of State in the US, will chair the meeting.

And more - not yet scheduled. Things usually happen here with short notice.
2007-04-14 14:19:34
In the US. Landed yesterday in a sunny Washington, DC. There are flowers on the cherry trees. Had a Samuel Adams at Martins Tavern in Georgetown. An intense and exciting week awaits.
2007-04-12 09:14:51
I DI: Facket bromsar löneutvecklingen. Idag har undertecknad en debattartikel i Dagens Industri (ej på nätet) med anledning av avtalsrörelsen. Budskapet är att facket - i motsats till hur det ofta låter - snarare bromsar löneökningar än bidrar till dem:

"I Storbritannien, där kollektivavtal täcker en mycket liten del av arbetsmarknaden, ökade reallönerna i genomsnitt med 1,5 procent per år 1991-2000 och beräknas öka med 2,4 procent per år 2001-2008, enligt EU-kommissionen. I Frankrike, med omfattande kollektivavtal, är motsvarande tal 1,1 procent respektive 1,2 procent. I Sverige, med omfattande kollektivavtal, gick det något bättre, med 1,4 respektive 2,0 procent. Men Storbritannien ligger högst.

Vad avgör lönen om inte fackets kollektiva makt? Jo, hur produktiviteten utvecklas, hur mycket ytterligare värde en medarbetare skapar per arbetad timme varje år. Detta medger även facket i mer seriösa stunder. Då framhåller de istället att stor facklig makt leder till att en större andel av produktivitetsökningen går till löner. I så fall skulle det avspeglas i hur stor del av hela ekonomin som går till löner.

Det stämmer inte heller. I Storbritannien var löneandelen år 2006 hela 74 procent, i Frankrike var den 66,5 procent och i Sverige 69 procent, enligt EU-kommissionen. Med detta inte sagt att en hög löneandel är viktigt, bara att mer makt åt facket inte garanterar en hög andel. ...

Produktiviteten utvecklas bäst i företag på fria marknader där konkurrensen är tuff. Inte minst drog McKinsey slutsatsen i sin Sverigestudie att den goda tillväxten de senaste tio åren i hög grad var en följd av avregleringarna under 1990-talets början. Fackets motstånd mot avregleringar, och i många länder även mot handel, bromsar produktiviteten och därmed lönerna.

Facket påstår vidare att deras kollektiva makt är särskilt viktig för kvinnors löner. Det finns dock studier av löneutvecklingen för dem som förhandlar individuellt. (SACO) Slutsatsen är att deras löner utvecklas bättre än männens i alla yrken. Fackets försvar av höga skatter och bidrag gör det mindre lönsamt att arbeta och nettoinkomsterna sjunker. Slutligen förstör facket för småföretag som Wild′n Fresh, som annars kunde ha bidragit till fler jobb och ökade inkomster.

Tiden borde vara förbi då ett par äldre män - på båda sidor - sitter i ett rum i Stockholm och bestämmer över allas löner flera år framåt. Facket kan göra annat av verklig nytta, till exempel rådgivning och att erbjuda privata gruppförsäkringar inom välfärd. Ju snarare facket söker en ny roll, desto bättre ? inte minst för lönerna."

Läs hela artikeln här - >
2007-04-11 07:31:51
The Third Way. The former Minister for Trade in Sweden, Leif Pagrotsky, and his State Secretary, Lotta Fogde, wrote in the FT yesterday that "Social Security Can Secure Europe′s Economy". They argued that when social security systems like pensions are tied to companies, there will be inflexibility. Hence, for the sake of a flexible economy, they argue that all of Europe should have vast state social security systems like Sweden has.

It may be one of the more appealing arguments for expanding the state for economists and businessmen. Still, one has to bear in mind the apparent disadvantages, such as lack of competition in a state system and the high taxes such a system requires. And there are more than two ways to choose between. Individuals can have private insurance against unemployment or sick-leave and they can have private pensions.

If payments to such private social security would be made tax-deductible, we would go that way. Then, we would have both flexibility in the economy and competition and freedom of choice in the system.

Read the Comment in the FT here - >
2007-04-11 06:53:53
The Flat Tax Revolution Continues. Flat taxes - the same percentage tax level regardless of income - for individuals and companies has been introduced in nine countries. The elections in Slovakia, with the new Government promising to introduce a progressive tax again - seemed to be a backlash. This has still not happened. And the ironing of taxes continues. The Czech Government has now presneted its plan for flat taxes. Read more. At the same time, they decrease the corporate tax level from 24 per cent to 19. This trend continues too. In Estonia, the flat tax rate will drop from 22 per cent to 18. Read more. In fact, a study shows that during the last four years, 16 of the 25 EU countries have decreased their corporate tax levels, and no country increased it. Read more. It is a race to the top following tax competition.
2007-04-11 06:33:11
Facket tämjer inte den fria företagsamheten. De nya ägarna till Wild′n Fresh har således tecknat kollektivavtal. Läs mer. Det kan ha en symbolisk betydelse för facklig tvångsmakt, men bara tillfällig. Fredrick Federley öppnar inom kort Den nya salladsbaren i Stockholm, som sannolikt inte kommer att teckna kollektivavtal. Ett lysande initiativ, som är en viktigare symbol. Kampen för avtalsfrihet går vidare.
2007-04-09 23:55:21
Washington DC, New York, Zürich, Bern, Rome, Paris... This week will be one of some research and writing, but also preparations for some travelling. On Friday, I will go to the US for about eleven days. Speeches and meetings.

Little time after that, I will go to Zürich to speak at the annual global maganement meeting of the Schindler Group. Then to Bern for a meeting with the Swiss Interior Minister, Pascal Couchepin.

After that, Rome is next. I will speak at an annual arrangement by the National Center for Policy Analysis and also meet with the former Italian Labour Market Minister Maurizio Sacconi.

Then, directly to Paris. I will speak at the World Economic Outlook Conference, arranged by Global Insight. The topic is European competitiveness and the need for free-market reforms.
2007-04-09 23:51:02
Clash of Civilisations? A quote from "Just in time: Inside the Thatcher Revolution", by Sir John Hoskins, an advisor at the time at 10 Downing Street:

"Politicians seem to be more accustomed to being given words to say than thoughts to consider. Speeches are part of their everyday lives. Sustained, hard thinking about policy is often less familiar. When they are given ideas, they mistake them for speeches; and , too often, when they make speeches, they believe them to be a substitute for ideas."

2007-04-09 23:46:20
Noble Reading? A very energetic economist in Slovenia has made a list of ten books that he refers to as the most "Noble Readings". Along with works by, for example, Milton Friedman and Karl Popper, he has put my book "European Dawn" there. Read his blog here.
2007-04-08 11:09:25
"Kritiker saknar ideologisk debatt." Idag har Göteborgs-Posten en längre artikel om Folkpartiet. Undertecknad och Birgitta Ohlsson är de huvudsakligen intervjuade. Kan läsas här.
2007-04-05 13:47:53
Happy Easter! The Swedish spring has taken a time-out - and so, I guess, has global warming - but Easter is here. Let me wish you a nice and happy week-end!
2007-04-04 15:34:19
New European Opinion Poll. Today, the British think-tank Open Europe presented a new opinion poll, conducted by TNS during March, in all the 27 EU member countries. Some 17 000 Europeans were interviewed. Of a number of reasons, such results shall not be taken too literally or seriously, but they may provide indications. And there are promising and less promising figures.

Good news first: A majority of the citizens, often substantial, in all EU countries agree with the proposal that taxes need to be decreased to increase competitiveness. In all countries, a majority is against more power to the EU; clearly, people want limited public power on the European level.

Bad news: There is a majority in all EU countries - except The Netherlands, Denmark and Sweden - for "protection" against cheap goods and competition from poor countries. And there are more countries where a majority believes that there are too many immigrants than the opposite.

Read all the results here (Excel) - >
2007-04-04 09:53:58
Here′s to the People Behind the Numbers. In Britain, several TV commercials for the Yellow Pages are currently being shown. One of those can be found on the Internet. It is a fantastic praise for entrepreneurship, work, creativity and risk-taking. Indeed a sign of a very sound and prosperous society.

(Thanks, Wille)

See the commercial here - >
2007-04-03 22:36:16
Värnskatten nästa! En bisarr och impopulär skatt avskaffas när fastighetsskatten försvinner i januari 2008 i sin nuvarande form. Höjningen av reavinstskatten i gengäld är sannolikt betydligt mer acceptabel för de flesta än dagens fastighetsskatt. Det är trots allt lättare att betala om man säljer med vinst än när man fortfarande bor där.

Denna reform visar att det inte alltid är skatternas omfattning som avgör utan också deras utformning - i och med att staten lär fortsätta ta in samma summa, men på ett sannolikt mer acceptabelt sätt. Detta lär för övrigt bli ännu en förändring - precis som a-kassan - som Socialdemokraterna aldrig kan lova inför nästa val att återställa.

Att reformera är vidare inte bara att göra det ekonomiskt rätta utan också att ha en strategi som skapar stöd för vidare reformer. Dagens besked om fastighetsskatten gör förhoppningsvis det. Och då bör det - som bland andra SACO-chefen Anna Ekström påpekade - vara värnskatten, denna straffskatt på utbildning och arbete, som står på tur för avskaffande.
2007-04-03 17:18:53
Grattis på ettårsdagen! Idag fyller Ekonomifakta ett år. Tydligen har de registrerat 300 000 besök under denna tid. En bra början, förhoppningsvis blir det ännu mer. En pedagogisk och överskådlig faktabank.
2007-04-03 17:16:43
Dagens skratt. Läs gärna det här. Mycket roligt. Påminner om någon jag en gång råkade se i ett debattprogram på TV som med övertygelse framhärdade i att världen styrs av CIA, Rotary och Kungahuset mot sitt fördärv.
2007-04-03 10:05:15
Generation Next. The Pew Research Center has conducted a thorough survey among people in the US aged 18-25 compared to those aged 26-40. The young are more positive to immigration, globalisation, companies and are generally more tolerant. From my perspective, this is very promising - though they are also more tolerant towards the state. One might wonder whether they will stick to these values and attitudes with rising age or if they will change their views as they get older...

Read the study - and a summary of it - here - >
2007-04-02 16:29:05
Fortsatt avtalsfrihet. De nya ägarna till Wild′n Fresh ser inte kollektivavtal som något självklart. Fortsatt batalj? Läs mer här.
2007-04-02 16:05:57
Why A Majority of Swedes Rejected the Euro in 2003. In the 2003 referendum in Sweden about joining the euro or not, a clear majority voted no. Why people voted they way they did may say quite a lot about their values, views of reality, self-image and attitudes to a number of things. Various studies provide new pieces to the puzzle all the time. The most recent analysis, by economists Lars Jonung and Jonas Vlachos, has been presented. They use a specific method of analysis, called OCA.

They conclude, among other things, that voters in export-dependent parts of the country paradoxically voted no. Still, it is rational too, since they would have gained following a positive export effect, but would also be the biggest losers should there be an asymmetric crisis. They also show that people employed in the private sector votes yes and in the public sector no. Of course, also general attitudes to the EU had a role.

Read the entire study here - >
2007-04-01 22:14:22
Greatest Hits. There is quite often some confusion about how to count the number of visits to a blog. I am sometimes one of the confused too. The commonly mentioned category is the number of "hits". For this blog, the number of hits was 129 000 for January, 144 000 for February and 159 000 for March. As I perceive the definition of "hits", it means that the same person is counted twice if he or she returns. So the actual number of visitors is likely to be substantially lower. Nevertheless, compared to the very limited effort devoted to this blog, I am happy with that figure.
2007-04-01 00:14:46
The Sunny Side of the Mountain. A very good picture - of course, taken by my wife Linda - when we were skiing a bit more than a week ago.