2008-09-30 10:00:53
Crises Are Dangerous For Freedom. If Naomi Klein had been correct, these times of financial crisis would be a great opportunity to launch free-market reforms. But, as The Economist points out, the opposite is likely to happen:

"The reaction to the crisis is bound to go too far, and allow the state to get too big."

What many see is the crisis in financial markets. Therefore, it is easy to blame those markets (and naturally, there will always be downturns in markets). But what many do not see are several underlying causes of the crisis; state interventions such as bad regulations, semi-government companies and an expansionist monetary policy.

Despite the apparent risk of a policy tilt towards more government intervention - which partly causes the crisis - some don′t want government to take part of the blame. Sometimes, the search for a middle way to everything is a greater threat to freedom than big government advocates themselves.
2008-09-29 10:55:48
Obama and McCain - Different Temper, Different Leadership. The latest edition of Newsweek contains a very interesting piece about the charachter and behaviour of the two candidates for US President:

"McCain is passionate, sometimes impulsive and unpredictable; Obama is precise, occasionally withdrawn and methodical."

Read the article here - >
2008-09-29 09:39:35
SSU vill ge blommor till våldsvänstern. En icke namngiven vänstergrupp har tagit på sig skulden för att ha spridit en potentiellt dödlig bakterie i Svenskt Näringslivs personalrestaurang, något som ledde till att 145 personer insjuknade. Och nu vill SSU - Mona Sahlins ungdomsförbund - att vänstergruppen ger sig tillkänna så att de kan ge dem blommor. Se där en inblick i deras ideologiska själ. Lockande?
2008-09-28 18:04:20
The US: State of the Race. Karl Rove provides a web-based US map where he updates the likely electoral voting according to the latest opinion polls in the US Presidential Election; currently, it seems that Obama has an advantage of 273 to 265.

See the State of the Race here - >
2008-09-28 17:36:52
Lidingöloppet. Yesterday, I participated in Lidingöloppet, actually the world′s largest crosscountry race. 30 kilometres and quite a challenge. I am actually very content with the time; 3:22. My wife Linda finished at 3:24. A slight revenge for Stocholm Marathon, where she was at least 15 minutes faster. Our daughter Rebecka today made a stong effort in Knatteloppet, 1700 metres. Very nice autumn weather all the way.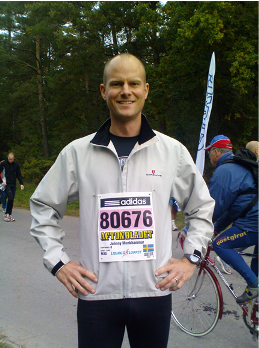 Me before the race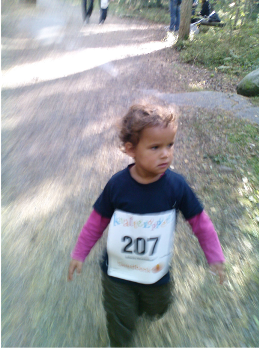 Rebecka during the race
2008-09-26 11:30:23
25 år sedan löntagarfonderna - inbjudan. För ett kvartssekel sedan demonstrerade över 100 000 personer i Stockholm mot planerna på att införa löntagarfonder. De svenska privata företagen, grundade av skickliga entreprenörer, skulle tas över av fonderna. Staten skulle ta delar av vinsten och köpa ut de privata ägarna med deras egna pengar. Cyniskt, destruktivt och ett tecken på den tidens extrema socialism.

Som bekant blev bara ett urvattnat förslag verklighet, som sedan avskaffades genom det första beslutet i den borgerliga regering som tillträdde 1991. Men det finns stora offentliga system kvar, som har byggts upp med samma idé om kollektivt ägande. Och det finns även idag betydande nya hot mot den fria företagsamheten.

Detta kommer att diskuteras den 3 oktober - dagen innan demonstrationsdatumet, som i år infaller på en lördag - av Mats Odell, Jens Spendrup, Anne-Marie Lindgren och Bo Lundgren på ett seminarium anordnat av Timbro och Den Nya Välfärden. Läs mer här - och välkommen!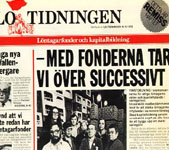 2008-09-26 10:53:39
I Entreprenör om det okända reformlandet och Sarah Palin. I senaste numret av Entreprenör, som kommer ut idag, skriver jag en kort ledare om varför det är bättre för Europa och Sverige om McCain/Palin vinner i USA:s presidentval. Jag har också en ledare om det okända reformland som vi kan lära mycket av (läs hela artikeln här och få reda på vilket landet är):

"Ibland behöver man inte gå över ån efter vatten. Det finns ett historiskt sett makalöst reformland att inspireras av. Den reala inkomsten per person där är 1 600 procent högre idag än för 180 år sedan, trots att befolkningen är flera gånger större.

Landet har präglats av intensiva reformperioder, där hinder för skapande verksamhet har rivits. Frihandel, näringsfrihet, fri invandring, finansiell frihet - det var delar i en av de tidiga reformvågorna.

Med den ansvarige ministerns ord väcktes de "slumrande krafter" som skulle bygga ett dittills oanat välstånd. Bakslag följde, men också nya reformperioder.

Den senaste intensiva reformperioden, kring 1990-talets början, handlade också om avregleringar, valfrihet och öppenhet. Mellan 1985 och 2005 ökade landet 20 placeringar i ekonomisk frihet. Resultaten blev slående och bestående; den ekonomiska tillväxten blev en av de högsta i Europa.

På 10 år ökade reallönerna 30 gånger mer än de 20 åren dessförinnan. När reformer frigjorde skapande krafter märktes det i vanliga människors vardag - i utlandsresor, restaurangbesök, klädinköp och mycket annat."

2008-09-25 13:10:42
Konkurrenskraft ger kreativitet och kultur - inte tvärtom. Idag presenterade Nima Sanandaji och undertecknad en rapport utgiven av Stockholms Handelskammare. Där granskas teorier om urban utveckling, av framför allt Richard Florida. Politiska ledningar i många av världens - och Sveriges - städer har anammat idéer om att satsa på kultur snarare än näringsliv. Floridas budskap tolkas som att kultur och kreativitet skapar tillväxt och jobb. Vi anser motsatsen och anför i rapporten en rad exempel på detta. Först kommer företagen, sedan kommer goda effekter som tolerans, kreativitet och blomstrande kultur.

Uppdatering: På Svenska Dagbladets ledarsida skriver Sanna Rayman rätt utförligt och positivt om rapporten, läs här och Andreas Krohn skriver på Handelskammarbloggen här.

Läs mer och ladda ned rapporten här (pdf) - >
2008-09-25 09:20:09
Bush About the Crisis. In his TV address on the financial crisis, US President Bush made direct references to the role of government in causing the problems. He mentioned both the extremely low interest rates after 2001 and the semi-federal role of Fannie Mae and Freddie Mac, for instance. A correct insight into the causes is of course the first step towards a solution in the long term.

Update: Here is Ron Paul in a very clear text about this issue at CNN.
2008-09-24 07:43:58
Nyhetspanel. Således ska jag under hösten vara återkommande gäst varannan fredag i Nyhetspanelen på Tv4. Göran Greider likaså. Blir nog livat.
2008-09-23 21:57:15
Bättre med Allians. Ikväll besökte jag de lokala Moderaterna. Trevligt och intressant. Diskussioner fördes som i hög grad handlade om en vilja att göra mycket och de hinder som står i vägen. Men det finns i vart fall en tydlig vilja - till exempel att fortsätta sänka kommunalskatten trots lågkonjunkturen. Det är stor skillnad till det bättre - i ett frihetligt perspektiv - med Alliansstyre, också lokalt. Ett ytterligare helt förbisett belägg för att så är fallet också på riksnivå framgår av denna lista. Där anges de 60 statliga myndigheter som nu läggs ned av regeringen. En tydlig minskning av byråkrati och av statens omfång. Såvitt jag vet lade inte s-regeringen ned en enda myndighet under sina tolv år.
2008-09-23 21:51:57
How Government Created the Financial Crisis. Johan Norberg explains.
2008-09-23 13:46:31
Press Release: Towards a New Level

European Enterprise Institute appoints Johnny Munkhammar

The European Enterprise Institute (EEI) is currently launching an expansion of its activities to promote free enterprise and free competition. A new publications series will be the intellectual core of far-reaching opinion-making efforts. In this context the EEI appoints Johnny Munkhammar as its Research Director to structure and execute the new activities.

The new publications series will focus on promoting the idea of free competition throughout European societies. Europe is in a great need of increased economic freedom in many areas, and the first publications will focus on health care, financial markets, trade, services, innovation and enlargement. They will be academically well-founded yet accessible.

- We are very pleased to expand the activities of the institute and happy that Mr Munkhammar has accepted to be responsible for this task, comments Peter Jungen, Chairman of the Board of the EEI. Europe has to become more entrepreneurial if it wants to be successful in the best interest of its citizens.

Johnny Munkhammar is the Managing Director of Munkhammar Advisory, affiliated with think-tanks like Timbro in Sweden and the author of several books, notably European Dawn and The Guide to Reform. He has previously served as Senior Fellow at the EEI, editorial writer, economic analyst for Swedish business and public affairs advisor and will devote a substantial part of his time to the EEI.

- With the new activities lead by Mr Munkhammar, the EEI can assume a leading role in inspiring policymakers in Brussels and in the European debate to launch more free-market reforms, comments Gunnar Hökmark, Vice Chairman of the Board of the EEI.
2008-09-22 11:41:46
Hur svårt kan det vara? Har debatten om regeringens budgetproposition på i bakgrunden. Oppositionens vanligaste angreppspunkt är att skatterna har sänkts, "mest för de rikaste". Det är ett cyniskt spel och att vilja skapa ett missförstånd.

Sänker man skatten med en procent får en som tjänar 10 000 behålla 100 kr mer och den som tjänar 20 000 kr får behålla 200 kr mer. Mer för den rikaste? Ja, men vad hade hänt om man sänkte med 150 kr för alla? Jo, att skatten i praktiken hade höjts för den som tjänar 20 000 kr.

På det viset skapas mer progressiva skatter, som höjs kraftigare ju högre inkomsterna är. På det viset kommer till slut den som tjänar 10 000 kr inte att tjäna en enda krona på att lyckas åstadkomma en inkomstökning. Till slut är allas inkomster efter skatt exakt lika.

Det vill inte heller oppositionen. Men de vill gärna sprida missförstånd. Idag sänks skatten kraftigt för alla, något de inte åstadkom under tolv år vid makten.
2008-09-22 09:24:18
In Praise of the Stateless Multinational. Few have been as criticised as multinational cororations, especially by the political left and the anti-globalisation movement. But, as the Economist shows in a Special Report, there are many good reasons to have the opposite view. Here is from the Leader:

"At first companies set up overseas sales offices, to watch over the export of goods made at home. Then they built small foreign replicas of the mother ship, to cater to local demand. Today the goal is to create what Sam Palmisano, the boss of IBM, calls the "globally integrated enterprise" - a single firm in which work is sourced wherever it is most efficient. ...

Some people assume that stateless multinationals inevitably compete away standards in a race to the bottom. It is true that multinationals tend to shop around for taxes, but in other ways they are usually sticklers for good behaviour. Encouragingly, firms from emerging markets are finding that a globally integrated company needs a single culture, and that the best way to foster this is to make the highest ethics anywhere in the firm the norm for everyone, wherever they are working. Anything less tends to corrode the culture. ...

In fact, the real threat comes from overly chummy links between a state and its multinationals. Although politicians may have been more comfortable in a world where what was good for General Motors was good for America, that tended to lead to protectionism and antiquated working practices. Firms in which loyalty to the state goes beyond the economic value it offers usually expect something in return?soft contracts and subsidies, perhaps, or standards conveniently set in their interest.

In fact the sorry story of GM itself highlights the dangers of being a national champion. Rather than fear the stateless corporation, people would be wise to do all they can to make them feel at home in their country."
2008-09-22 09:18:55
Våldets vänster. European Social Forum har samlat diverse vänsterrörelser i Malmö. Syftet är att angripa företeelser som företagsamhet, globalisering och fri rörlighet. Socialdemokraterna i Malmö subventionerade det hela med några miljoner av skattebetalarnas pengar. En följd blev att delar av grupperingarna förstörde delar av centrala Malmö. Socialt? Konstruktivt? Intellektuellt? Nej, men vänster.
2008-09-20 03:03:26
European Ideas Network. So I have spent five hours on Italian highways today, going from one place to another. I was actually late for my own speech at the EIN, due to heavy traffic out of Rome, but a re-scheduling apparently solved that. We are in a beautiful palace in Fiuggi. I have spoken about public sector reform, and for once I wrote the whole introduction down, and it can be read here.

At the dinner - quite far from here - the main speaker was Italian Prime Minister Silvio Berlusconi. He is in several ways an impressive and charismatic politician. I also think he has a great opportunity to reform Italy, which I hoped to hear about during his speech. But I was quite disappointed. He focused on international affairs. And he hinted that Europe needs to be gentle with Russia because we - or at least Italy - need their gas. A weak and immoral stance.

Anyway, I gave him my book - which he promised to read, and I hope he will.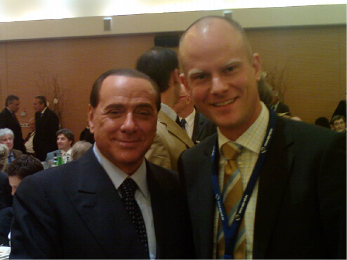 2008-09-20 02:54:00
Timbro Alumni. Igår kväll genomfördes således den första träffen med det nybildade Alumninätverket för Timbro - som också fyller 30 år i år. Carl-Johan Westholm och undertecknad var värdar för något som liknade en Oscarsgala på en biograf där vi hade smygpremiär för Martin Borgs utmärkta film om Timbro, "Den osynliga handen". Vi samlade nästan alla Timbros chefer genom historien på scen och förde ett intressant samtal om dåtid och framtid. Mycket god stämning. (Vid drinken frågade den gode Mattias Svensson om han och jag skulle låtsas ha slagsmål, med anledning av vår ordväxling bloggledes...)
2008-09-20 02:19:27
Om FRA-debatten. FRA-debatten har - för många helt oväntat - blivit årets stora inrikespolitiska debatt. Om detta kommer Hill & Knowlton att arrangera ett lunchseminarium under min ledning. Arne Modig, Camilla Lindberg, Henrik (HAX) Alexandersson och Sofia Nerbrand diskuterar. Den 25 september kl. 1130-1300. Anmälan till event@hillandknowlton.com.

Detta är inte ett seminarium om FRA. Det är ett seminarium om FRA-debatten: Vem satte dagordningen? Varför fortsätter debatten? Hur kunde regeringen bli så överrumplad? Vad betyder nya medier?
2008-09-19 07:54:25
A Coincidence? On my way to Rome, I noticed that US Secretary of State Condoleezza Rice describes Russia as "increasingly authoritarian at home and aggressive abroad". Lately, I have repeatedly used the phrase "internally authoritarian and externally increasingly aggressive" about the new Russia. I hope this means that the US now has a realistic and frank view of the current Russian regime.
2008-09-18 09:40:21
Metoder för samhällspåverkan. Mattias Svensson påpekar i ytterligare ett blogginlägg att undertecknad inte kan läsa. Därpå refererar han min uppfattning som att det är liktydigt med att "göra ingenting" att stå utanför partipolitiken. Första meningen i min artikel om regeringen och mitt medlemskap i moderaterna lyder:

"Nya idéer och intressanta förslag framförda genom opinionsbildning är en viktig metod för att bidra till ett friare och öppnare Sverige."

Vem är det som inte kan läsa? Vem är det som ägnar sig åt sidospår? Jag har otaliga gånger talat och skrivit om vikten av oberoende analyser och opinionsbildning. På Svenskt Näringsliv tog jag strid för detta mot en då naiv ledning.

Jag anser att det arbete som görs av många oberoende aktörer är centralt, även mycket som Mattias gör. I olika egenskaper har jag ägnat mig åt det. I hög grad fokuserar mitt företags verksamhet på det. I min bok finns ett långt kapitel om detta. Så till andra meningen i min artikel:

"Men allt formellt politiskt inflytande i en parlamentarisk demokrati kommer alltid att gå via politiska partier."

Till sist finns avgörandet i den politiska makten, som bygger på partierna. Jag skulle vilja vara med och påverka även där. Inte som den enda vägen, men som ytterligare en väg. Där råder andra villkor, men påverkan är inte omöjligt. Dock har Mattias rätt i att jag har påstått att något är resultatlöst. Från min blogg igår:

"Att stå utanför och använda alla överord man kommer åt är enkelt - och resultatlöst."

Inte bara att stå utanför partierna, således, för det kan leda till påverkan. Men att stå utanför och ständigt överträffa sig själv i invektiv om hur kasst allting är - det är resultatlöst. Det är enkelt och bekvämt, men få kommer att lyssna.

Som oberoende aktör har jag kritiserat regeringen vid en rad tillfällen, och kommer att fortsätta så. Men jag skulle också vilja testa möjligheten att påverka inifrån i den frihetliga riktning jag tror Mattias också uppskattar. Då måste man stå för det man tror på. Och en strategi för påverkan är att uppmärksamma det som är bra och bygga vidare på det.

Mattias nämner CPS och IEA i Storbritannien, tankesmedjor jag känner väl. IEA gav ut min bok The Guide to Reform tillsamamns med Timbro. (Som, helt i deras anda, har lett till att jag har agerat rådgivare till en rad politiker i olika länder.) Mattias har vidare har helt rätt i att idéer från tankesmedjor bör inspirera politik.

Så vari ligger då felet att som idéburen och oberoende aktör också vara medlem i ett politiskt parti? Och vari ligger skillnaden gentemot det brittiska exemplet?

Slutligen, huruvida regeringen har gjort mest bra eller dåligt. Min artikel betonade mycket av det som är bra, men allt är inte bra och kommer aldrig att vara det. Till och med personer som Thatcher, Churchill och Gripenstedt - som jag antar att både Mattias och jag anser gjorde stora insatser - hade en hel del på minuskontot. Skulle vi på den tiden ha kallat dem usla och velat byta?
2008-09-17 20:18:23
Finanskrisdebatt. Här kan man lyssna på min debatt idag i P1 om finanskrisen och dess orsaker med ekonomijournalisten Ronald Fagerfjäll och Dala-Demokratens Göran Greider.
2008-09-17 16:54:01
Svensson, Svensson. Mattias Svensson använder ett blogginlägg till att påstå att undertecknad är "en mes" med "borgerlig lajekmentalitet" som ägnar mig åt "hållningslöst daltande" och "omotiverat beröm". När jag svarar att hans egen strategi inte påverkar samhällsutvecklingen anser han tydligen att jag tog i med överord.

Mattias efterfrågar i sak - vänligt nog "långsamt", så även jag kan "hänga med" - en utveckling av vilka reformer jag anser att regeringen har gjort som är bra. Det fanns en uppräkning i min ursprungliga artikel, som naturligtvis kan göras mer utförlig. Där fanns också kort omnämnt punkter där jag anser att regeringen förtjänar kritik, och jag har varit en av kritikerna.

Mattias nämner Margaret Thatcher, en av mina förebilder. Hon förändrade sitt parti, sitt land, oppositionen - och det politiska landskapet internationellt. Marknadsekonomin fick en renässans. Motståndet kom mycket riktigt ofta inifrån det egna partiet, föga överraskande. Frågan är då: Är det min eller Mattias strategi som mest liknar Thatchers?

Margaret Thatcher gick med i ett parti som var utpräglat pragmatiskt. Hon använde sin kunskap och kraft till att förändra och utveckla det. På det viset formades en idéburen rörelse som vände Storbritanniens nedgång. Hon kunde ha suttit kvar hemma och tyckt att Tories är så hopplösa att man inte kan befatta sig med dem.

Av detta har jag dragit en enkel strategisk slutsats: Vill man påverka är det bra att vara med. Och när man är med måste man stå för principer. Att stå utanför och använda alla överord man kommer åt är enkelt - och resultatlöst.
2008-09-17 14:59:32
Taxation Without Representation. That is indeed what happens from time to time in Belgium, which for a long time after the last election had no government. Apparently, the regions get a lot of resources from the federal government but cannot lower taxes, since that is a federal issue. I just heard lots of anecdotes like that about Belgium at a meeting in the European Parliament. It was a short luncheon speech at a regular information exchange meeting with, among others, MEP:s Syed Kamall and Roger Helmer.

These are busy times in Brussels. I met with the Board of the European Enterprise Institute, confirming our plans to expans its activities - which I direct. I had a drink with Gunnar Hökmark yesterday, and also caught a glimpse of José Manuel Barroso in the same building. I also met Lisbeth Kirk, Editor of EUObserver, the leading and best news service about Europe. Now I will meet the Confederation of Swedish Enterprise before it is time to be in a debate in Swedish Radio (Studio Ett).
2008-09-16 15:00:43
Fresh Evidence: Russia Started the War. Today, the Russian Embassy in Sweden placed an advertisement in Dagens Nyheter, the biggest newspaper in Sweden. It invited people to join a ceremony for the victims of the war they claim that Georgia started. Today, international media, such as the Herald Tribune, has top news about new evidence showing how Russia started it all.

Of course, we already know that Russia had been building up along the border for a long time. As Georgia found it necessary to use force to stop violence in South Ossetia, Russia had their excuse for invsion. But now there is evidence that the Russian army actually entered Georgia a day before Georgia even used force.

Though most admit that Russia used too much force and misbehaved in many ways, voices that claim that Georgia started it all are common. Hopefully, this will change that debate. Such a belief is naïve nonsense that ignores how the current Russian regime works; internally authoritarian and externally aggressive.
2008-09-16 14:58:18
Omval? Solen skiner i ett Bryssel med gott om folk på uteserveringarna. Några kommentarer till gårdagens seminarium finns att läsa här och här.
2008-09-15 20:22:03
The Economic Case for Tax Havens. The Center for Freedom and Prosperity has produced a new informative video featuring Dan Mitchell of the Cato Institute, who I met in Tokyo and also happens to be a member of my Advisory Board. It shows the benefits of tax competition and tax havens in particular for the global economy. See the video here.
2008-09-15 16:06:50
Busy, Busy. So this is a week of substantial activity. Today, there was a well attended and interesting seminar about the Swedish government half way through their first term. Tomorrow, I am in Brussels for a number of meetings, back late Wednesday. Thursday will be the grand introduction of Timbro Alumni, with film and Champagne. Friday, I am in Rome at EIN, back Saturday.

I have not yet found the time to describe my impressions of Tokyo. But I have to say that I liked it very much. A huge city, yet calm and polite. Very modern and fashionable, but with a lot of the old culture present. Also a surprisingly clean place. The economic troubles with deflation that one reads about seemed far away; indeed the place is shining from wealth.
2008-09-14 08:27:04
I Reformbanken: Avskaffade subventioner effektiviserade jordbruket. Nya Zeeland avskaffade alla subventioner till jordbruk på 1980-talet. Följden blev att jordbruket effektiviserades, blev lönsamt och ökade som andel av BNP. Viktig lärdom generellt, och i synnerhet i dessa tider av för låg global livsmedelsproduktion och höjda matpriser. Läs min text om detta i Reformbanken.
2008-09-13 18:07:27
Förtjänar regeringen att bli omvald? Så lyder rubriken till ett seminarium på Timbro på lunchen på måndag. Niklas Ekdal, f d politisk redaktör på Dagens Nyheter, och undertecknad, svarar. Timbros chef Maria Rankka leder samtalet. Läs mer här.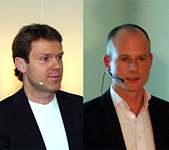 2008-09-12 19:35:52
Mer och mindre moderata kommentarer. Kommenterandet av mitt medlemskap i moderaterna fortsätter. Vänliga mail och bloggkommentarer av olika slag, t ex här, här och här. Och här intervjuas undertecknad av moderat.se om medlemskapet.

I en tid då Alliansregeringen är starkt kritiserad får Mattias Svensson "krupp" på dem som inte är lika högljutt kritiska som han. Sitter man inte i ett hörn och anser att allt är elände så länge inte Ayn Rand är statsminister är man en mes. Som om det skulle påverka samhällsutvecklingen.

Jag tror det är väl bekant att jag har varit kritisk till regeringen i flera fall. Likaså att jag står för principer. Moderat medlemskap är inte ett avkall på detta utan en kanal för inflytande.
2008-09-12 19:28:16
Stuck in Russia. Sheremetyevo Airport. Dirty. Cigarrette smoke. Horror films on tv. Angry staff. Doors that won′t open. Information boards out of order. Construction work. Lots of vodka.

I just came from Tokyo. A dynamic, modern, fashionable, clean and very polite place. The difference could not have been bigger. The question why things turn out completely different is sometimes well illustrated.

First, wait two hours to know if there was a room at the transfer hotel. Then, the person who would know was not there. The hotel could not be called. Why? The transfer desk had no phone. But I had a phone! They were not allowed to give me the number... And then nothing.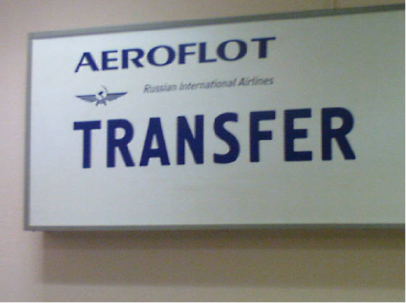 The Areoflot transfer desk - suitably using their old logotype (up left)
2008-09-11 01:29:38
Varför Moderaterna? Mot bakgrund av många kommentarer - på bloggar bl a här, här, här, här, här och här samt många mail - om mitt val att gå med i Moderaterna kan gårdagens debattartikel - som fokuserade på att utvärdera regeringen i halvtid - behöva kompletteras.

I dagsläget har jag betydligt mer att göra än vad som hinns med, och uppdragen är oftast väldigt intressanta och spännande. Att arbeta med svenska och utländska uppdragsgivare med Munkhammar Advisory som plattform är dynamiskt. Lägg till detta en skepsis mot politiska partier på en rad punkter, såsom maktfokus, likriktning och brist på nytänkande.

Jag väljer inte att stödja ett politiskt parti för att det är enkelt. Det enklaste vore att fortsätta som hittills. Jag går med för att påverka samhället, och den formella vägen i en parlamentarisk demokrati går via partierna. Analyser och opinionsbildning är viktigt, men jag vill komplettera de metoderna att påverka.

Att kritisera är lätt. Jag har tillfrågats otaliga gånger hittills denna mandatperiod om att kommentera regeringen kritiskt i olika medier. Vid flera tillfällen har jag gjort det, och det är fortsatt viktigt - inte minst inom Moderaterna. Men det är en sak att kommentera och en annan att agera och ta ansvar, och det behövs också.

Mina principer består självklart; jag har inte arbetat för dem i alla år för att ge upp något nu. Jag arbetar fortsatt för frihet, fri ekonomi, företagsamhet och öppna gränser. Min fria roll att utveckla idéer och agera i debatten är oförändrad. Det är jag som har gått med i Moderaterna, inte tvärtom.

Jag vet att omfattande samhällsförändring inte åstadkoms över en natt. Men för att något alls ska hända krävs en stark vilja och övertygelser. Ifall jag någon gång har ett uppdrag för Moderaterna kommer jag att arbeta för att påverka partilinjen, men sedan stå för den utåt. I övrigt är jag en fortsatt oberoende analytiker.

Med Alliansen har vi i hög grad ett tvåpartisystem. Jag tror mig ha goda kontaktar med alla fyra Allianspartier. Moderaterna är dock den ledande kraften på den mest frihetliga och reforminriktade sidan. Det är ett stort och brett parti som förändras hela tiden. Jag tror mig ha idéer och erfarenheter som kan bidra i sak och strategi.

2008-09-10 15:38:15
"Därför går jag med i Moderaterna." Idag skriver jag om den svenska regeringens första två år vid makten - i ett internationellt reformperspektiv. Detta på SVT Opinion, som valde rubriken ovan - i sak helt korrekt. Mer om det när jag är åter från Tokyo. Här kan artikeln läsas.
2008-09-10 02:06:29
Becker and Banner. Yesterday, I talked to Nobel Laureate Gary Becker before he gave a luncheon speech. He made a very interesting point about discrimination, showing that countries with a high degree of economic freedom and globalisation tend to have less discrimination. In such societies, employers simply have to value people from how productive they are - nothing else.

And for something rather different, but this time related in its content: advertising. Above is the first advertiesement on this web page. There have been discussions before, but now I decided to start. The Swedish Tax Payers Association has the first advertisement, which directs people to their new campaign site.
2008-09-09 04:56:37
Health Care and Markets. This morning, I listened to, among others, William Niskanen, Chairman of the Cato Institute and former Reagan advisor, and John C Goodman, President of the National Center for Policy Analysis - on the topic of health care and the free market. There is no market-based health care system in the world, but the degree of government intervention differs. I noted a number of interesting facts.

One such piece of information regarded the 47 million people in the US who do not have health insurance. After one year, only 25 % of them are uninsured, and after two years, only 9 % are. That is, almost all of them are temporarily uninsured, usually when they are between jobs.

Another interesting fact is the increase in private health care insurance in countries that supposedly have universal coverage of health care. in Australia and New Zealand, 1/3 of the population now have private health insurance. In Britain, 7 million have. And in a smaller country like Denmark, 600 000 have, and in Sweden, 400 000 have.
2008-09-08 07:15:51
Climate Change and Biotechnology. Climate here in Tokyo is quite tropical, though from what I have read, 2008 will be one of the coldest years in a long time globally. Not that this information is likely to affect the views of the believers of quick and far-reaching climate change, of course.

Climate change was also the topic of the first session today at Mont Pelerin Society, with Czech President Vaclav Klaus as the key note speaker. He has written the book Blue Planet in Green Shackles, where he is critical to the one-sidedness and hysteria of the climate change debate.

Professor Kevin M Murphy of the University fo Chicago spoke after him. He made a very interesting point about models. All predictions about climate change is based on models with assumptions. The result depends on which assumptions you choose. If you switch one main assumption of the famous Stern Review, the feared change is basically gone.

Perhaps even more importantly, the role of increased prosperity must be taken into account. Even the Stern Review believes that the average person will be ten times wealthier in 200 years. Investments to change climate in 100 years are therefore cheaper if we wait - and invest more to increase wealth today.

I exchanged a few words with President Klaus before the next session. He is a brave man, speaking up for freedom even when he is the only one to do it. The next session concerned why we should not restrict the development of biotechnology. Some conservative voices argue that we should, for ethical reasons. But that would decrease our possible choices, including choices to improve our health.
2008-09-08 07:06:00
McCain/Palin in the Lead. So the left in the US and Europe may have reason to be as desperate as they are. The average of the latest opinion polls in the US shows a lead for McCain/Palin versus Obama/Biden.
2008-09-05 17:09:12
Off to Tokyo. So, I am soon off to Tokyo and Mont Pelerin Society. Will land in Moscow, but there is unfortunately too little time to leave the airport. By the way, the second biggest nationality (after Swedes) currently reading this blog is Russians. Very welcome! I suspect, however, that somehow Georgians are part of that group too. (I know that many of my friends there read it, but there are no Georgians in the statistics.) Has Putin′s dream come true in the virtual world...?
2008-09-05 15:14:36
Use Economics Against Russia. In the FT today, Professor Anders Åslund proposes united economic action by the West against Russia. So far, the invasion of Georgia has damaged Russia seriously, with the stock market in Moscow falling by 36 per cent. Åslund′s point is that Russian leaders are more vulnerable than they might seem.

Read the article here - >
2008-09-04 20:47:30
Villabloggen. Mannen som gjorde fastighetsskatten till en av 2006 års främsta debattämnen - Joacim Olsson - driver numera en blogg. Bästa källan till argument och anekdoter för bättre villkor för villaägare, också med en principiell grunduppfattning om vikten av privat ägande.

Uppdatering: Som Joacim konstaterar lämnade euroområdets centralbank ECB igår styrräntan oförändrad på 4,25 % medan riksbanken höjde till 4,75 %. Att vi har krona och inte euro motsvarar således en skillnad i ränteutgift på 7000 kr per år för den som har ett bostadslån på två miljoner.

Uppdatering två (apropå euro): Skånska Höganäs blir en eurozon. De inför euron som parallell valuta. Sverige blir alltmer ett land med dubbla valutor. Bara införande av euro kan göra så vi har en huvudvaluta.


Följ bloggen här - >
2008-09-04 09:32:05
Palin Power. So I have a new political idol: Sarah Palin. Convincing, strong, funny and all the right instincts. She gave a marvellous speech at the Republican convention. Read and see it here.

Update: I don′t share her views on religion or abortion, but I have not perceived those as the main issues of the US election.
2008-09-04 09:27:56
Bildt bloggar om Georgienrapporten. Utrikesminister Carl Bildt skriver om Georgiens ekonomiska framgångar och möjligheter och hänvisar till min och Jon Millarps rapport. Läs här.

Uppdatering om rapporten: Här skriver Per T Ohlsson också om rapporten, och en del övrigt intressant om situationen också.
2008-09-03 09:12:03
Ny kärnkraft. Idag skriver Magnus Hall, VD Holmen och ordförande i Bas El, i Dagens Industri. Han berättar att svensk basindustri vill börja producera el från egen kärnkraft. Förutsättningen är bara att lagen ändras så det blir tillåtet. Detta är på sätt och vis också en politisk lösning. Ett sådant beslut vore inte ett aktivt beslut att bygga nytt - bara att det inte ska vara förbjudet. Klokt och spännande, samt viktigt för framtida jobb och välstånd.
2008-09-02 15:23:10
To Tokyo. On Saturday, I will be leaving for a week in Tokyo. It is the annual meeting with Mont Pelerin Society. This year, prominent guests will be, for example, Vaclav Klaus and Gary Becker. It is a very high-level conference packed with interesting intellectual content. And I have never been to Japan, which will be an interesting cultural experience. Particularly as it happens that I will live in the Roppongi district of Tokyo, that is, the party part of town...
2008-09-01 12:40:39
Intervju med Saakasjvili. En utmärkt intervju med Georgiens president i dagens DN, av kunnige journalisten Michael Winiarski.

Läs intervjun här - >