2004-11-30 17:45:03
Varför bloggar inte vänstern? Mängden frihetligt orienterade webbloggar - bloggar - växer stadigt. Varför har inte vänstern några? Är det för att vänstern inte behöver denna kanal när de redan har den formella politiska makten? Eller för att en blog är individuell och inte kollektiv? Eller för att vänstern bara gillar plakat och inte mer kritiska analyser? Om detta skriver undertecknad i en debattartikel i Sourze.
Läs artikeln - >
2004-11-30 17:22:02
Argument FÖR stopplagen? När jag just talade om framtidens välfärd för ett 50-tal deltagare i en konferens på Praktikertjänst - vilket var mycket intressant och trevligt - nämndes det kanske enda goda argumentet för stopplagen. Denna lag ska ju på ett eller annat vis förbjuda offentliga vårdinrättningar att delvis finansieras privat, vilket skulle kunna vara möjligt genom att de tar in patienter som har finansierat sin vård genom privata försäkringar. Genomför man en sådan lag kommer det offentliga bara att kunna finansieras offentligt, via skatten. Men vi vet att medborgarna efterfrågar väldigt mycket mer vård än det offentliga kan ge. De privata försäkringarna växer snabbt fram. Förbjuds denna väg mittemellan tvingas ju alternativ som är helt privat drivna och helt privat finansierade fram. Inget mittemellan blir möjligt. En fullständigt privat vårdmarknad kommer att växa fram än snabbare. Detta nämndes lite på skämt som en öppen fundering på konferensen, men ter sig onekligen som en intressant tanke. Är det vad Ylva Johansson vill?
2004-11-30 14:23:02
Tips: Management Magazine. Senaste numret av den ambitiösa tidskriften Management Magazine har temat "Kapitalismen i 21:a århundradet". Där finns en rad intressanta artiklar av bl a Anders Isaksson, Nils-Eric Sandberg, Bo Ekman och Staffan Heimersson. T ex skriver Bo Ekman om att det nuvarande språnget för hundratals miljoner människor i Asien från fattigdom till lägre medelklass är lika stort som Europas steg en gång från jordbruk till industri. Marie Ehrling intervjuas också om ledarskap och hon framför en rad kloka och imponerande idéer. Och slutligen finns satir av Stefan Grudin. Väl värd att läsa!
2004-11-30 11:02:20
The World Gets Better, Part IV. In the year 1900, a mere 10-15 per cent of the earth′s population were part of the money-based formal economy. Global GDP was about 1100 billion dollars. In 1950, about 25 per cent (then some 500 million people) were part of the formal economy and GDP was about 4000 billion dollars. In 2000, more than 50 per cent of the total population were part of the global economy and GDP was 42 000 billion dollars. All according to the World Bank.
Time to repeat some basic truths:
1. As market economy spreads, the world gets richer.
2. Of course those pepople who are not part of the global economy have poor living standards, but that is an argument for more global capitalism, not less.
3. Everyone can win at the same time. When one gets rich, it doesn′t mean that another person gets poor. The global economy is growing.
2004-11-29 19:02:42
"Är rättsväsendet på väg att privatiseras?" Torbjörn Magnusson, VD och koncernchef på försäkringsbolaget If, har skrivit en intressant artikel på JKL:s blog. När staten inte klarar av att bekämpa brott längre faller mer kostnader på försäkringsbolagen. Därför blir de alltmer engagerade i att förebygga brott och If stödjer exempelvis Lugna gatan, Stiftelsen Respekt och Fryshuset. Han beskriver en skrämmande bakgrund och ställer relevanta frågor:
"Varannan timme, dygnet runt, sker ett bostadsinbrott i Stockholms län. I genomsnitt drabbas ett hushåll av stöld eller skadegörelse vart femte år. Sannolikheten att ett sådant brott klaras upp är försumbar. Av Brottsförebyggande rådets statistik framgår att endast 3 procent av alla anmälda bostadsinbrott i länet 2003 ledde till åtal. ... Men försäkringsbranschens gemensamma arbete på detta område är inte tillräckligt. Dessutom är det inte rimligt att överlåta statens ansvar för brottsbekämpning på näringslivet. De pengar som staten sparar i form av för små polisiära resurser får idag andra bära."
Magnusson ställer viktiga frågor. Man skulle kunna lägga till fler. Till exempel om det verkligen är rimligt att över en miljon svenskar som skulle kunna arbeta försörjs av offentliga bidrag, till kostnader som årligen överstiger 100 miljarder, när polisen och rättstaten blott skulle behöva tillskott på någon miljard.
Läs hela artikeln - >
2004-11-29 16:57:20
From Senate to Silvio. In Forum Romanum in Rome, the original Senate building is still standing. Anyone who has seen the great film Gladiator, or indeed several previous films describing the Roman empire, can be impressed by the open and lively debates that took place in the Senate during the periods of relative political freedom. The Senators present took their places according to their opinion in the matter up to debate - to the left if you were for the proposal and vice versa. Just imagine tough debates about basic principles in phiolosophy and politics at the same time as people in my cold home country lived in sheds and ate whatever they could find. The current leader in Rome, Silvio Berlusconi, is indeed governing another kind of country but has found his crusade for the moment: tax cuts. That is very welcome in Europe, though unfortunately he doesn′t intend to cut the public expenses. Thus, if he succeeds, the budget deficit would rise and Italy would break the fiscal rules of the eurozone. But if you don′t cut down government when you cut taxes, you lose the main point of doing them at all.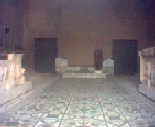 2004-11-29 13:40:36
One Small Step for a Man... From the 1st of January, all quotas restricting trade with clothes and textiles will be abolished. Cheap clothes of good quality will be easier to import from, for example, China and India. The OECD calculates that a normal European family with two children will save some 250 euro a year from the lower prices. This deal in the WTO is a good step. It shows the benefits from free trade. Of course some people that now manufacture the same kind of clothes but to a higher price in the EU and the US will lose their jobs. And that process is always difficult for those persons. But nobody wants to pay 100 000 euro for a car if it is possible to pay 10 000. Nobody wants to pay 1000 euro for a pair of trousers if one can pay 100. And that is what it is all about. Free trade increases competition, which increases creativity and hence quality - and reduces price. This is how the world develops and gets better, step by step. Lower prices are just as important for living standards as higher wages.
2004-11-29 13:34:56
Brännpunkt II: Hur vill Per Borg fylla välfärdsgapet? F d statssekreteraren Per Borg (s) hakade den 23/11 på min debattartikel på Brännpunkt och beskriver tydligt välfärdsgapet. Det vill säga att efterfrågan på välfärd ökar men utbudet av offentlig välfärd minskar. Idag skriver jag i en replik att han har rätt och att några ytterligare faktorer gör situationen än mer dramatisk. Bra att enigheten om situationen är bred. Viktigast är dock hur man vill lösa situationen, hur man vill fylla gapet. Min lösning är att dra ned det offentliga rejält och låta detta främst vara till för dem som inte själva kan betala. Vi övriga kan köpa den välfärd vi vill ha privat. Då kan gapet slutas. Andra lösningar ter sig minst sagt orimliga. Vad vill Per Borg och andra?
Läs artikeln - >
2004-11-27 14:17:03
They Will Not Simply Follow Orders. Despite being in Rome on vacation, it is hard not to devote some attention to the situation in Ukraine. For everyone engaged by principles of freedom, these are very important times, and of great importance not just to Ukraine but for Europe. I noticed that some representative of the Police Force in Kiev said that they will not follow possible orders to use violence against the hundreds of thousands of demonstrators. That is a good sign - when parts of government, and the armed forces in particular, no longer obeys orders the end is often not far away. Now the Speaker in the Parliament has obviously proposed that the election results be declared illegitimate, and the EU urges Ukraine to do the election again. That would be a good outcome. According to the official results, the current PM won by about 3 per cent. But with massive fraud resported by international organisations, it seems very likely that the opposition leader got more votes. Either case, the election has to be done correctly and that is the core of the struggle. Of course the PM has his supporters, but there cannot be a majority of the population that wants a leader that cheats his way to power. If you don′t have that principle of honesty, what good principles do you have? That says everything you need to know about that man. He is a gangster and can never be relied upon. Much now relies upon the strong will of the brave protesters in Kiev.
2004-11-26 18:49:12
I Sydsvenskan - "Systemskifte smygs fram". Statsminister Persson anklagar Moderaterna for att vilja ha ett enormt systemskifte nar de foreslar 65 procents ersattning i vissa socialforsakringar. Men han har sjalv flaggat for minst lika stora forandringar och har tillsatt en omfattande utredning. Den ska dock presenteras strax efter valet, inte fore. Men vi borde diskutera fore valet de forandringar av var samhallsmodell som nu kravs inom kort. Om detta skriver undertecknad idag i Sydsvenska Dagbladet.
Las artikeln - >
2004-11-24 12:00:28
Fyra år till med Bush: Bra för Europa, marknadsekonomin och öppenheten. I min kolumn i denna veckas Entreprenör analyserar jag vilka några av de viktigaste effekterna av utfallet i det amerikanska valet sannolikt blir. Att George W Bush återvaldes med fler röster än någon president tidigare har fått förvånade många i det Europa där etablissemanget har spritt sin avsky mot Bush. Nu har vi fyra år till med Bush, vars mandat har stärkts betydligt - och det är hög tid att se hans politik som den verkligen är. Min bedömning är att Bush kommer att vara bättre för relationerna med Europa eftersom han inte avser utlösa ett globalt handelskrig, han kommer att stå för frihandel mot de protektionistiska kraven på att skydda jobb, och han lär genomdriva en rad reformer i marknadsekonomisk riktning - vilket är positivt för den amerikanska, och därmed den globala, tillväxten.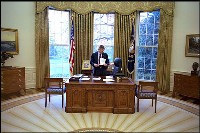 Läs kolumnen - >
2004-11-24 10:21:07
Nine Times Higher Growth in the US Than in France and Germany. In the third quarter of this year, economic growth on an annual basis was 0,4 % in France and Germany - and 3,7 % in the US. Such extremely low figures for the large European countries are risky - another rise in the euro or in the oil price may push them into recession. Remember that all this is in a situation which is supposed to be in a positive trend for the business cycle. The US productivity growth is higher, they work more per person - and there are more persons working. Of course they run ahead and the wealth gap is widening. But this is not destiny, it is not a higher power that has decided this outcome. Europe doesn′t have to lag behind and become the old backyard of the world. It is a deliberate choice. We have a system of society with big government that simply destroys our opportunities. We have chosen it by ourselves and we could choose to change it. I think that big change is coming, much more than Agenda 2010-like reform programs, but why wait? Why should we allow it to get even worse before we reduce government, taxes and public monopolies and thus liberate the forces of wealth creation?
2004-11-23 23:39:27
190 Political Parties Participate in the Iraqi Elections. According to the Iraqi Authorities, 228 parties applied to participate and 190 were admitted in the elections in January. This is 189 more parties than were allowed two years ago. Of course there are problems in Iraq, but this shows that freedom is on the way and freedom works.
2004-11-23 20:23:35
En idiotisk politik sprider sig. Att vara så bra på att leverera välfärdstjänster att man gör vinst - och därmed har medel till utveckling - är inte populärt. En stopplag ska som bekant föreslås inom vården. Nu anser nye skolministern Ibrahim Baylan att vinstförbudet också ska gälla skolan. Detta som kommentar till ett reportage i Dagens Nyheter om den framgångsrike entreprenören Jan Walther, som har lyckats starta fyra gymnasieskolor som går med vinst. En del återinvesteras, en del har gått till de som har investerat, bland annat Walther själv. När avkastning uppstår kan fler lockas att investera i skolan. Detta ska nu regeringen uppenbarligen undersöka hur man kan hindra även inom skolan. Denna socialismens motstånd mot vinst går hand i hand med det klassiska kristna vinstmotståndet sedan 500 år. Denna fördomsfulla och okunniga dogmatism är ett hot mot utveckling på varje område där den appliceras. Vinst är ett tecken på att verksamheten utvecklas och effektiviseras; mer tjänster per krona. Förbud och hinder mot vinst är att medvetet hindra utveckling och välja sämre skola och vård. Hellre en förlegad ideologi än utveckling och bättre standard. Knäppt.
2004-11-23 11:02:21
What Direction for Ukraine? Indeed the situation is dramatic in Ukraine. The protests from the supporters of the opposition candidate Victor Yushchenko continue to grow after the presidential election two days ago. The claims from the opposition that there was massive fraud are confirmed by international observers that have reported thousands of irregularities. The chairman of the Committee of Foreign Affairs in the Swedish parliament, Urban Ahlin, actually personally observed how the people of the current Ukrainian Prime Minister tried to steal the ballots where the support for the opposition was strong. In the capital, Kiev, it is said that the real support for the opposition was about 75 per cent. Now, as protests are mounting, the government security forces threatens to stop them with force. They are already reported to try to stop people from going to Kiev to join the protests. This all reminds of Georgia not too long ago, and Serbia a few years ago. In both cases, the authoritarian system and its last leaders were thrown over. Hopefully, this will be the outcome here as well. It has already gone so far that it seems hard to imagine how the current PM could even enter Kiev physically to be sworn in as President. If the pro-western opposition leader would win this struggle, backed by a strong popular movement, that would have a huge impact on Ukraine?s future direction - towards Europe, towards a more stable democracy.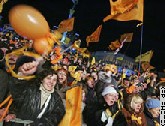 Read more at BBC - >
2004-11-23 10:50:16
Ny problemformulering. Dagens Nyheters förre chefredaktör Anders Johnson, idag skriftställare, recenserar min bok i veckans nummer av Entreprenör. Recensionen är utförlig, intressant och positiv. Han skriver att jag vägrar acceptera den rådande problemformuleringen och just pekar på att modellen med stor stat inte är en del av lösningen utan av problemet. Bland annat skriver han att jag "hävdar, på goda grunder, att problemen ligger i att de offentliga systemen bygger på planekonomiska principer". Anders Johnson summerar med att boken "ger en bra vägledning i arbetet på att återuppbygga ett välfärdssamhälle av ny modell".
Läs recensionen (pdf) - >
2004-11-22 11:54:19
Bush Won With a Hopeful Message. Two myths about the American election have been widely spread in Europe: That George W Bush won because of religious fanatics and that his message was one of fear. The first myth has been destroyed by election statistics; Bush gained more in the group that say they have no religion at all than he did among active Christians, for example. Now, analyses show that the fear-argument is wrong as well. Mr Bush won mainly on a message of hope - for a growing America, for a better "ownership society", democracy in the Middle East, etc. John Kerry, in contrast, mostly displayed a litany of complaints. One fact that confirms this image is that Bush got the most votes in economically growing regions, where optimism about the future is strong.
Read about this in The Economist - >
2004-11-22 11:02:44
Hög skatt - mindre intäkter. Enligt Dagens Nyheter igår har skatteintäkterna från starksprit minskat med en miljard på två år, från 5,1 till 4,1 miljarder. I en öppen värld med rörlighet över gränserna blir höga skatter alltmer omöjliga; det gäller även bolag, kapital och arbete. I alkoholfrågan överstiger nu den mängd alkohol som tas in över gränsen den mängd som säljs via Systembolaget. De offentliga monopolen, vars yttersta syfte det är att kontrollera människor på ett eller annat vis, tappar greppet. Och när så sker krävs att människor tar ett större ansvar för sina egna val, för sina liv. Än så länge kämpar dock kontrollanterna om att behålla makten och de höga skatterna. Detta trots att detta skapar väldiga problem för svensk bryggerinäring, skapar smuggling och svarta sektorer som minst sagt innebär risker för många unga. En beräkning visar för övrigt att om alkoholskatten sänktes rejält skulle vi uppnå våra klimatmål om mindre koldioxidutsläpp i södra Sverige. Detta för att mängden fordon som åker söderut för att handla alkohol utomlands skulle minska kraftigt. Men det kanske är väl mycket att hoppas på att detta argument ska ha avgörande betydelse, trots att de gröna tycks tillmätas allt större betydelse i den regerande konstellationen...




Hög tid att svenska bryggerier får en rimlig chans att producera och sälja inom landet.
2004-11-21 06:59:59
De borgerliga överger det nödvändiga systemskiftet. Skillnaden i storlek på den offentliga sfären, statsmakten, i ett borgerligt Sverige och ett socialdemokratiskt är år 2007 blott 2,5 procent; 1404 mot 1439 miljarder i totala offentliga utgifter. Detta framgår vid en jämförelse av budgetpropositionen och de borgerliga budgetmotionerna. Konsensus runt huvuddragen i nuvarande samhällsmodell med en stor stat är således betydande. Detta i en tid då utmaningarna för denna modell är större än någonsin, liksom därmed behovet av stora förändringar. Den stora staten är huvudorsaken till våra problem med låg tillväxt, bidragsberoende och otillräckliga välfärdstjänster - inte en del av lösningen. Vi måste få en mindre statsmakt, för både välståndets och välfärdens skull. Det är ämnet för en debattartikel av undertecknad i Svenska Dagbladet idag.
Läs artikeln (pdf) - >
2004-11-20 16:37:22
The Socialist Class Society. Walking along the icy streets of Stockholm I remembered two other more or less bizarre arguments from the debate yesterday on higher education:
1. We must keep the government monopolies, because otherwise it won?t be possible to study topics for which there is no demand in society. So we need the tax-financed education monopoly because I shall be able to learn things that nobody will pay me for in the future?
2. We need an education system and an academy that is truly independent and free. Yes, indeed we do. But when the government has the total power over the universities, that is an extremely dependent and unfree system.
This is more than a discussion about education. It is about society as a whole and what principles it should be founded upon. The classic European Conservatives never minded whether everyone got a true chance in life. The Socialists care about that, but they don?t want anyone to benefit from taking the chance. They punish success and reward passive "need". They have created a new class society where ability doesn?t matter. The opposite of both these is a free society where you get a chance and get to keep the result of your efforts. Paying extra for your education today and getting a good salary - that isn?t taxed away - in the future is an example of an option we should have.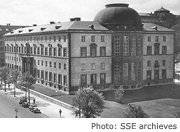 The main building of the Stockholm School of Economics, started almost 100 years ago by Swedish enterprise - privately owned, run and financed, but under increased government control. Its importance for Swedish prosperity can hardly be exaggerated.
2004-11-20 12:49:08
In the Lion?s Den. It is hardly an exaggeration to say that I went into the lion?s den yesterday afternoon. The Swedish National Union of Students, based on compulsory membership for Swedish students, arranged a conference with the sole purpose of protecting the government?s monopoly on higher education in Sweden. They are starting a national campaign against private initiatives, mainly private financing. My view is that freedom of establishment and free financing should be allowed. That would create freedom of choice and competition, and we would have universities and educations that are now prohibited - and, not least, larger total resources for higher education.
In the debate yesterday, in front of some 100 persons, four persons were part of the anti-campaign and we were two on the other side. The arguments for keeping today?s extreme system - government monopoly - were poor, and in some cases just embarrassing.
"The alternative to government monopoly is that the persons with rich parents get to study", was one argument from Britt-Marie Danestig, representing the Post-Communists in the Parliament. Wrong. The main way to pay for an education with a tutition fee - if you choose that - would be more loans. Why should she be able to prohibit that for young people that want to invest in their future?
Tobias Smedberg, chairman of the hosting organisation, said that private financing is bad and that there are other ways to increase funding for higher education. Despite me asking three times, there was no example. If you keep the government monopoly, you have to take money from other public services such as elderly care or police - and that won?t happen.
The debate was intense and inspiring. And, I hope, it was clarifying enough to de-mobilise somewhat before their - in essence - student-hostile campaign.
2004-11-19 13:23:29
Upphör med ransoneringen av välfärd! I dagens e-brev från Svenskt Näringsliv visar jag hur kravet på att välfärdstjänster ska finansieras via skatten blir till en ransonering av välfärd. Endast privat finansiering kan bryta ransoneringen och köerna - och öka de totala resurserna i samhället till välfärd. Att bibehålla kravet på skattefinansiering och monopol är att bibehålla ransoneringen, för ingen tror att skatterna kan höjas. Att göra ransoneringen än tuffare genom stopplagar är förstås ett steg i motsatt, skadlig, riktning.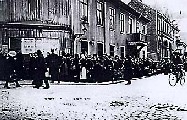 Brödkö i Göteborg under första världskriget. En annan tids ransonering.
Läs kommentaren - >
2004-11-19 12:22:25
He Means What He Says. Quite often, people say that they don′t understand how Tony Blair and George W Bush can have such a close relationship. A European Social Democrat and an American Conservative. Blair even seemed to want Bush to win the American election, unlike most Europeans. The explanation is that they largely share the same principles and values. For example, Blair has said:
"When the Americans say we want to extend...democracy and human rights throughout the Middle East...people say, well, that is part of the neo-conservative agenda. Actually, if you put it in different language, it is a progressive agenda."
Blair is right. The neo-conservative interventionism in foreign policy is contrary to much of Conservative history. Often, Republicans in the US, for example, have argued that the US should pull back from most of the world. Now the situation is the opposite. The point is that parties and policy labels may change, but principles do not. So two politicians from different parties can share the same base of values.
2004-11-18 16:43:27
Barroso Commission Approved by EP. The nominated Barroso Commission was today approved in the EP with 449 voting in favour, 149 against and 82 abstaining. Now it is time to get to business; there is much to do, not least to create a more prospeous Europe. The debate and events that preceded this approval, with the Italian nominee for Commissioner at its centre, is sometimes regarded as a failure for the EU. But it is the opposite. This is a very good example of checks-and-balances in action. In contrast to Sweden, for example, in the EU there are balancing powers that restrict what the executive power is allowed to do. More of this and we get a better Europe, with a Union that can focus its main missions.



2004-11-18 13:57:43
Min marxistiska bok. Igår kväll genomfördes Timbros pubseminarium om min bok på ett fullsatt Café Momba. Maria Larsson, riksdagsledamot för Kd och ordförande i den borgerliga Alliansens välfärdsgrupp, framförde en rad positiva och intressanta kommentarer. Bland annat instämde hon i att 2,5 procents skillnad i storlek på den offentliga sfären ännu år 2007 mellan ett borgerligt och ett socialdemokratiskt Sverige är för lite. Hon ville verka för ett mer förändringsbenäget borgerligt alternativ. Mauricio Rojas, riksdagsledamot för Fp och tillförordnad chef för Timbro, ansåg att min bok liknade den marxistiska litteratur han läste i sin ungdom - lika deterministisk, lika säker på att systemet faller. Å andra sidan kunde han inte finna några fel i denna diagnos. Och det är en av de stora poängerna med boken; den baseras på fakta och verklighet, vilket man måste förhålla sig till oavsett ideologi. De fem stormvindarna som blåser på den instabila stora staten finns där. Även Kurt Wickman, fil dr och författare, som recenserar min bok i dagens Smedjan, påpekar detta. Han utvecklar också resonemangen på ett utmärkt sätt avseende hur avvecklingen av den stora staten lämpligast sker; hur den politiska reträtten kan organiseras.
Läs recensionen - >
2004-11-18 13:49:14
Why is the Handbrake on? There is a very good metaphor in a letter to the editor in today′s Financial Times. It regards the impossibility of increasing economic growth in Europe while keeping the European social model - the aim of the Lisbon process. Benjamin North from the Faculty of Economics and Politics at the University of Cambridge points out that saying that "Europe can thrive at its own pace" is like saying "a car travelling down a motorway with its handbrake on will arrive in its own time". And the conclusion, according to North, would be that "we in Europe like to have the handbrake on and will focus on improving speed in other ways".
2004-11-17 15:11:42
Tala om att j***as med stockholmarna. En ny rapport från Stockholms Handelskammare visar minst sagt intressanta fakta om skatterna och deras regionala fördelning. Invånarna i Stockholm - de allra flesta inflyttade - utgör 20 procent av landets totala befolkning. Vidare har de 29 procent av de totala inkomsterna. Men stockholmarna betalar hela 44 procent av alla landets skatteintäkter! I det närmaste står alltså denna femtedel av landets befolkning för nära hälften av skatteintäkterna. Vilken börda. Och den bärs naturligtvis lika mycket av låg- och medelinkomsttagarna i Stockholm som av några andra. Detta går utöver att bestraffa regionen för att man lyckas skapa tillväxt. Det är en pomperipossaskatt som riskerar stoppa landets ekonomiska lokomotiv. Och om det stannar så stannar vagnarna också. Varför ska framgång bestraffas? Tillväxt är att skapa resurser, inte att ta av någon annan. Varför ska staten göra det omöjligt att flytta till Stockholm och lyckas genom arbete, risktagande och företagande? Måste man leva kvar på sin ort och tvingas till bidrag?




Tre kronor som än så länge finns kvar i huvudstaden.

Läs rapporten - >
2004-11-17 13:47:28
Från curlingpolitiker till social rörlighet. Svenskt Näringslivs arrangemang denna lunch om min bok blev välbesökt och diskussionen var livlig. Agneta Dreber tog fasta på begreppet "curlingpolitiker" och påpekade att dessa inte minst är närvarande i hennes bransch livsmedel. Nu övervägs som bekant seriöst högre skatt på produkter med hög socker- eller fetthalt; inget eget ansvar, staten sköter allt. Hon underströk två saker som avgörande att verka för i politiken just nu: att synliggöra skatterna (de flesta tror att de betalar hälften så mycket i skatt som de faktiskt gör) och att det måste löna sig tydligt att arbeta. Robert Gidehag påpekade att han förvisso delar min tes om att den stora staten faller, men att vi kan påverka hur och när genom att vara ute i debatten idag. Då är inte minst moraliska argument viktiga. I detta sammanhang lyfte han fram exemplet att den stora staten bromsar den sociala rörligheten; de höga skatterna gör att de som från början har låga inkomster inte kan arbeta sig upp.
2004-11-16 17:18:58
Less Work With High Taxes. A new empirical study by Professor Magnus Henrekson and Steven J Davis gives new evidence as to how taxes obstruct productive work. It will be part of a book published by the National Bureau of Economic Research. Based on empirical studies in the OECD countries, they find that 12,8 % in higher total tax pressure (standard deviation) creates the following effects:
- a 4,9 % drop in the employment ratio,
- an increase of the black economy by 3,8 % of GDP,
- 122 hours less productive work per person, and
- 10-30 % smaller business within economic sectors like household services, retail, child and elderly care, cleaning, personal services - that move into the households.
Everyone say that we have to work more, be more productive. So why do we have the highest tax pressure in the democratic world?
2004-11-16 11:47:17
Never Ending Story. At Today?s meeting in the Ecofin Council, one topic of discussion will - as usual - be the growth ans stability pact. It has been revealed that Greece, due to poor statistics, actually has breached the deficit ceiling of 3 % every year since 1998. Thus, the discussion about the pact continues. Now, what is wrong here is the formal procedure; they have imposed a rule which they don?t follow. And that is the kind of problem you get when the guardians of the rule are the same as the ones supposed to follow it. That should have been separated from the start, with the pact in the Treaty or similar. What is not wrong, however, is to change the content of the pact. First of all, the pact has never been as important as its space in the media suggests. The US have never had such a pact and the dollar works fine since hundreds of years. But the point is that the deficit limit of 3 % is a shortsighted and rigid measure. In the long run, the problems for the eurozone will be a consequence of big government and demographics. Thorough reforms are needed. A pact within the eurozone should mainly focus long-term government debt, not short term deficit. That is something for the heads of EU governments to condsider.
2004-11-16 11:31:15
Condoleezza Makes History. According to "two senior administration officials", President Bush will very soon announce his nomination of Condoleezza Rice as the next Secretary of State. Basically, this is not a radical change; she has seemed to be as much Secretary of State as Colin Powell during these four years. Her words as the adviser in security policy issues for President Bush have been very important for the US foreign policy. But now she will probably gain the formal position as well. This is a very good choice. The fact that the Bush administration will have the first black woman ever in this position is a good sign. But most importantly, she is strongly devoted to spreading liberaty and democracy over the world, not least in the Middle East. And that is one of the most important tasks of the Western World in the coming years.





Read more - >
2004-11-15 10:52:55
The World Gets Better, Part III. According to a new study from the World Bank, the number of poor people in East and Southeast Asia has decreased by 250 million during the last five years. This is due to decades of very high growth, which is the direct result of a free economic system and globalisation. Growth is estimated to continue to be high, 7 % this year and 5,9 % in 2005. Growth in China will be comparably low next year; 7,8 %. (Tha fact that this is considered low says a lot about the previous years.) Where are the globalisation critics now? Where are those who complain about free trade and big business?
Read more about "East Asia Update" - >
2004-11-15 07:45:05
Allt utom att lösa problemet. LO:s ordförande Wanja Lundby-Wedin får frågan om inte de senaste fallen av hur fackliga ledare med stor kreativitet har ordnat lägenheter till sig och sina familjer kan ses som ett argument för marknadshyror:
"Det är då jag blir riktigt upprörd. Får vi marknadshyror i Stockholm får ingen som inte är högavlönad en hyresrätt i Stockholm. Det här är inget argument för att införa marknadshyror, men det visar att vi har för få lägenheter som går till en allmän kö."
Detta är sakfel. Och det avslöjar en oroväckande stor brist på insikt i en viktig samhällsfråga hos ordföranden i landets mäktigaste organisation. Vi har marknadspriser på mat - och vi har inga matköer och alla har råd att handla. När priset sätts fritt och företag får konkurrera om konsumenterna anpassas utbudet till efterfrågan. Men när priset centraldirigeras skapas köer - till bröd i Sovjetunionen och till lägenheter i Stockholm. Om fri hyressättning skulle införas i Stockholm skulle en del priser gå upp, andra ned. Där priserna går upp blir det lönsamt att bygga mer, vilket leder till att fler billiga lägenheter blir lediga.
Självklart är det utbredda tricksandet och fifflandet ännu ett tydligt argument för att införa fri hyressättning. Och varför ska det bara finnas "en allmän kö"? Släpp bostadsmarknaden fri så uppstår mängder av möjligheter att ordna bostad.
Läs intervjun (DN) - >
2004-11-14 17:20:18
More and Better Welfare Services with Less Money. A new econometric study from the Jerusalem Institute for Market Studies, "Can Civil Society Finance a Private Welfare System?", shows two important things about the US. First, that people tend to spend much more money on private welfare when taxes are lowered. Second, that private organisations provide welfare services much more efficiently than public authorities. In fact, one dollar of privately donated money is equivalent to 3,70 dollar of public tax money. Thus, if the US government were to offer a 100 % tax credit on charitable contributions, the national net budget for welfare services would be 135 % higher than it is today. And the government would decrease its funding with 32 %.




Read the study here - >
2004-11-13 15:37:13
Medlemskap, ordförandeskap och utanförskap. Idag är det tio år sedan en majoritet av svenskarna röstade ja till EU-medlemskap. Den första januari 1995 gick vi med, första halvåret 2001 var Sverige EU-ordförande och den 14 september röstade en majoritet av svenskarna nej till euron. Några steg fram, några tillbaka. Om de politiska turerna och veligheten under dessa år skriver idag Carl Bildt på DN-Debatt. I stor utsträckning argumenterades i ekonomiska termer för EU-inträdet. Och EU-medlemskapet har lett till ökad handel, större investeringar och högre tillväxt. Medlemskapet har även starkt bidragit till en bättre grund för den ekonomiska politiken. Oberoende riksbank med inflationsmål, tak för statsbudgeten och överskottsmål fanns kompakt motstånd mot före EU-inträdet. Men, som Johan Schück skriver idag i DN, nationell ekonomisk politik kan naturligtvis fortfarande vara skadlig och skapa problem. Men det är egentligen inte de ekonomiska konsekvenserna som är det mest relevanta vid en analys av Sveriges roll i Europa. Inte heller den politik som beslutas om inom EU - ibland klok, ibland så skadlig som politik kan vara - är det centrala. EU handlar om att lämna den historiska parentes av suveräna nationalstater som Europa har präglats av under 1900-talet. Vi är på väg att återskapa ett multikulturellt europeiskt imperium präglat av rörlighet, möten och utbyte. Sverige borde vara mer aktivt närvarande i denna utveckling.



2004-11-12 15:09:21
Lönsamt med kortare arbetstid - för vänsterpartister. Den genomsnittliga svensken arbetar åtta procent av livet. Och det minskar. Strax över tre miljoner av vår befolkning på nio miljoner går till arbetet en vanlig arbetsdag. Samtidigt vet vi att arbete, produktion, skapar allt det välstånd vi lever av. Bristerna på område efter område i vårt samhälle som följd av låg tillväxt blir allt mer uppenbara. Ett antal länder har snabbt passerat oss i välstånd. Hur kan någon i detta läge förorda att vi ska tvingas arbeta mindre genom kortad arbetstid? Jan Björklund ställde idag denna fråga till Vänsterpartiet i Stockholms stads budgetdebatt: "Men om det nu är lönsamt med kortare arbetstid - hur kommer det sig då att ni har lagt på extra pengar i budgeten? Och varför har ni inte börjat tillämpa det på vänsterpartiets kansli och gå hem klockan 14 för att ge flera personer arbete?" Tydligen fick han inget svar. Det finns inget svar att ge - de har helt enkelt fel. Utom möjligen på en punkt: välståndet skulle säkert öka mer om vänsterpartisterna gick hem kl. 14.
2004-11-12 11:12:22
"Good is Evil." Have you ever seen James Bond disposing of an evil murderer? Probably. Did you ever think that Bond was doing something bad? That he was as evil as the murderer? Probably not. Bond is a force of good, fighting evil and making the world better. In today′s Aftonbladet, there is an article by the signature "Doktor Gormander" (naturally the person writing such garbage doesn′t put the real name there) that equals good and evil. Nixon and Hitler, Churchill and Stalin - they are the same. One of the greatest heroes of history is considered the same as the greatest mass murderers. This is not just moral relativism, it is historic revisionism. It is an attempt to equal those who liberated Europe from tyranny with the tyrants that occupied it. The headline is: "Should Bush receive the Nobel peace prize?". Well, certainly he and Tony Blair deserve it more than many who received it before (such as Arafat), since they have liberated some 50 million muslims from dictatorships. And the less dictatorships in the world, the more freedom and thus peace.
Read the article (if you dare), in Swedish - >
2004-11-11 13:31:23
Sweden - a Normal European Country. Today, my good friend and colleague Fredrik Segerfeldt presented his book "Twelve families in Europe - taxes and welfare in other countries". He points out that the dominating view in Sweden is that we are the only society that devotes very large public resources to welfare services and social security. By comparing Sweden with six other similar western European countries, he shows that this is not the case. True, we have the highest taxes and the largest share of GDP that goes to welfare and social security. But as our GDP per capita today is lower than the others?, those resources counted in euro or kronor are just about average. Thus, Sweden is a normal European country and we face the same challenges as the others.
Read the book (pdf, in Swedish) - >
2004-11-11 13:22:50
Island - en ekonomisk oas. Ibland seglar länder, som tidigare har varit relativt fattiga, upp på den ekonomiska stjärnhimlen med hög tillväxt och snabbt ökande levnadsstandard. Island är ett sådant; en karg och kall plats - långt ifrån det mesta - som har lyckats. 1970 låg Sverige på fjärde plats i välståndsligan och Island var nr 15, nu är Sverige nr 14 och Island nr 7. Förklaringen är reformer i marknadsekonomisk riktning som har gjort Island till en ekonomisk oas.
Läs min kommentar i Svenskt Näringslivs e-brev - >
2004-11-10 22:11:24
Fel då - fel nu. På lördag är det tio år sedan en majoritet av svenska folket röstade ja till EU-medlemskap. Inför detta är det svårt att undanhålla några av de argument som framfördes före omröstningen och som kanske inte visade sig helt korrekta. Ty det kan vara intressant att göra som Birger Schlaug föreslog:
?Behåll broschyrerna, debattartiklarna, annonserna ... och se vad som händer om några år, så får vi se vem som hade rätt och vem som inte hade rätt.?
P4-Efter Tre 94-11-14

?Idag är det lika sannolikt att unionen om fem år innehåller färre än 12 länder som att den innehåller fler.?
Jonas Sjöstedt , Visst finns det alternativ

?Sverige kan inte välja om vi ska gå med i EU:s valutaunion eller inte.?
Per Gahrton ,GA 94-11-09

?Ett medlemskap är helt omöjligt att förena med levande demokrati.?
Gudrun Schyman , Arboga Tidning 94-08-22

?Ungern, Tjeckoslovakien och Polen kan tänkas ansöka om EG-medlemskap. De riskerar en kalldusch. Illusionen om EG som vägen till all-europeiskt samarbete kommer bryta samman under 90-talet.?
Per Gahrton, I stället för EG

?Medlemskapet innebär planekonomi och detaljplanering av gammal sovjetisk typ.?
Birger Schlaug , TT 94-08-05

?EU är en fundamentalistisk frihandelsorganisation.?
Birger Schlaug , Trelleborgs allehanda 94-09-17

?Vi kan tvingas att både lagra kärnbränsle och bryta uran.?
Hans Lindqvist, Alternativet 15/1993

2004-11-10 15:24:48
"Vi ser det här glappet varje dag". På Bertil Ohlin Institutets lunchseminarium om min bok framfördes en rad intressanta kommentarer. Lotta Edholm, Folkpartiets gruppledare i Stockholms Stadshus, underströk att det glapp mellan efterfrågan på välfärd och utbud av offentlig välfärd som jag beskriver är vardag. Och hon undrade varför man får betala extra i privata försäkringar för bättre pension, men att det är förbjudet inom barn- och äldreomsorg. Kravet på skattefinansiering leder till ransonering. Både hon och Johanna Elgenius, politisk redaktör på Västerbottens-Kuriren, instämde i att avskaffad pensionsålder bör övervägas. Ju längre man arbetar, desto mer från det offentliga får man och tvärtom. "Verkligheten tvingar alla att tänka om", underströk Johanna Elgenius. Birgit Friggebo, f d minister (fp), undrade hur stora problem systemet ska tillåtas skapa innan rejäla förändringar sker. En högst relevant fråga. Mitt tips är att förändring kommer, men att det dröjer till efter valet - då problemen också har blivit större.



2004-11-10 14:52:55
Bold Politicians are Rewarded. Conventional wisdom says that if politicians do controversial things, their voters punish them by voting for someone else the next time. Hence, most politicians follow this doctrine and are very afraid of changing their rhetorics or politics even if the reasons for it are overwhelming. Today, when the European social model is a proven failure and radical change is needed, most politicians don?t dare face it and propose changes. Tony Blair has been an exception, a bold politician who challenges old ideas and dares to pave new ways. And he has so far been re-elected with vast majorities. Gerhard Schröder has, surprisingly, also turned out to be one. His Agenda 2010 of reforms may contain only the first steps, but that is important enough. At first, voters did walk away and the SPD had very bad results in the state elections. The support for Schröder and Angela Merkel of CDU/CSU for chancellor was even. But now support for Schröder grows again, according to The Economist. If you have the guts and strength to stand by your controversial proposals and argue your case - you will win in the long run.
2004-11-10 10:17:07
I Sunt Förnuft: "Den stora staten faller." Skattebetalarnas Förenings tidskrift Sunt Förnuft har i det senaste numret, nr 7 2004, en intervju med undertecknad med anledning av min bok.
Läs intervjun - >
2004-11-09 18:01:48
I News: Allt fler jobbar allt mindre - hot mot europeisk välfärd. Tidningen News har i sitt senaste nummer en större artikel om den demografiska situationen i Europa. Den baseras på min bok och Klas Eklunds nya bok "Ekonomisk tillväxt". Från min bok har bland annat fakta om att den arbetsföra befolkningen i Italien kommer att falla från 39 miljoner till 22 miljoner år 2050 hämtats. Samt att i Spanien kommer pensioner att öka från 50 procent av de offentliga utgifterna idag till 80 procent år 2030 om inte systemen förändras.
Läs artikeln - >
2004-11-09 13:51:17
And the Wall was Torn Down. Walls have been built to protect cities and countries from outside threats, like the one in Israel today. But some walls were built to be prisons for people, to stop people from fleeing from dictatorship. That was the case when the Berlin wall was constructed in 1961; the leaders of the DDR could no longer cope with a situation where ever more of their citizens fled to freedom in the West from the socialist misery of the DDR. In 1987, US President Ronald Reagan gave his famous speech in front of the Brandenburger Tor and the Wall, forcefully saying: "Mr Gorbachev, tear down this wall!". In most of Europe, the speech was denounced as an extreme confrontation and a threat to security. But fifteen years ago today, the Wall was finally torn down, by enthusiastic people longing for freedom. They used whatever means they had - hammers, knives, their hands. The joy was enormous, people cried. Reagan was right and he got to be right. In Sweden, however, the reaction was again the same. Prime Minister Ingvar Carlsson warned about too much enthusiasm and the state TV called it all "an international crisis". In a country where neutrality had become the top ideology, many were unable to see what was without doubt right and what was wrong. This has continued; as the new Europe with the EU has emerged, Swedes don?t want to be in. When Europe was finally united again in May of this year, the government saw more threats than opportunities. It is about time that we put the neutrality doctrine on the scrap-heap of history and realise that we are part of Europe - and have to take part in its affairs.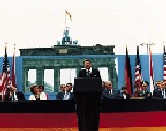 Read in Dagens Nyheter about the Swedish reactions in 1989 - >
2004-11-08 12:56:30
In Who?s Who in the World. I have been elected to be in the 22nd edition, in 2005, of Who?s Who in the World:
"With the massive push toward ?globalization? in so many endeavors, Marquis recognizes your need to focus on leading citizens from around the world. ... Turn to this volume for more than just political leaders. Users will also find...many more, including:
- Heads of educational, religious, scientific, humanitarian, and professional organizations
- Philosophers, social scientists
- Social activists, labor leaders, notable state and territory officials
- Heads of state
- Ambassadors, ministers."
Read about Marquis Who?s Who here - >
2004-11-08 12:52:14
Good on Privatization. The Reason Foundation has an excellent web page with news, analysis and comments on privatisation issues.
Get to the web page here - >
2004-11-08 12:35:13
Tala om behov av etikdebatt - och kommission? På senare år har en intensiv och intressant debatt om etik i näringslivet förts. Bakgrunden är ett antal uppenbara missförhållanden i några stora företag i både USA och Europa. Förvisso har den breda majoriteten företagare hela tiden varit ärliga och korrekta i sitt företagande. Men debatten är relevant och orsaker till problemen kan troligen bland annat återfinnas i svag konkurrens i en del branscher och ett anonymt institutionellt ägande. Dock är etiska problem inte förbehållet ett par storföretag. Inom den fackliga rörelsen har på senare tid de mest otroliga berättelser kommit fram. I Dagens Nyheter idag skildras hur Livsmedelsarbetareförbundet, som är huvudman för en stiftelse i Stockholm som förvaltar 420 lägenheter, har givit sig själva långtgående förmåner. Lägenheterna skulle vara till för "behövande ensamstående personer eller familjer" men gick till de egna förtroendevalda. Livsmedelsarbetareförbundets Agneta Johansson som var stiftelsens ordförande uppges ha givit sig själv flera lägenheter. Samt: Hon har dessutom förmedlat lägenheter till sina tre barn. Hon har anställt sin son som städare i fastigheterna. Dottern har haft en tillfällig anställning på kontoret. Sonen har fått ett lån av stiftelsen på 10.000 kronor. En dotter fick förra året ett stipendium på 5.000 kronor av stiftelsen. Hon fick även ett stipendium året innan. En släkting till ordföranden har fått ett hemdatorpaket och digitalkamera av stiftelsen. Var finns nu förslag från regeringen om etikkommission för fackföreningsrörelsen?
Läs DN-artikeln här - >
2004-11-08 12:26:02
Påminnelse: Ohlinlunch onsdag. På onsdag diskuterar jag teserna i min bok på ett lunchseminarium arrangerat av Bertil Ohlin Instutitet med Johanna Elgenius och Lotta Edholm. Det är på Folkets Hus kl. 1130 i Stockholm. Några platser uppges finnas kvar - välkommen!
Läs inbjudan - >
2004-11-07 13:45:53
Boom Town. In the annual survey of the CEO:s of the 300 largest companies in Iceland, conducted by the business magazine Frjáls Verslun, optimism about the future is striking. 63 per cent of them believe that the economic growth in 2005 will be 4 per cent or higher. 50,5 per cent believe that company profits will rise in 2005 and 74 per cent think that foreign investment will increase over the next five years. This is the result of market-economic reform. Thus replies from business leaders in Sweden would unfortunately look very different.
2004-11-06 18:25:54
Property Rights at Sea. Many market-economic reforms have been introduced in Iceland, such as privatising banks and lowering the corporate tax from 50 to 18 per cent. But one that might be of greater principal interest is property rights at sea. Before 1984, the sea was public property, i e nobody owned it. Thus, nobody cared about it and parts of it were fished empty. Then private property rights were introcuced at sea, just as everyone think is self-evident on the land. Since then, too much fish is not picked up and the fishing industry is much more efficient. Due to that increase in productivity, more resuources can be directed from fishing to other business. This is the same process all rich countries have to go through constantly. Unfortunately, these property rights are under attack from the left. The argument is the same as usual; "the sea should belong to everyone". Do they think that we would have food or that we would take care of the land if it belonged to "everyone"? Would any farmer invest in new equipment or in improvning his environment if he didn?t know if the land was his tomorrow? The battle is an old one, and still the good forces prevail in Iceland. And they should prevail in other places too: Property rights at sea would be a great export from Iceland to the EU to replace its current policy of planned economy for fishing.
2004-11-05 13:18:57
Morning in Iceland. Iceland, where I currently am, has been an economic success story in recent years. In the 1990?s Iceland had one of the highest GDP growths in the world. Last year GDP grew by over 4 per cent. Now their GDP per capita is over 36 000 dollars. Labour force participation is 81,5 per cent and unemployment is 2,6 per cent. This is primarily the results of market-oriented reforms, led by Prime Minister David Oddson. Low inflation, de-regulated markets and lower taxes leads to increased prosperity. Surely, Iceland is a beutiful, wild, place. But it hardly strikes you as a place destinated by nature to be welthy. It is cold (very!), rocky and far away from everything. This just shows that a free economy can make any place prosperous.




The house in Reykjavik where Mikhail Gorbachev and Ronald Reagan met on October 11-12th 1986 dicussing nuclear disarmaments; one first step towards the end of the cold war.
Some key figures for Iceland?s economy - >
2004-11-04 17:03:23
Interesting blog: Center for Freedom and Prosperity. News and analysis from a market-economic perspective of current events in the field of economic policy can be followed at the blog of the Center for Freedom and Prosperity. It is mostly edited by Dan Mitchell, renowned expert in economic matters at the Heritage Foundation. Recommended!
Read the blog of Center for Freedom and Prosperity - >
2004-11-04 16:42:00
Timbropub: "Välfärdens återkomst." Naringslivets tankesmedja Timbro bjuder in till en pub den 17 november kl. 1730 pa Cafe Momba vid Norrmalmstorg med diskussion om min bok:
"Sällan har regering och opposition varit så eniga om att bevara vår samhällsmodell i sina huvuddrag. Storleken på det offentliga åtagandet skiljer sig någon procentenhet mellan alternativen. Samtidigt har modellen aldrig varit satt under så stor press.
Johnny Munkhammar skriver i "Sagan om välfärdens återkomst" (Hjalmarson & Högberg) att den stora staten faller. Allt dyrare tjänster, tuffare internationell konkurrens, mer heterogent samhälle, offentlig oförmåga att leverera, färre som försörjer fler - vindar som fäller en redan instabil koloss. I dess ställe kommer en mindre stat och privat välfärd.
Boken har väckt brett intresse. Dess syfte är att bryta tystnaden - före valet 2006. Nu bjuder Timbro in till en pub med samtal utifrån boken. Johnny Munkhammar inleder, efter vidtar ett samtal mellan Johnny, Mauricio Rojas, tf chef för Timbro och riksdagsledamot (fp) samt Maria Larsson, riksdagsledamot (kd) och ordförande i den borgerliga Alliansens grupp för välfärd.
Välkommen!"


Las hela inbjudan - >
2004-11-04 16:36:58
Tidningen NU: "Riktigt bra." I senaste numret av Tidningen NU, det liberala nyhetsmagasinet, recenseras min bok. "Boken ar riktigt bra och forfattaren visar overtygande att vi maste arbeta mer...", skriver de bland annat.
2004-11-03 17:49:46
Kerry Conceded and Bush Wins. A few minutes ago, Senator Kerry called President Bush and congratulated him on the victory. The tension and interest here at the great Heritage Foundation in Wasington DC is obvious. The fact that Kerry conceded means that there will be no long process of recounts, courts and judges like in 2000. Now the Bush team can focus - after some rest - on the coming four years. They have an agenda they want to pursue, not least concerning economics, social security and health care. But they have to do it in a way that is more bipartisan like the "no child left behind act" for school reform. Hopefully, the rumours that said that Bush is going to be bolder on domestic issues now that he doesn?t have a re-election to worry about can come true. He has to reduce the budget deficit and since taxes are not to be raised - rather further reduced - government has to be reduced. My strongest criticism of Bush has always been the big government conservatism. Now he has to take a more Reaganite direction and reduce government size. Privatising parts of social security may be one step. But more has to be done.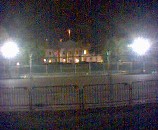 The White House as I passed it after the Election Nigh Party last night, totally quiet and surrounded by fences - but with the lights on as President Bush awaited the results.
2004-11-03 07:37:06
Four More Years! According to the predictions, President Bush is now just one electoral vote from winning. He leads by some four million votes nationally. Still, several important swing states are too close to call, such as Ohio. Yet it seems certain to say that Bush is the winner of this election and that this win is decisive and clear. Of course there will be close states and the temptation from the other camp to let their lawyers make an effort will be strong. Still, the margin for Bush in electoral votes may turn out to be large enough to make it pointless. One observation from this is that the record high turnout which was expected to benefit Kerry did the opposite. The tied race shown in the polls was not real. Second, the Republicans seem to get an even larger majority in Congress. Third, what will happen with US policies after such a personal victory for Bush has to be analysed further. But despite the Republican grip on the political power, Bush now has to be the uniter instead of the divider. He will have to heal some of the deep divisions in the country. And after the loss for Kerry, the Democratic party will probably have a tough debate about its policies and future direction. In sum, this was an election that should have been almost impossible for Bush to win. Due to the economic recession, the net job loss has been large and there are great problems in Iraq. But again he surprised and surpassed expectations.
2004-11-02 20:43:47
I KvP: Den stora staten klarar inte att skydda mot brott. I dagens Kvallsposten argumenterar undertecknad i en debattartikel for att den stora staten inte klarar sina viktigaste uppgifter. Alla dessa brott av psyksjuka ar ett exempel. Nar staten ska gora allt at alla blir inget bra. Det allra viktigaste, att skydda medborgarna fran vald, kan inte skotas:
"Vansinneskörning i Gamla stan i Stockholm. Misshandel med järnspett i Åkeshov. Mordet på Anna Lindh. Och nu mord på ett barn och en kvinna i Linköping. Raden av tragiska och chockerande händelser växer.
Landsting har skurit ned på psykvården för att de behöver spara någon miljon här och där.
... Den svenska statsmakten anser sig inte ha förmåga att skydda medborgarna från stora risker för våld.
Hur kan det komma sig? Vi har bland de högsta skatterna i världen. ... När man tar in 1300 miljarder i skatt på ett år ska väl inte farliga människor släppas ut för att spara någon miljon?
Förklaringen är att det offentliga har tagit på sig för mycket. ... Vi lägger ut 50 miljarder om året på sjukskrivningar och 70 miljarder på förtidspensioner.
Det som görs gemensamt inom ramen för det offentliga borde inriktas på det viktigaste. Att skydda medborgarna mot våld inte minst. Att se till så att de som inte kan betala själva får välfärd och trygghet. Vi som själva kan betala borde själva stå för våra kostnader."




Las hela artikeln - >
2004-11-02 20:20:32
Record Turnout - But Will Somebody Actually Win? Here in Washington DC, the only state where a majority has voted for the Democrats in every election since 1972, it is apparent that many people turn up to vote. The record from 2000 when 106 million Americans voted is expected to be surpassed; at least 120 million are expected this time. One reason is that the country is very divided and the opinions are strong. The candidates are not so much campaigning for the voters on the margin as they are trying to get their core voters to the polls. This creates more confrontation than usual. But the race is very tight. Thus Bush yesterday gave seven speeches in six states. They both continued campaigning today on election day, which is unusual. Actually they ran into each other yesterday in Milwaukee and Bush had the Kerry campaign waiting at the airport as Air Force One took off. In the elections for Congress, however, it seems certain that the Republicans will keep the majority. This is a neglected issue in the debate. If Kerry wins, he will face a Republican majority in Congress - like Clinton did - which will make it hard for him do accomplish anything. Both candidates say that they believe we will have a winner tonight, but the situation in several swing states implies that thare may be good room for the lawyers again. So we cannot be sure that any of the two will win for some time. In USA Today, you can read President Bush here arguing for the final time why he wants to be re-elected and Senator Kerry′s arguments can be read here.
2004-11-01 17:11:38
Intervjuad i Blaskan. Nattidningen Blaskan, har intervjuat undertecknad om ideologiska och ekonomiska fragor, inte minst med anledning av min bok och blogg. Redaktoren Micheles Kindh skriver:
"Jag delar inte enda uppfattning eftersom mitt politiska perspektiv ligger åt vänsterfältet. Men ändå är hans blog bland det roligaste som kommit ut för tillfället. Se länk till hans underbara politiska inlägg."
Las intervjun - >
2004-11-01 17:02:22
Bush ? för välfärdens skull. I en debattartikel i dagens Goteborgs-Tidningen lyfter undertecknad fram de ekonomiska fragorna, och sarskilt fragor om valfard, i det amerikanska valet. (Ursakta franvaron av tre mycket svenska bokstaver har.) Dessa fragor har inte uppmarksammats sa mycket, sarskilt inte i Sverige, och an mindre hur ambitiosa Bushs forslag ar:
"I USA finns över 40 miljoner personer som inte har sjukvårdsförsäkring utan endast har tillgång till offentlig vård. Kerry vill införa ett offentligt program för att försäkra dessa. Bush vill låta den som är oförsäkrad få sänkt skatt i motsvarande mån som en försäkring kostar. Då kan de försäkra sig utan kostnad, skatterna sänks och det offentliga byggs inte ut.

Även i USA sätts det offentliga pensionssystemet ? social security ? under allt mer press under kommande år när fler går i pension. Kerry har lovat att inte förändra systemet, vilket leder till större offentligt åtagande och högre skatter. Bush har lovat att göra låta medborgarna privat placera en del av pensionen till ett huvudnummer nästa mandatperiod. Det kan göra systemet mer hållbart, ge bättre pensioner och bibehåller lägre skatter.

Under Bush har hittills de federala anslagen i budgeten till skolan ökat med 75 procent. En satsning på höjd kvalitet har genomförts genom ?The No Child Left Behind Act?. Utbildning och fortbildning kommer att prioriteras under Bush. Kerry har inte betonat dessa frågor.

Att Bush stödjer öppenhet framgick även av att han härom året beviljade flera miljoner mexikanska illegala invandrare tillstånd att stanna och arbeta. Hur skulle Kerry-Edwards, som profilerar sig på att utlänningar inte får ta amerikanska jobb, ha agerat?"
Las hela artikeln - >
2004-11-01 16:24:08
Av Ever Tighter Race. As the Presidential race enters its final hours, national polls show Bush in the lead. But polls in the swing states show Kerry gaining, not least in Florida - the most important one. An intersting fact might be that the demographic changes have benefited the Republicans. In 2000, Bush won with 271 to 266 electoral votes. If he would win the same states this time, the figures would be 278-259, since the states where he won have had an increased population and more seats in Congress. All efforts are put into winning the swing states. Democrats claim to have 90 000 activists only in Pennsylvania, and Republicans have 70 000. And since it is a very tied race, there are also 10 000 lawyers standing prepared to go to states that turn out very even, in order to question the results. When I yesterday met the former editor-in-chief of Dagens Nyheter, Hans Bergstrom, he pointed out a few things. First that the so-called soccer moms that traditionally vote Democrat, have become security moms that lean towards Bush. He also pointed out that 60 per cent of Americans have pension savings in the stock exchange, this is the "investor class". So increased capital taxes - claiming only to hit big business - would hurt most people. These people worry about the Kerry tax increases. It is now also clearly noticable that the campaigns are ending; the New York Times, today has heroic portraits of the two candidates in their struggle. A tired but fighting John Kerry seemingly saying more things wrong than Bush ever has (such as greeting the University of Wisconsin in Iowa) and a joking but also tired Bush flying to three states a day.