Tuesday 2022-08-16, 15:52:26
2006-03-30 11:59:00
A Big State With High Taxes = Low Economic Growth.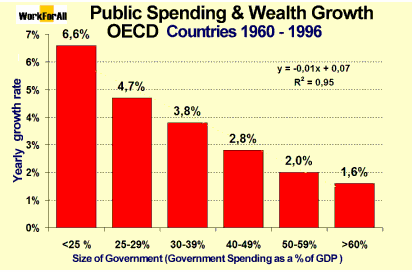 A diagram showing a clear connection between the degree of public spending and economic growth among OECD countries. From a chapter by Martin de Vlieghere in the new book "Beyond the Social Model", where I am also a co-author (Open Europe).
<-- Home